Advocating with and on behalf of our community
SAGE stands proudly with the LGBT pioneers across the country who've been fighting for decades for their right to live with dignity and respect.
We are excited to work with the current administration and key staff in Washington, D.C., Los Angeles, Chicago, and San Francisco, plus our nationwide network of affiliates, to advocate for LGBT older people at the federal, state, and local levels. We:
Mobilize LGBT people and allies when our rights are at stake
Educate policy makers about LGBT aging issues
Release original policy briefs, publications, and infographics
Lead coalitions that integrate diverse elders into policy conversations
March and rally with LGBT older people and our allies
Raise your voice and advocate with us.
Support LGBT Elders TODAY:
We enjoy the rights and protections we have today because our community pioneers refused to be invisible by raising their voices, taking to the streets, and demanding equality. Yet today, LGBT people in 28 states still lack legal protections against discrimination in housing, healthcare, and employment. Don't just tell LGBT elders that you want equality – show them that we're still willing to raise our voices and fight for what's right by calling your senators and telling them that you support the Equality Act.
Partnering to improve aging for LGBT people
Policies and partnerships
SAGE's advocacy impact

Highlighting the 50th anniversary of the Stonewall uprising,
LGBT elders and older people living with HIV convened for SAGE's first-ever National Day of Advocacy.
120
LGBT ELDERS, ALLIES AND ACTIVISTS
75
MEMBERS OF CONGRESS AND THEIR STAFFS
35K+
PEOPLE MOBILIZED ACROSS THE U.S.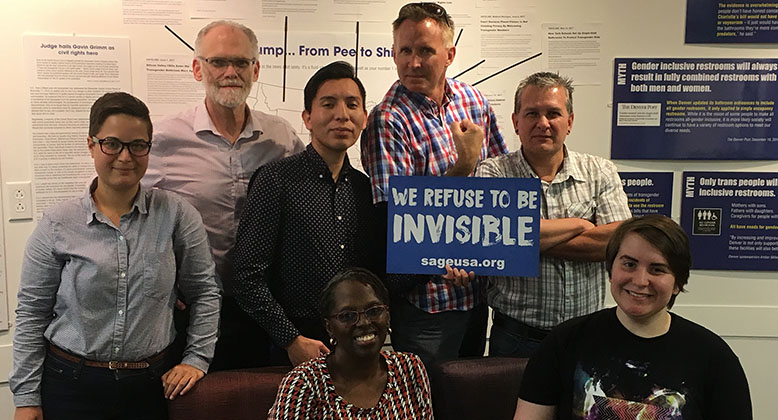 Advocate with us where you live
Learn what SAGE is doing to fight for equality in your community and how you can get involved.
Partnering for LGBT older people
Our message of treating LGBT elders with the dignity and respect they deserve is amplified and strengthened by our partnerships and coalitions.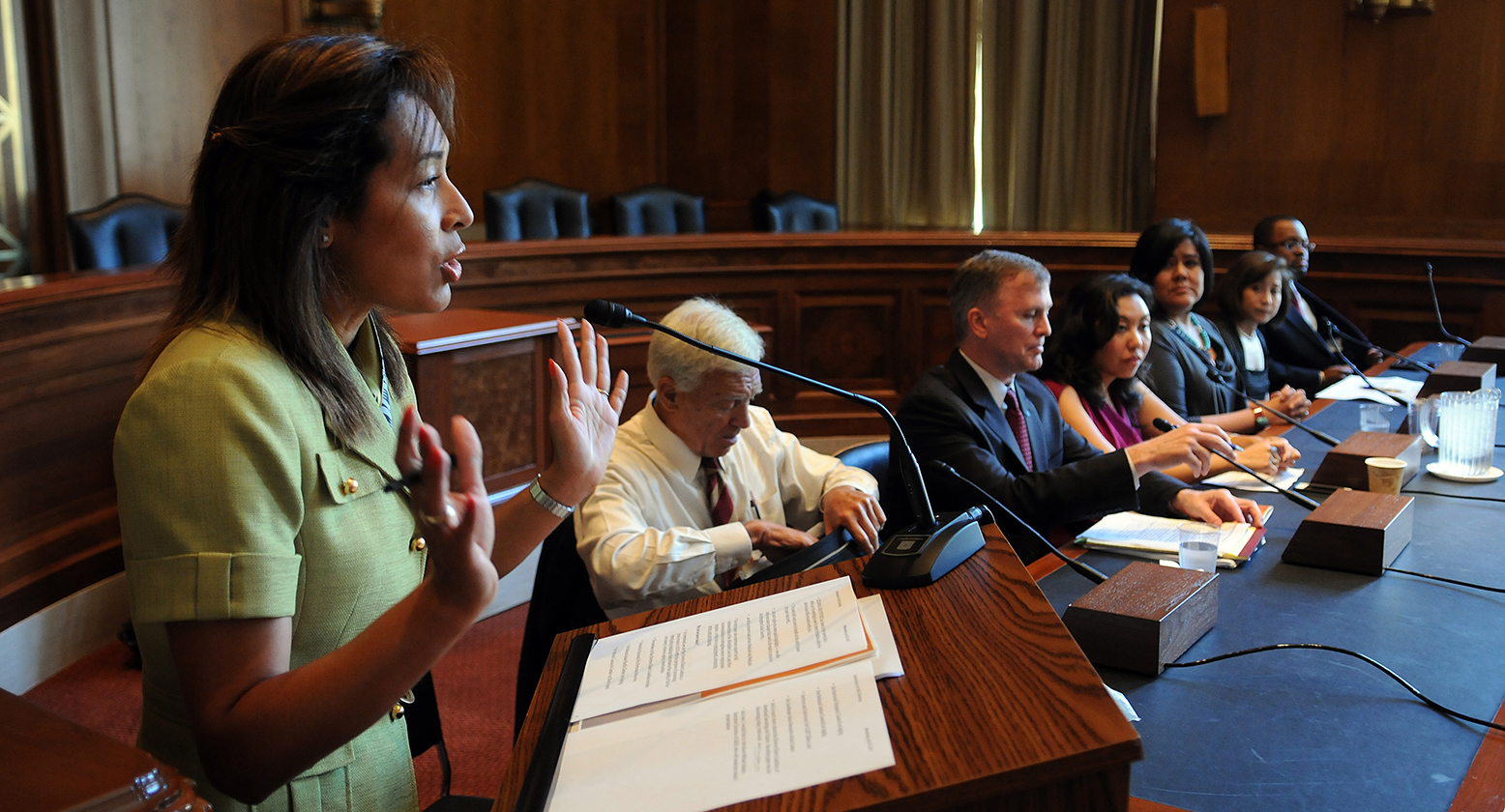 As a founding member of the Diverse Elders Coalition, SAGE has uplifted and championed older LGBT peoples' needs within the aging advocacy space. SAGE is steadfast in calling on all communities to affirm and represent their LGBT members.

"I became an activist in my early forties, when I first came out. And over the years, as I've associated with SAGE, I've realized—and SAGE realizes—that there can be nothing about us without us."