Loving, caring activists
The small group of advocates who started SAGE in 1978 couldn't have imagined the number of lives it would touch.
Today, SAGE advocates with and on behalf of LGBT elders nationwide. We operate five bustling, activity-filled senior centers in New York City, and our affiliate network programs events and services throughout the U.S. that are specifically geared toward the older LGBT community. We've built affordable LGBT-welcoming housing in NYC, and we've trained more than 122,000 care providers across the U.S. on how to best meet the needs of the nation's large and growing LGBT senior population.
And we are now a somewhat larger group of passionate, dedicated employees in locations across the country.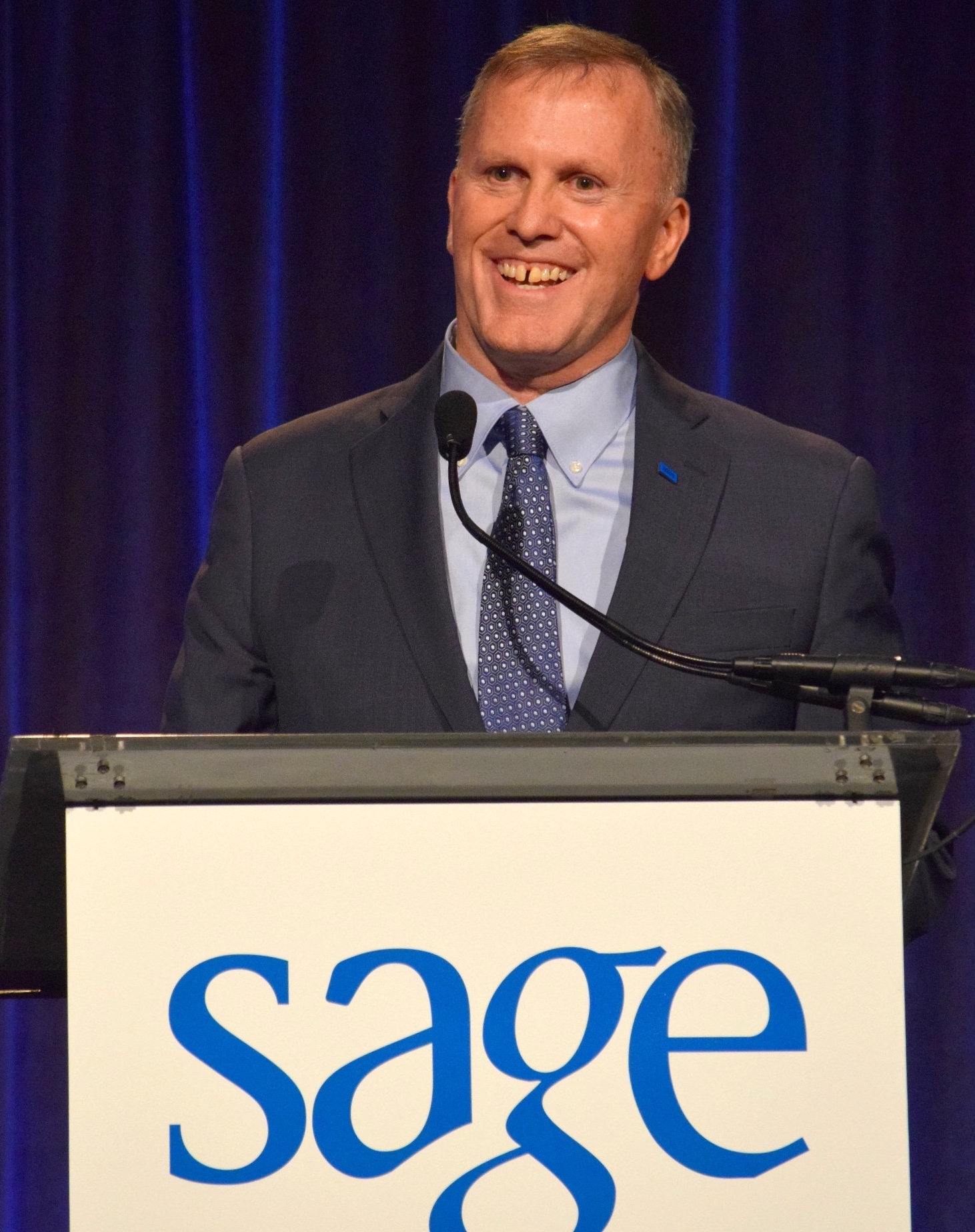 Michael Adams

Michael Adams is the Chief Executive Officer of SAGE (Advocacy and Services for LGBT Elders), the world's largest and oldest organization dedicated to improving the lives of LGBT older people.
Executive Vice President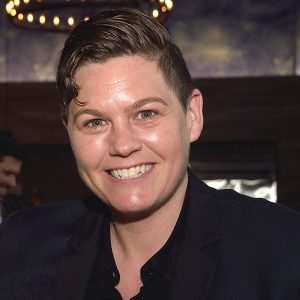 Lynn Faria

Lynn Faria is the Executive Vice President at SAGE, where she leads SAGE's Development and Policy teams. Prior to joining SAGE, Faria worked in senior leadership roles at the Empire State Pride Agenda (New York's statewide LGBT advocacy organization), serving as Development Director, Deputy Executive Director, and Interim Executive Director.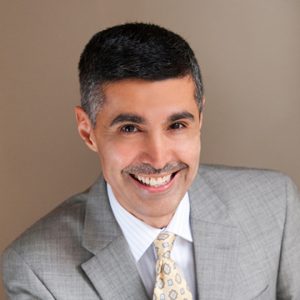 David Rivera-Garcia

David Rivera-Garcia, CMA, MBA, is the Chief Financial and Administrative Officer at SAGE, where he directs Finance, Human Resources, Information Technology, Operations, and Data Strategy Initiatives.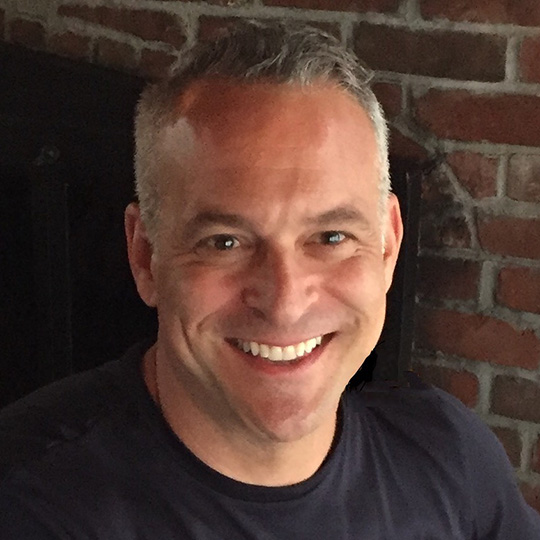 David Vincent

David Vincent, PhD is the Chief Program Officer with SAGE, where he provides vision, oversight and leadership to all direct service programs at SAGE, including care management, housing, behavioral health, and SAGE Center programming at SAGE.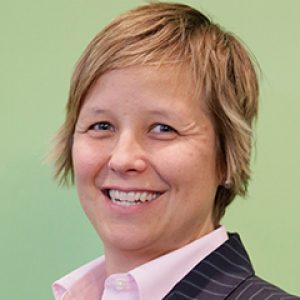 Hilary Meyer

Hilary Meyer is the Chief Innovation and Impact Officer at SAGE. In this position, Meyer leads the organization's impact assessment, leadership development and diversity, equity and inclusion work, as well as the organization's social enterprise (SAGECare) and select other national projects, such as the SAGE/HRC Long-Term Care Equality Index, SAGE's National Resource Center on LGBT Aging; and SAGE's National LGBT Elder Housing Initiative.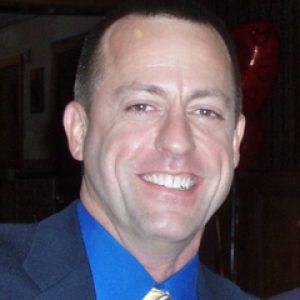 Patrick Aitcheson

Patrick Aitcheson is the Chief of Staff at SAGE. Previously, he worked for the Diverse Elders Coalition, of which SAGE is a founding member, for two years. Prior to that, Aitcheson worked on the Gay Men's Health Crisis (GMHC) HIV/AIDS hotline as a counselor, peer supervisor, and trainer.
Staff
Al Dominguez, SHRM-SCP

Senior Director of Human Resources

Alexzia Shobe

Program Assistant

Aliya Norton

Tenant Coordinator

Ana Arzu

Tenant Coordinator

Antonio Berryman

Administrative Manager

Arnold Lewis

Administrative Coordinator for Care Management

Aundaray Guess

Site Manager, SAGE-GRIOT Innovative Senior Center of Brooklyn

Bob Gurecki

SAGE Center Food Service Coordinator

Christian Appel

Senior Coordinator; Women's Programming, Arts, Culture, and Technology

Daniel Puerto

Manager of Outreach and Community Engagement

Debra Knight

Program Coordinator, Sage Harlem

Denise Atherley

Director of Data Strategy Initiatives

Dojun O'Connor

Wellness Counselor

Dorian Palumbo

Compliance Manager

Dorothy J. Helston

Special Assistant, Programs and Development

Elise Hernandez

Director, Research and Impact

Emma Bessire

Grassroots Organizer

Esther Alix

Senior Director of Development

Fiorella Fernandez

Concierge, The Edie Windsor SAGE Center

Ildiko Kovacs

Administrative Program Coordinator, Edie Windsor SAGE Center

Janella Valencia

Care Manager

Janelle Eastman

Assistant Director of Housing

Jenifer Coto

Staff Accountant

Jessica Rozycki

Communications and Advocacy Manager

Joanna Rivera

Manager of Transgender and Non-Binary (TGNB) Outreach and Community Engagement

Joey Costello, LMSW

Assistant Director of Care Management

Jose Collazo

Site Director, SAGE Center Bronx

Jose Roman

Program Coordinator, SAGE Center Bronx

Joseph Petrillo

Facilities Maintenance Coordinator

Joseph Wasserman

Director of Major Gifts & Legacy Planning

Joshua Tweedy

Program Coordinator Health & Wellness, Edie Windsor SAGE Center

Jude Young

Concierge, SAGE Brooklyn at Stonewall House

Julie Ugoretz

Friendly Visitor and SAGEConnect Program Manager

Kay Mollica

Manager of Volunteer & Corporate Engagement

Kylie Madhav

Senior Director of Diversity, Equity and Inclusion

Latisha Millard-Bethea

Director of Resident Services, NYC Housing Initiative

Lauren Pongan

National Director, Diverse Elders Coalition

Lindsay Ortman

Development Associate

Lisa Eddy

Program Coordinator, SAGE-GRIOT Innovative Senior Center of Brooklyn

Lisa Sloan

Program Director, SAGE-Pride Center of Staten Island

Liz Kinports

Care Manager

Lucy Veras

Concierge, SAGE Bronx at Crotona Pride House

Marialy Camilo

Tenant Coordinator

MJ Okma

Senior Manager of Advocacy and Government Relations

Nasreen Hosein

Lead Digital Strategist

Natalie Gonzalez

Program Coordinator, Stonewall House

Neeta Daryani Gropper

Executive Assistant

Nicholas Watson

Managing Director of Social Enterprise

Nina Darby

Diverse Elders Coalition Trainer

Noreen Samantha Bautista

Care Manager-Harlem/Staten Island

Odinakachi Chigewe

Site Director, SAGE Brooklyn at Stonewall House

Patricia Fraser-Morales

Program Assistant, SAGE Center Harlem

Paul Ortiz

Senior Director of Programs & Services

Reynaldo Mireles Jr

Director of Coalition and Capacity Building

Reyno Francisco

Case Manager

River Russ

Care Manager, Edie Winsor SAGE Center

Roderick King

IT Support Specialist

Roy Inman

Data Entry Coordinator

Sadiya Abjani

Director of Learning and Equity

Sarah Savino

Director of Facilities and Office Services

Sarah Streat

Manager of Institutional Partnerships

Sherri Rase

Youth and Senior Services Manager, SAGE-Pride Center of Staten Island

Shieda Gregory

Manager of Contracts and Grants

Sylvia Warren

Data Entry Specialist

Tanisha Hines

Assistant Director of National LGBT Housing Initiative

Tim Johnston

Senior Education Advisor

Ty Martin

Harlem Community Liaison