We refuse to be invisible
SAGE is the country's largest and oldest organization dedicated to improving the lives of LGBTQ+ older people. Founded in 1978 and headquartered in New York City, SAGE is a national organization that offers supportive services and consumer resources to LGBTQ+ older people and their caregivers.
Speaking out and rising up together
Our goal is to touch the lives of as many LGBTQ+ elders as we can. Stand with us as we keep up our fight for fair and equal treatment for LGBTQ+ elders.
Show/hide video transcript
NARRATOR: SAGE was created in 1978 by a group of students, activists, elders and dreamers. A lot has happened in 40 years. We've expanded from a small local nonprofit to the nation's go-to organization on LGBTQ+ aging. Starting with the countries first safe space dedicated to LGBTQ+ elders, to creating programs helping those during the AIDS crisis, expanding services across America with the creation of our affiliate network and certification program. And we didn't stop there. SAGE demanded a seat at the table in Washington D.C. and worked with our LGBTQ+ pioneers to push progress forward. We supported our hero and fierce elder Edie Windsor in her fight for marriage equality and defended our community from attacks by the Trump administration when they tried to erase LGBTQ+ elders. We continue to fight. We refuse to be invisible. SAGE is committed to improving the lives of all LGBTQ+ older people. Through housing…
PERSON 1: No one should have to go back in the closet, especially when it comes to housing.
PERSON 2: That's why SAGE, and its efforts to build national LGBTQ+-friendly housing, is so important to me.
PERSON 3: The fact that SAGE is sharing their housing knowledge across the country warms my heart.
NARRATOR: SAGE is changing lives through programs.
PERSON 1: Every day the music appreciation that we have at SAGE is a wonderful thing. It helps my mind, it helps my body, and the people in the room appreciate the music that I play.
PERSON 3: Art and creativity is important to me because it gives me the opportunity to share these experiences with others.
PERSON 4: You know, the highlight of my day is sharing dinners with my friends. We get closer, we start talking about the activities of SAGE, and we have a good time.
NARRATOR: We advocate for and with our elders.
PERSON 1: I've been a lesbian activist ever since my teens. SAGE gives me the opportunity to speak my mind.
PERSON 4: There can be nothing about us without us. That's why I stand with SAGE and their work to support our rights in the highest levels of government.
NARRATOR: And support our pioneers through care.
PERSON 4: SAGE is a family. They care, and we care for our own.
PERSON 3: SAGE is a part of my life and local community, but I know that I'm an important part of the larger national movement.
PERSON 4: I've lived through tough times, and we persevere, and we're stronger together.
PERSON 5: SAGE is home to me.
PERSON 1: We are proud to celebrate 40 fierce years.
PERSON 3: I've been with SAGE since the beginning
PERSON 2: I am amazed, and so proud, of its growth
NARRATOR: It's been a great 40 years, and here's to 40 more.
PERSON 4: Because even younger people are going to need a SAGE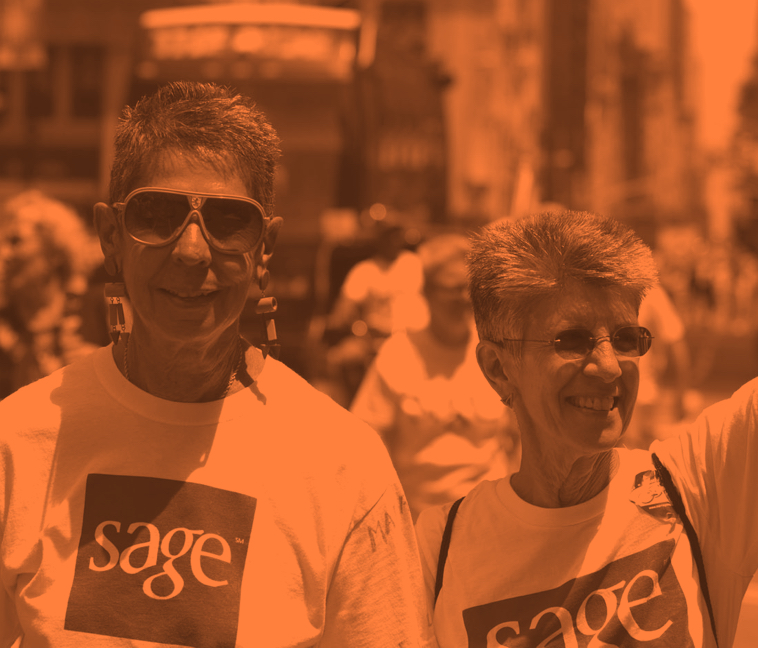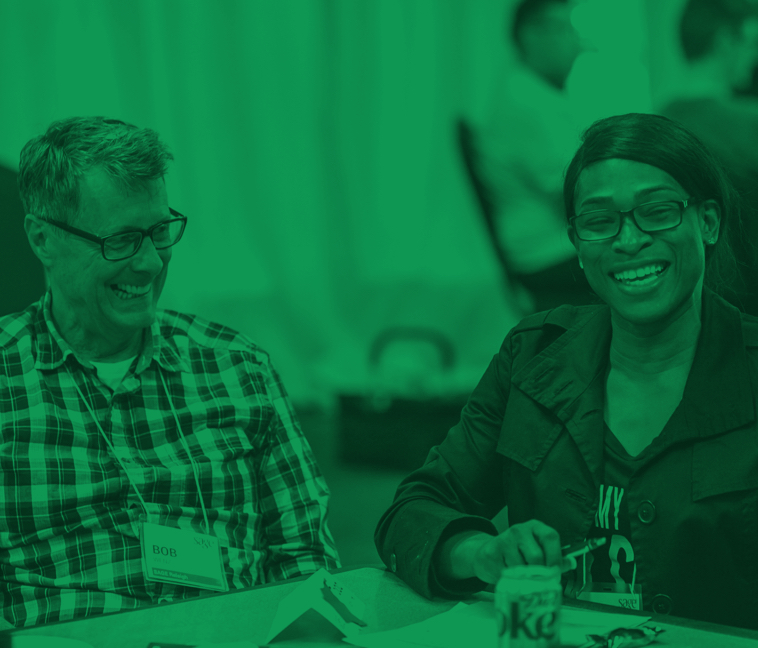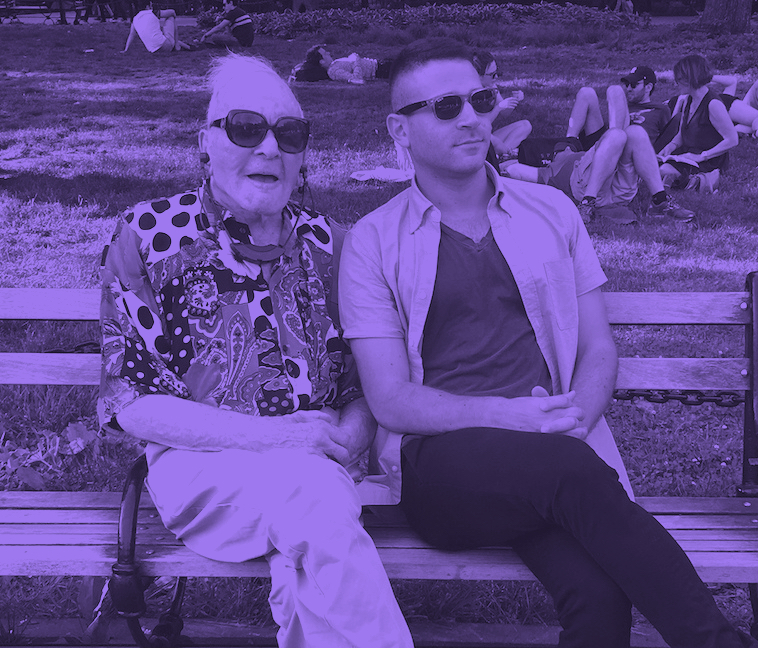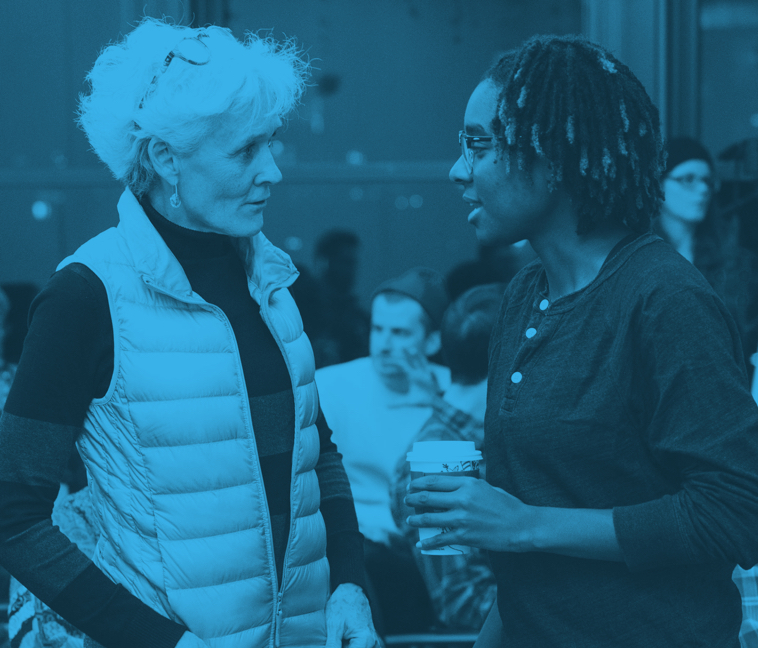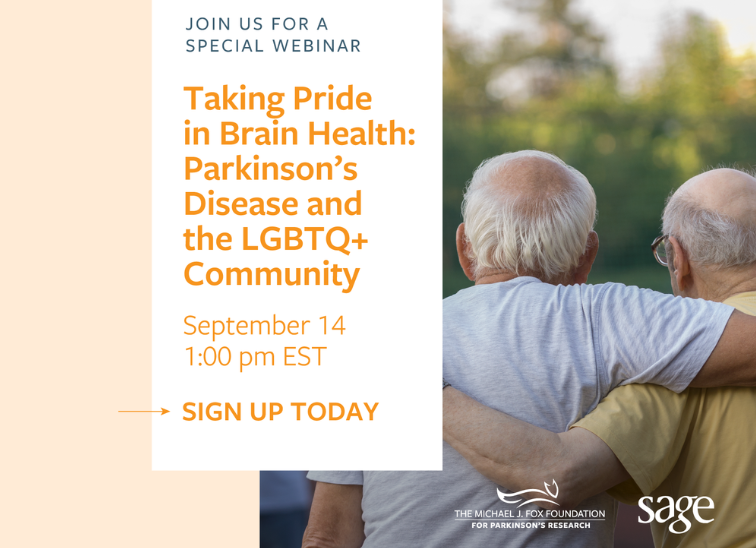 September 14, 2023
New York, NY
Join SAGE and The Michael J. Fox Foundation during this free webinar.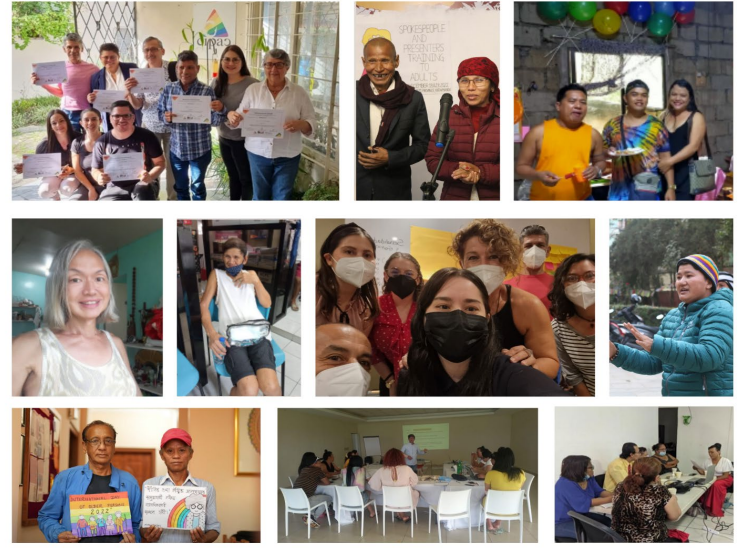 Around the world, LGBTI older adults (LOAs) experience rampant human rights violations based on sexual orientation and/or gender identity and the stigma of ageism. While the specifics of LGBTI aging vary from country to country and region to region, older […]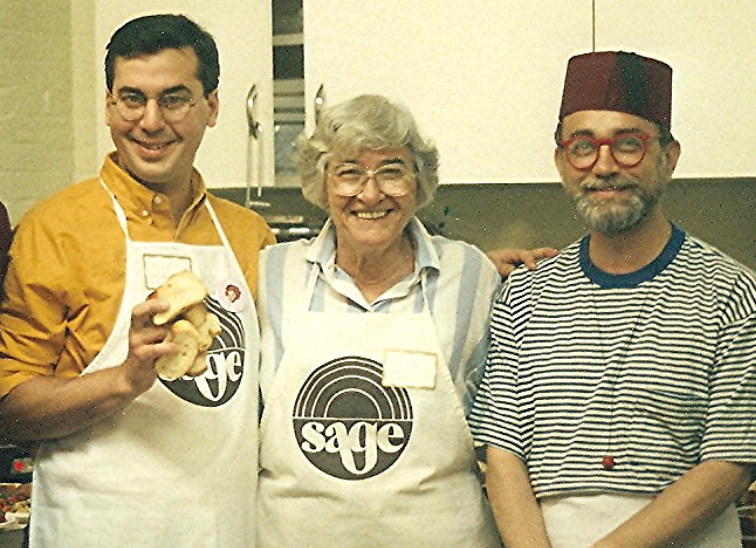 Jerre (Emma), Kalbas was born on March 3, 1918, to first-generation Russian Jews, who never learned to speak fluent English. Despite a thorny childhood coping with poverty in the South Bronx and undiagnosed Dyslexia, Jerre learned to support herself by […]