We refuse to be invisible
SAGE is the country's largest and oldest organization dedicated to improving the lives of LGBT older people. Founded in 1978 and headquartered in New York City, SAGE is a national organization that offers supportive services and consumer resources to LGBT older people and their caregivers.
Speaking out and rising up together
Our goals is to touch the lives of half a million LGBT older adults by 2021. We've already made substantial progress—and we're not stopping anytime soon. Stand with us as we keep up our fight for fair and equal treatment for LGBT elders.
Show/hide video transcript
Last year SAGE embarked on two ambitious goals. By 2021 we will reach 500,000 lesbian, gay, bisexual, and transgender elders and advance 500 LGBT and age-friendly communities. We are already making substantial progress.
Over the past year, New York City's five SAGE Centers have served more than 30,000 meals to LGBT elders and provided care management to more than 5,000 of them. Our SAGE Affiliates conducted nearly 60,000 hours of programming last year, serving an average of 1,800 elders per month. With generous support from The Calamus Foundation, CITI Community Development, and others, we are making strides nationwide to ensure that our elders have access to safe and welcoming housing. That's why we are breaking ground on New York City's first LGBT welcoming senior housing developments in the Bronx and Brooklyn.
Through our SAGECare training program, we are also making sure that LGBT elders can receive culturally competent care no matter where they live. This past year we trained more than 5,700 long-term care professionals in 46 states. SAGE is also build connections across generations.
Through our inaugural SAGETable gathering, more than 3,500 LGBT people and allies joined 232 tables from Alaska, to New Orleans, to Maine to talk about caring for one another as we age—but that's still not enough.
SAGE is mobilizing LGBT people, young and old, to stand up and demand to be treated fairly and equally. When the Trump administration tried to erase LGBT elders from a federal aging survey, SAGE gathered more than 20,000 signatures in protests and the administration backed down. But while our lesbian, gay, and bisexual elders were included—our trans elders were not.
SAGE will not rest until every single member of our LGBT community is allowed to live openly without fear, and we will never leave our trans elders behind. Together we are making change. Together we are moving LGBT elders from the margins to the center. Together we are speaking out and rising up. With your help, we will achieve our goals. We refuse to be invisible.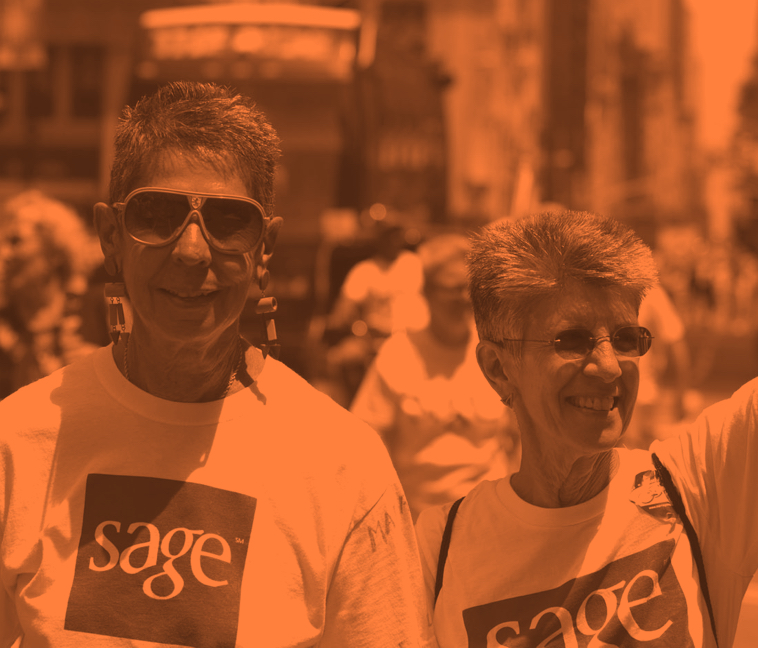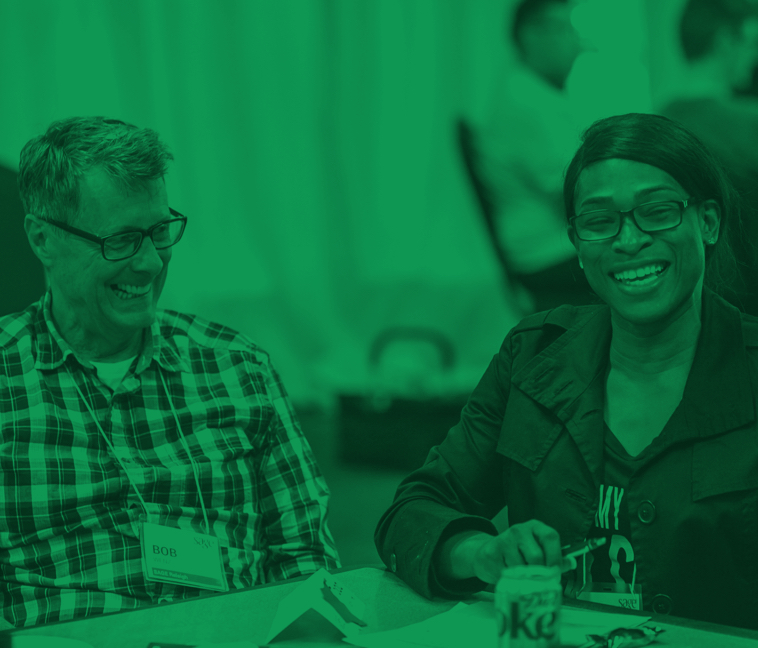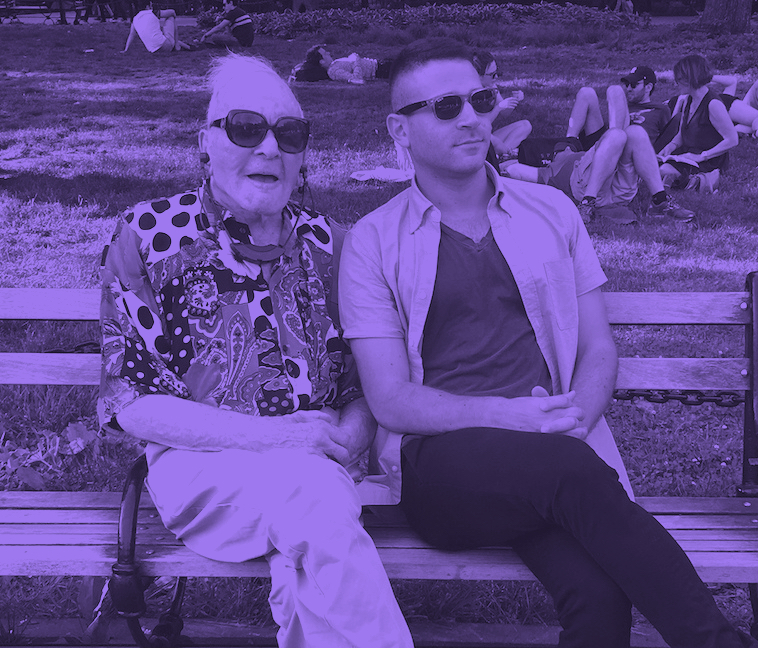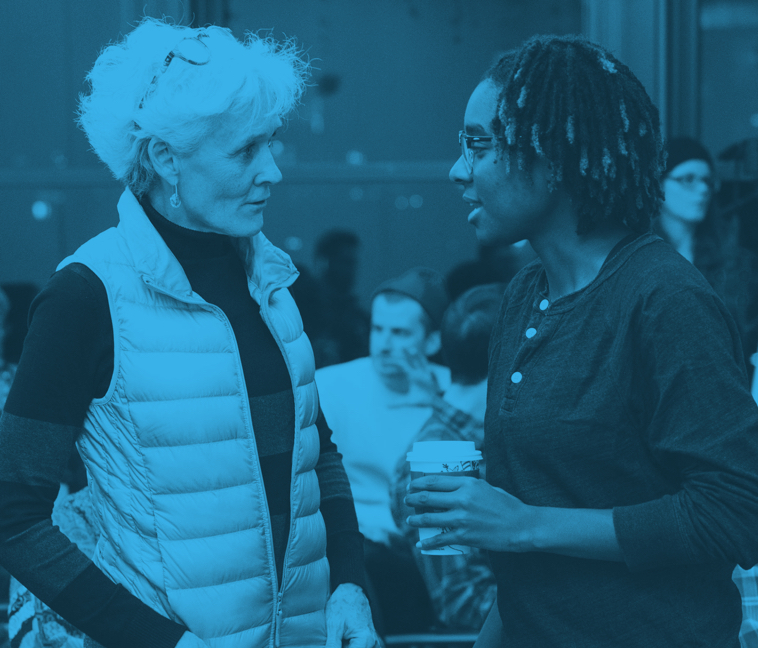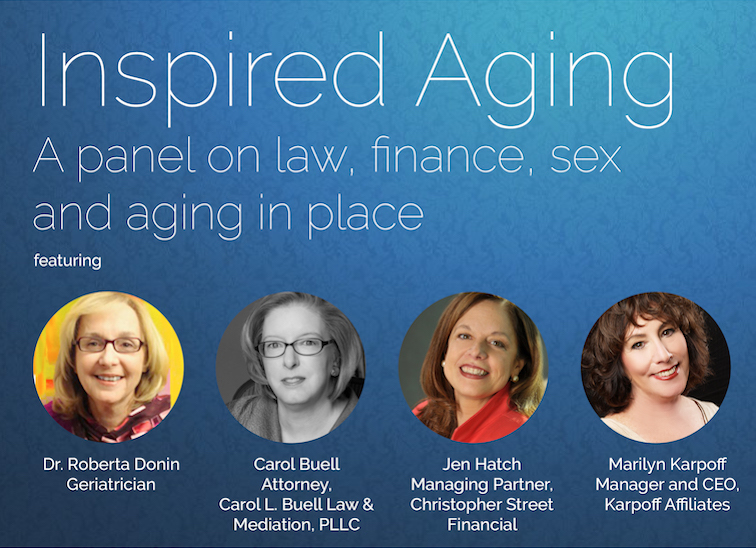 October 30, 2018, 7pm to 9pm
New York, NY
Join us for this SAGE-sponsored event that features four expert panelists discussing how to age with purpose, passion, and grace.