SAGEConnect: One Year Celebration!
Publish date:
June 2021
Source:
SAGE
Topics:
Social Isolation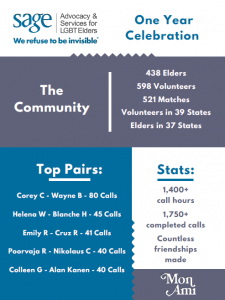 SAGEConnect was created in the midst of the COVID-19 pandemic to combat social isolation through weekly calls with a community volunteer. Now, after one year, we are celebrating over 1750 calls, over 1400 hours spent talking, and the many friendships that were formed. 
Download to learn more.