Our lead ambassadors
The members of SAGE's Board of Directors are our lead ambassadors, resourcing SAGE's work with and on behalf of LGBT elders and ensuring the organization's financial health. In their role, the Board determines and implements SAGE mission, vision, and strategic direction, sets policies, monitors our progress toward our goals, and provides oversight and accountability.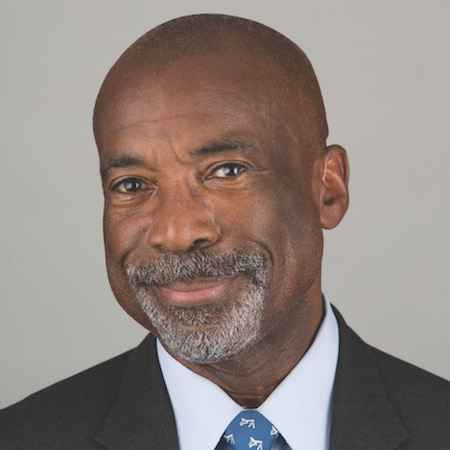 Douglas E. Harris—New York, NY

Douglas E. Harris currently serves as Secretary and Chair of the Nominating and Governance Committee for the SAGE Board of Directors. Harris is a Managing Director in the New York office of Promontory Financial Group LLC, where he advises on derivatives and capital markets regulatory, compliance, and risk management issues.
Read more
Formerly, Harris was the General Counsel and Chief Operating Officer of BrokerTec Futures Exchange LLC and BrokerTec Clearing Company LLC. Before joining BrokerTec, Harris was a partner in the Regulatory Risk Services and Derivatives and Treasury Risk Management Groups at Arthur Andersen LLP. From 1993 to 1996, he held the position of Senior Deputy Comptroller for Capital Markets at the Office of the Comptroller of the Currency. Previously, Harris served as Assistant General Counsel of JPMorgan and General Counsel of JPMorgan Futures, Inc.
Harris is a Director of the National Futures Association, the self-regulatory organization for the U.S. derivatives industry, where he serves on the Executive Committee, the Audit Committee, and the Compliance and Risk Committee. He is also a member of the Bar Association of the City of New York; the New York State Bar Association (Structured Products and Derivatives Law Committee); the American Bar Association (Derivatives & Futures Law Committee); the Law & Compliance Division of the Futures Industry Association; and the Financial Markets Association. He recently served on the CFTC's Technology Advisory Committee and previously served on the CFTC's Global Markets Advisory Committee.
Harris is a former Chairman of Career Gear, a nonprofit organization that provides work and interview-appropriate clothing for low-income men entering the workforce. Harris earned a J.D. from Harvard Law School and an A.B. (with honors) from Harvard College.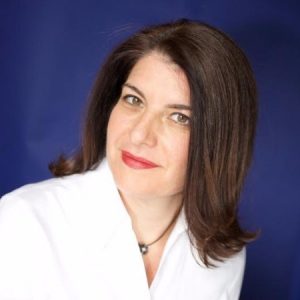 Elizabeth Schwartz—Miami, FL

Elizabeth Schwartz is the Co-Chair of the SAGE Board of Directors. She has been practicing law since 1997 and is one of Miami's best-known advocates for the legal rights of the LGBT community.
Read more
While her South Beach-based firm equally works with straight and gay clients in matters of family law, estate planning, and probate, Schwartz has made a name for herself representing the LGBT community, with a focus on family formation (adoption, insemination, and surrogacy). She lectures locally and nationally about the importance of LGBT couples protecting their loved ones through estate planning, second-parent adoption, and contract, and has been on the forefront of providing crucial legal protections for LGBT families. Schwartz is a fellow of the American Academy of Adoption Attorneys and the Florida Adoption Council, and she serves as an adoption intermediary helping make forever families of all kinds. In addition, Schwartz is a fellow of the American Academy of Assisted Reproduction Attorneys, assisting intended parents, gestational carriers, and egg and sperm donors with their legal needs.
Also a certified family mediator and a member of the Collaborative Family Law Institute, she treats the law as a therapeutic profession, facilitating relationship dissolution with minimal investment of emotional and financial resources. A Miami Beach native, Schwartz received her Bachelor of Arts from the University of Pennsylvania in 1993 and her Juris Doctor, cum laude, from the University of Miami in 1997.
Further, Schwartz is a member of the National Family Law Advisory Council of NCLR and a member of the Board of Trustees of the Greater Miami Jewish Federation. Schwartz is co-chair of the Miami-Dade Gay and Lesbian Lawyers Association and sits on the GLBT Projects Fund of the Miami Foundation and the Our Fund Program and Grants Committee. An active member of her synagogue, Temple Israel of Greater Miami, Schwartz serves on their Narot Endowment Fund board.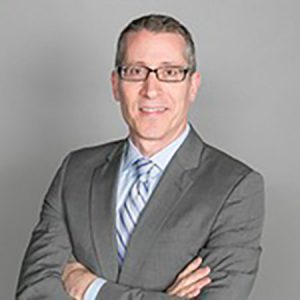 Michael J. Burke—Jersey City, NJ

Michael Burke has had a successful career in organizational and financial management in the nonprofit, government, and private sectors. As the Chief Operating Officer of New York Life's private foundation, he has operational and financial oversight of the foundation and manages operations and budgeting for the company's corporate responsibility activities.
Read more
Before joining New York Life, he served as Chief Operating Officer of the Brooklyn Community Foundation, the largest foundation exclusively dedicated to supporting Brooklyn-based nonprofits. Before that, Burke helped found and was the Chief Operating Officer of the Downtown Brooklyn Partnership, a local development corporation dedicated to supporting the redevelopment of the City's third-largest business district.
Burke previously served as Chief of Staff for Brooklyn Borough President Marty Markowitz, and in the private sector was Vice President of community and housing development matters for Manufacturers Hanover Trust and Chemical Bank.
Throughout his life, he has been actively involved in community-based advocacy. He served on the boards of directors of the arts and education organizations BRIC Arts/Media/Bklyn and Best of Brooklyn, and served as both Treasurer and Chair of the Board for Brooklyn's primary LGBTQ advocacy and service organization, the Brooklyn Community Pride Center.
Burke grew up in Wisconsin but has lived in the New York area for more than 30 years. He earned his Bachelors in Political Science from Columbia College and a Masters in Public Administration from Columbia University's School of International and Public Affairs. Later in life, he became a trained archaeologist and has worked on a variety of digs in Israel and Greece. He and his husband, Evan, live in Jersey City, NJ.
Linda E. Scott—New York, NY

Linda Scott has 20 years of experience in global corporate governance, proxy voting, and engagement. She is a Managing Director and Associate Corporate Secretary at JPMorgan Chase & Co., where she is responsible for outreach to shareholders on corporate governance policies and practices.
Read more
Scott engages with institutional investors, proxy advisory firms, and governance thought leaders. She advises the JPMorgan Chase Board on current and emerging governance issues, recommends governance matters for consideration, and facilitates communication between the Board of Directors and the activist investor community. She is also responsible for all logistics for the Board of Directors meetings.
Previously, she was Managing Director of Governance for Owners, responsible for the firm's stewardship service program. The program operated from three international offices, providing proxy voting and engagement services on behalf of global investor clients.
She has also served as Director of Corporate Governance at TIAA-CREF and Director of Investor Affairs at the New York State Common Retirement Fund. In these positions, she addressed a variety of governance, environmental and social issues that impact the economic value of long-term investments. Scott also served as Assistant Director of Communications for the New York State Comptroller. She is Chair of the Investor Responsibility Research Center (IRRC) Institute and past Treasurer of the Council of Institutional Investors. She is active in New York City civic affairs and has served on the boards of several nonprofit organizations, including Care for the Homeless and the Upper Manhattan Empowerment Zone.
She received an M.A. from Yale University and a B.A. from Trinity College (Hartford).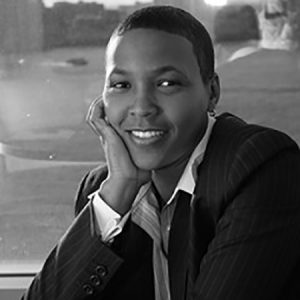 Lisa Davis—New York, NY

Lisa Davis is the Global Head of Enterprise Services within Treasury and Trade Solutions at Citigroup and is responsible for the delivery of best-in-class enterprise platforms in billing, core banking, and Client Relationship Management, as well as business and process transformation in data management and digitization.
Read more
Her team is responsible for ensuring global platforms deliver capabilities and functionality that enable consistency and standardization, focus on innovation and big data initiatives through data discovery that incentivize business expansion, and leverage digitization as a best practice.
Previously, Davis was Senior Program Manager in the Transaction Services Program Management Office. In this role, she led teams responsible for the rollout and implementation of global enterprise-wide projects, process, re-engineering initiatives, and large multifaceted, multiregional client deals. Davis established program-management discipline across businesses and functional areas within Transaction Services and implemented governance and communication models and risk management to ensure the delivery of end-to-end solutions across the enterprise and for clients.
Davis joined Citi in 1999 in the New York offices of Smith Barney as an Assistant Vice President in General Services, responsible for executive dining, conference services, and special event planning. Through various talent development and mobility initiatives, Davis was asked to move from General Services to Global Transaction Services to help kick off a global effort establishing and implementing a metrics-driven process to institute and track best practices within regional customer service centers.
Prior to joining Citi, Davis was the Senior Operations Manager at Sodexho Marriott Services in the Food Services Management division and Special Events Manager at Marriott Management Services prior to the Sodexho-Marriott merger in 1998. Davis is also a veteran of the United States Air Force.
Davis led the Citi PRIDE Network NYC Chapter as Co-Chair from 2011 to 2014 and now leads a Citi Women Emerging Talent program focused on identifying and growing the next generation of women leaders. She received her MBA from Baruch College, Zicklin School of Business. She received a Bachelor's degree in Sociology and Anthropology from Long Island University.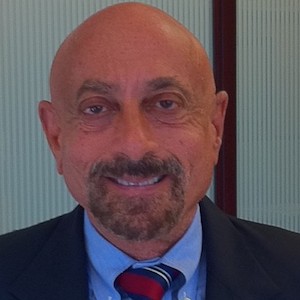 Scott Bennett—Ft. Lauderdale, FL

Scott L. Bennett is the vice chairman of the board and chair of the grants committee of Our Fund Foundation, the LGBTQ community foundation of South Florida. Our Fund is the second largest LGBTQ community foundation in the U.S. He is a volunteer with Equality Florida, which seeks to further the LGBTQ political agenda in Florida.
Read more
Educated at the University of Michigan and Cornell University Law School, Bennett worked at Standard & Poor's (formerly the McGraw-Hill Companies) for 37 years. He served as senior vice president, associate general counsel, and corporate secretary and provided legal counsel to the board's finance committee, nominating and corporate governance committee, and executive compensation committee. Bennett founded the corporation's LGBTQ employee affinity group.
An active supporter of many national and Florida-based nonprofit and political LGBTQ organizations, he was previously a member of the board at Empire State Pride Agenda. His volunteer experience extends to reviewing films for Outshine, South Florida's LGBTQ film festival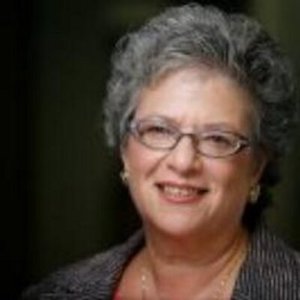 Ruth Eisenberg—Washington, D.C.

Ruth Eisenberg is a partner at Harmon, Curran, Spielberg & Eisenberg LLP, concentrating in the areas of employment law and general nonprofit organization law, and has a long history as an advocate for LGBT rights and for the rights of people with HIV.
Read more
At Harmon, Curran, Spielberg & Eisenberg LLP, she advises nonprofit organizations in several areas including harassment and discrimination. She works with organizations to establish and enforce harassment-prevention programs and conduct investigations into harassment allegations. Eisenberg also conducts popular training on avoiding workplace harassment and other employment law issues. In 2018, she was rated a "SuperLawyer" in the category of Labor and Employment Law.
In addition to the SAGE board, Eisenberg serves on the ADL Washington DC Regional Board and served as the Director of Legal Service at the Whitman-Walker Clinic (now Whitman-Walker Health) during the height of the AIDS crisis. She has served on the Boards of Directors of Lambda Legal, the National LGBTQ Task Force, and Whitman-Walker Health. She is also a co-author of The Rights of People Who are HIV Positive: The Basic ACLU Guide to the Rights of People Living with HIV Disease and AIDS (1996) and a co-editor of AIDS Practice Manual: A Legal and Educational Guide (1992).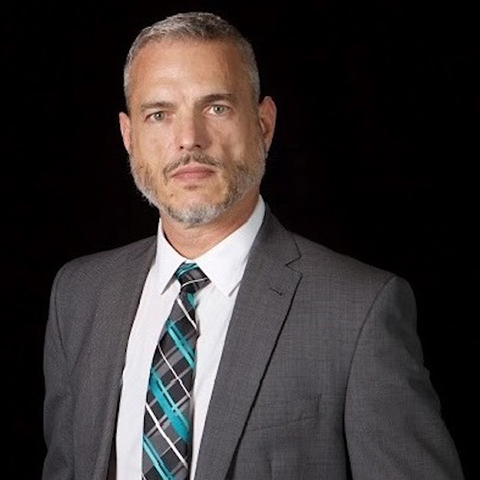 Jeffrey Erdman—Los Angeles, CA

Jeffrey Erdman is a partner of Scali Rasmussen, a highly respected law firm serving clients through California. Erdman has nearly 25 years of litigation experience practicing in both the state and federal courts of California. Erdman specializes in complex business litigation spanning many areas of business, including the insurance, manufacturing and service industries, as well as a variety of real estate disputes.
Read more
Erdman has also provided pro bono legal services in a variety of matters impacting disenfranchised individuals, for which he was recognized with the State Bar President's Pro Bono Services Award in 2008. Erdman has always been a dedicated member of the community, serving on boards for bar associations and nonprofit entities. Most recently, Erdman served ten years on the board of ONE Archives Foundation, the world's oldest continuously operating LGBT nonprofit, including three years as board president. Erdman has been recognized for his community service by the Los Angeles LGBT Bar Association with the Co–President's Award for Leadership in 2004 and by the Mountains AIDS Foundation with the Richard Taylor Leadership Award in 2001. Erdman has been recognized as a "Rising Star" by Super Lawyers Magazine in 2004-2005 and as a "Super Lawyer" in 2012. He received his BA in Business Administration from the University of Washington, and his J.D. from Southwestern University School of Law.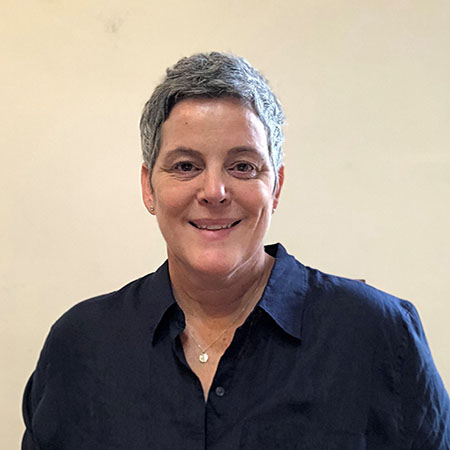 Dawn Fischer—New York, NY

Dawn Fischer is a registered nurse who has worked in the HIV Unit at Sherman Oaks Hospital in Los Angeles, the Intensive Care Unit at NYU, The Wellington Hospital in London and The New York Organ Donor Network. Her work as a direct care provider allows her to bring a unique perspective to her LGBT advocacy work.
Read more
Fischer is a former SAGE Board member who served on the Nominating & Governance and Development Committees, and was Chair of the Development Committee. Fischer is currently serving on the Board of Trustees of The Packer Collegiate School.
In her spare time, she enjoys playing tennis and coaching softball, and has been a member of the 37-year-old Prospect Park Women's Softball League Executive Committee for eight years. Dawn lives in Brooklyn with her wife of 24 years, Stacey Friedman, and their two children.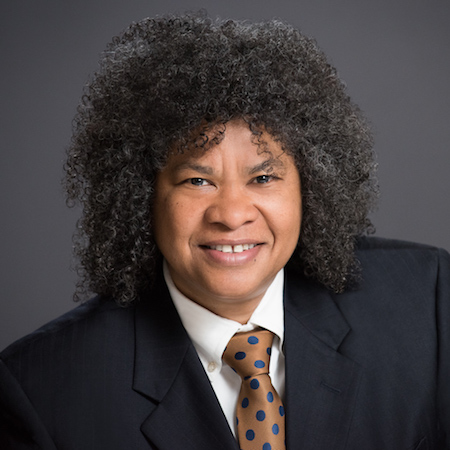 Carlene Jadusingh (CJ)—New York, NY

Carlene Jadusingh (CJ) is an attorney at the Law Office of Carlene Jadusingh in New York, specializing in general civil litigation as well as immigration law. She is admitted to practice in the U.S. Supreme Court, New York State, and both the Eastern and Southern Districts of New York.

Read more
As an immigration attorney, Jadusingh is also licensed to practice immigration law throughout the country. She is a former U.S. Probation and U.S. Pretrial Services Officer in the federal court, Eastern District of New York, where, among her many achievements, she created and supervised their first alternative to incarceration program for young adult offenders.
In addition to serving as a SAGE board member, Jadusingh is the former president of the LGBT Bar Association of Greater New York (LeGaL) and the former chair of LeGaL's Solo & Small Firm Practitioners Committee. She has published written work for the New York State Bar Association and has also been published in the New York Law Journal, as well as the University of Idaho Law Journal. Jadusingh received a B.A. cum laude in Forensic Psychology from CUNY John Jay College of Criminal Justice and a J.D. from St. John's University School of Law.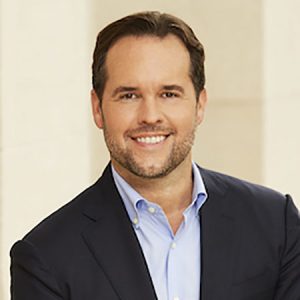 Chris Kann—New York, NY

Chris Kann is a distinguished real estate broker with the Corcoran Group, recognized for his in-depth knowledge of Manhattan real estate and his love of architecture and design.
Read more
A philanthropist and LGBT older adult advocate, Kann has hosted SAGE's annual Toys Party since 2001. This critical fundraiser for SAGE has been instrumental in raising awareness about LGBT older adults among younger communities. Under Kann's leadership, the event has become one of New York's most anticipated holiday parties.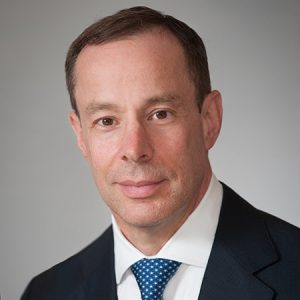 Bruce J. Lederman—Washington, D.C.

Bruce Lederman is the President and CEO at Charles E. Smith Life Communities. Lederman is an experienced leader with an extensive operations and business-development background, primarily focused on the eldercare industry.
Read more
Lederman has proven his ability to align organizational culture to key results and facilitate the development and deployment of strategic initiatives. His extensive experience leading teams has led to key successes. He is a known resource regarding skilled-nursing facility operations in both the for-profit and nonprofit sectors, as well as the changing landscape of long-term services and supports for older adults.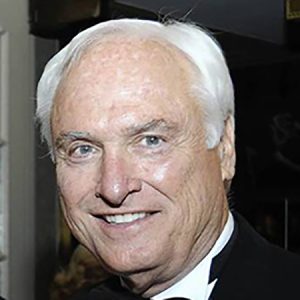 Philip Lumpkin—Chicago, IL

Philip Lumpkin served as the Executive Committee and Chairs Governance board of SAGE's Chicago affiliate, Center on Halsted, for almost a decade before stepping down in 2016. Previously, he was the Corporate Vice President for Provider Affairs at Blue Cross Blue Shield.
Read more
Lumpkin moved to Chicago in 1976 to work on the Blue Cross Blue Shield merger, exploring how treatment protocols vary by region, training, and cost. He held a variety of positions within the organization, concentrating on health services research and data collaboration, until his retirement in 2008.
Lumpkin has been an active member of Chicago's business and cultural community for more than 40 years, serving on multiple boards including River North Dance company, an international contemporary jazz-based dance organization. He is also on the Auditorium Theatre board of Roosevelt University, where he serves as Chair of the Audit Committee and a member of the Executive Committee. He also serves on the board and is a member of the Development Committee of Truth in Accounting, an organization that brings better transparency regarding debt loads.
Lumpkin is passionate about opera. He serves on the Ryan Opera Center Board and co-chairs the development committee, which nurtures talented young artists. As a Master Gardener, he volunteers his time answering questions about Midwest gardening in South Haven, Michigan. He lives part-time in Palm Springs, California.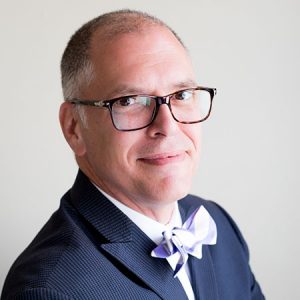 Jim Obergefell—Washington, D.C.

After careers in teaching, training, IT consulting, and real estate, Jim Obergefell is now an LGBTQ activist, speaker, and author. He is also the co-founder of Equality Vines, the first cause-based wine label that supports organizations devoted to civil rights and equality for all.
Read more
Obergefell is the named plaintiff in the landmark Supreme Court case Obergefell v. Hodges, a decision that brought nationwide marriage equality to the United States on June 26, 2015. He and his husband John launched their legal battle with the State of Ohio to demand recognition of their lawful marriage on John's impending death certificate. John died of ALS three months after their first court hearing, and Obergefell continued the fight along with more than 30 other plaintiffs from four states.
Since the ruling, Obergefell has continued his work as an activist and as a speaker with Keppler Speakers. He co-authored the book Love Wins with Debbie Cenziper, a Pulitzer Prize–winning journalist with the Washington Post, which is about the lovers and lawyers in this historic Supreme Court case. It was published by William Morrow/Harper Collins; Temple Hill Productions and Fox 2000 will produce a feature film based on the book.
In addition to his SAGE board role, Obergefell is a member of the National Advisory Board for the GLBT Historical Society and the Board of Advisors for the Mattachine Society of Washington, D.C. He has been honored with awards from organizations such as Equality Florida, Equality North Carolina, the ACLU of Southern California, Cleveland Stonewall Democrats, Trinity College (Dublin, Ireland), the National Gay and Lesbian Chamber of Commerce, SAGE, the Ohio Democratic Party, the Santa Clara University School of Law, the National Underground Railroad Freedom Center, the City of Cincinnati, and more. Foreign Policy magazine named him one of its 2015 Global Thinkers, and Out magazine named him to its 2015 Out 100 list.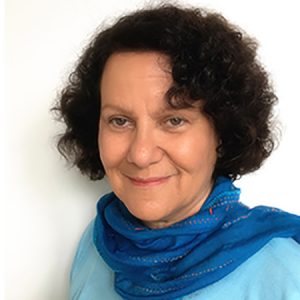 Barbara Peda—Westfield, NJ

Barbara P. Peda is the President of the Wells Group LLC, where she consults on business strategy, marketing, product management, and leadership. Previously, she was Senior Vice President in the Business Services Division of AT&T.
Read more
Peda previously served as Director of Choice One Communications and Safe Harbor Technology. She was a Trustee at the Independent College Fund of NJ and at Lambda Legal, and an Advisor at the Northridge Group. She also served on the Finance Committee of Manhattan Theater Club. Peda earned a Bachelor of Science in Business Administration from Montclair State University and attended the Executive Management Program at Yale University.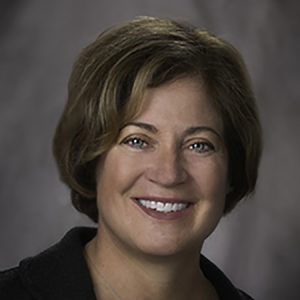 Laurie Peter—Morristown, NJ

Laurie Peter received her MSW from Smith College School of Social Work. The majority of her early clinical social work career was at a trauma center in Denver, Colorado. She has served on the boards of the National AIDS Fund as Vice-Chair and Jersey Battered Women's Service. She maintains her LCSW license in both New Jersey and Colorado.
Read more
Currently, she is collaborating with Smith College School for Social Work on a research project addressing interpersonal violence in the LGBTQ community. In addition to her social work career, she has also collaborated on the research and development of Domaine de Canton liqueur. She and her partner Betsy reside in Harding Township, NJ.
Cindy T. Rizzo—New York, NY

Cindy T. Rizzo is the Senior Advisor of Evaluation & Strategy at the Arcus Foundation in New York City. Arcus is a private foundation dedicated to the idea that people can live in harmony with one another and with the natural world. It advances its mission through strategic grantmaking, leadership, and listening and learning in two areas: LGBT social justice and conservation of the world's great apes.
Read more
Rizzo has also served on the boards of Funders for LGBTQ Issues and Congregation Beit Simchat Torah, where she co-chaired the committee that planned and oversaw the opening of the synagogue's new building. Other past board service includes Gay and Lesbian Advocates & Defenders (founding board member and former chair) and the National LGBT Task Force.
Prior to Arcus, Rizzo was the Director of Grantmaking at the Boston Foundation,and oversaw the foundation's health and human services portfolio; she was also the Associate Director of Development at Fenway Health Center, Boston's LGBT health center. Cindy holds a JD from Suffolk University School of Law in Boston.
Rizzo is a published author of three novels as well as short fiction and essays. In 2014, her first novel won the Debut Author Award of the Golden Crown Literary Society. Find her writing on Amazon (fiction), at her blog, and on Medium.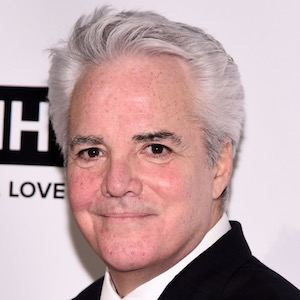 Myron Sulzberger Rolfe—New York, NY, and Miami Beach, FL

Myron Sulzberger Rolfe is president and founder of the Rolfe Company Inc., the theatrical design representation firm in New York City. He also serves as president of the Edward Sulzberger Foundation Inc.
Read more
A former four-term chairman of the board of directors at the Gay Men's Health Crisis, Rolfe has been the recipient of the Judith Peabody Humanitarian Award and the Imperial Court of New York Community Hero Award. He was honored to have the Hazel Dukes/Mickey Rolfe annual Advocate Award co-named for him. Rolfe also serves as chair of the Theater Development Fund's Library Committee and is an advisor to Visiting Nurse Service of New York's LGBT Initiative.
Rolfe is a member of the Dramatists' Guild and the American Theatre Wing at the Director level. Mickey, as he is less formally known, and his husband Bruce Tracy, a senior editor at Workman Publishing Company, were sponsors of the AIDS Memorial Park at the site of the former St. Vincent's Hospital, and their charitable involvement extends to such organizations as the Central Park Conservancy, Broadway Cares/Equity Fights AIDS, and the New York Public Library. They are members of the Tilden Society, FoodBank, the Fresh Air Fund, and other NYC-centric quality-of-life causes. They have been together since 1980 and have been married for 10 years. They reside in Manhattan and also have homes in Litchfield County, Connecticut, and Miami Beach, Florida.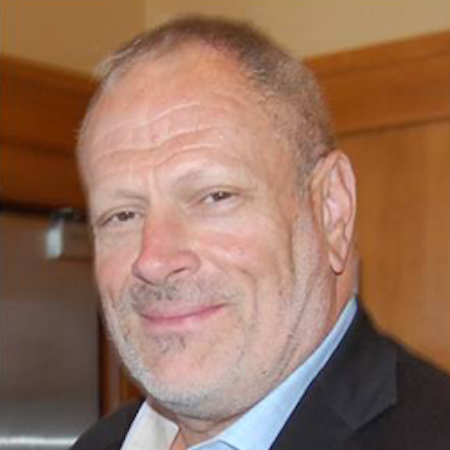 Elliott Sernel—Palm Springs and Los Angeles, CA

After earning his undergraduate degree in economics at the University of California at Berkeley and his JD at the Southwestern University School of Law in Los Angeles, Sernel served as a law clerk to the Honorable Stanley N. Barnes of the U.S. Court of Appeals for the 9th Circuit.
Read more
He was admitted to the State Bar of California in 1985 and thereafter to the bars of the U.S. Supreme Court, U.S. 9th Circuit Court of Appeals, and U.S. District Courts for Northern and Southern California.
Beginning in 1986, he worked at the South Coast Air Quality Management District and held various legal environmental positions, engaged in both civil and criminal prosecutions, and was responsible for teaching administrative hearing judges as well as conducting annual training workshops throughout California. He retired as a senior deputy district prosecutor in 2010.
Sernel is a financial supporter of a number of LGBT organizations. He served three terms on the board of Lambda Legal, the largest and oldest national LGBT legal-rights organization, from May 2010 to May 2017, serving on variously the executive, development, and governance/nominating committees.
He has also served on the board of the Solomon Leadership Foundation, whose mission is to educate and engage people from underserved and minority communities, as well as the Los Angeles–based Center Theatre Group, one of the largest not-for-profit theater companies in the country.
He lives with his partner of 10-plus years, Larry Falconio, and their two dogs. They live primarily in Palm Springs, California, and enjoy spending time in Los Angeles and New York City, where they also have homes.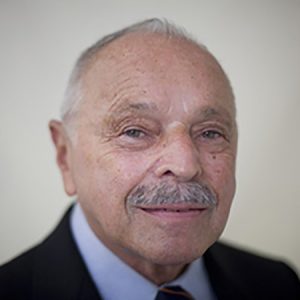 Frank Stark—New York, NY

Frank Stark was less than a year old when he was brought by his parents, who were Jewish refugees during World War II, from a small French town to the United States. Frank's involvement with the LGBT community began in earnest in 1987, when he was asked to go to the LGBT War Conference.
Read more
There he was introduced to Sherri Cohen, then Executive Director of the former Fund for Human Dignity, who asked Frank to join the Fund's Board of Directors. His initial task was to develop and implement the fund's first major donor annual campaign. Both the organization and Frank were pleased with the outcome, and he was subsequently elected Co-chair of the Board. Subsequently, he was asked to join the Board of New York City's LGBT Community Center.
Stark soon became involved in the Center's capital campaign to rebuild its headquarters. As the first co-chair of the campaign, he took pride in helping the Center raise over $10 million from New York City's LGBT community. After completing the maximum term of six years, Stark left the Center Board in 1998.
Stark served on SAGE's Board of Directors from 2000 to 2004 and rejoined the Board in 2007. He served as Board co-chair from 2009 to 2011 and completed his maximum term of six continuous years in 2013. While part of the Board, Frank was instrumental in creating and chairing the SAGE Investors Circle (SAGE's enhanced major donor program), as well as chairing and restructuring the Board's Development Committee. In January 2015, Stark returned to the Board. He is proud to have been honored with the Joyce Warshow Lifetime Achievement Award at the 2015 SAGE Awards Gala.
One of the tenets of his philosophy is that the value of a person's life is partly measured by how he or she has affected the world around them. Being involved with SAGE and its mission has allowed him this opportunity.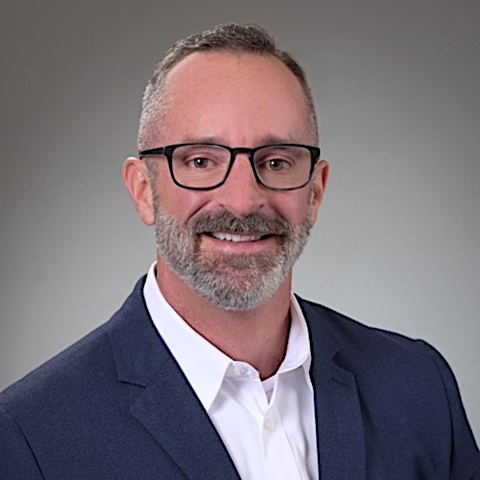 Andrew "Drew" Werner—Miami, FL

Andrew "Drew" Werner brings a background of fundraising, education and public service through years of personal and professional commitment to creating diverse and inclusive communities. In addition to 22 years of education, treatment, and advocacy for people infected and affected by HIV, Werner seeks to learn and raise awareness of issues connected to generational diversity, the transgender communities, micro-inequities, people with disabilities, and hospice/palliative care.
Read more
Werner has received numerous sales and leadership awards as well as top recognition for cross-team collaboration, communication, and technology training. He earned a BA in English and Portuguese, as well as a Masters in Higher Education from The University of Tennessee and a Specialist Degree in Higher Education from Florida State University.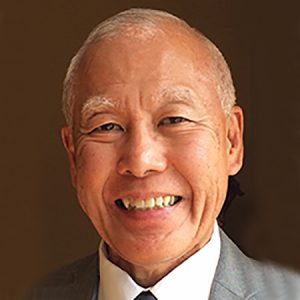 Roy Wesley—Chicago, IL

Roy Wesley is a research scientist and COO at Fermalogic, Inc., a biotech company that isolates natural products from soil microbes. He received his AB from Washington University, St. Louis, in German and Comparative Literature, his MS from Wayne State University in Cell and Molecular Biology, and his PhD from CUNY in Cell and Molecular Biology.
Read more
He also holds a Doctor of Optometry degree from New England College of Optometry, Boston. Previously, Wesley was a senior research investigator at Pfizer (Maywood, NJ, and Groton, CT), followed by clinic director at Wesley-Jessen, Inc. and President and Clinic Director at the National Eye Research Foundation.
He has been a committed volunteer in the LGBT community. He served on the Lambda Legal Board of Directors for six years, serving two years as Co-Chair of the national board, and has frequently volunteered with SAGE in the Chicago area. Previous board experiences were with NE Illinois Boy Scouts of America as CFO, President of the Winnetka Interfaith Council, Darien Condominium Board President, and CFO of the Werner Erhard Foundation Board.
Wesley has lived in Chicago with his husband for two-plus decades. They were married in 2013 and have two sons and three grandchildren. Wesley is currently writing a biographical memoir of his father, Newton Wesley, and the development of the contact lens industry in the United States.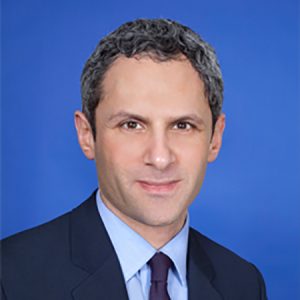 Jason Young—Philadelphia, PA

Jason Young is Assistant General Counsel, Legal & Finance, at FS Investments (formerly known as Franklin Square Capital Partners) in Philadelphia. In addition to serving on SAGE's Board of Directors, Jason also serves on the Advisory Board of the Harvard Association for Law and Business, and on the Board of Directors of the Clifford Chance Foundation, Inc.
Read more
Prior to joining FS Investments, Young was a partner in the Americas Banking & Finance practice of Clifford Chance in New York. His practice at Clifford Chance focused on domestic and cross-border transactions with particular emphasis on financing for professional sports franchises. He was recognized multiple times by Chambers USA as a notable nationwide sports law practitioner.
Young received a B.A. summa cum laude in Political Science and Jewish Studies from Tulane University in 1996 and a J.D. from Harvard Law School in 1999. After law school, he clerked for the Hon. Helen G. Berrigan, United States District Court for the Eastern District of Louisiana.