SAGECare: Creating a More Welcoming Space for LGBTQ+ Elders
By Vera Lukacs
SAGE is proud to announce the launch of SAGECare—a new training initiative for service providers led by a passionate and experienced team from SAGE. It offers cultural competency training to service providers who wish to join a more inclusive community for LGBTQ+ elders, as well as learn to welcome LGBTQ+ older adults with open arms.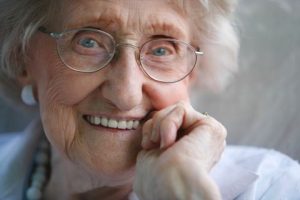 SAGECare goes above and beyond the usual method of diversity training. The program creates a space for service providers to expand, transform and elevate their understanding of the needs of LGBTQ+ elders. The training provided by SAGECare help staff and administrators learn how to comfortably engage with LGBTQ+ elders; how to become open minded and non-judgmental, and how to create LGBTQ+-inclusive programming. Once a person completes the training online or in-person, your agency will be awarded a SAGECare credential.
A SAGECare credential indicates that a provider has completed a training especially geared toward LGBTQ+ elders by SAGECare Leadership or Certified Trainers, using SAGE-certified curricula. Agencies that have earned a credential are listed on the SAGECare website and are able to use the SAGECare logo on advertising, websites and other platforms as specified by a Licensing Agreement. By presenting a SAGECare credential badge, you will demonstrate to your community that you have the background, skills, and knowledge to work with a diverse population. Please review these badges to ensure that a service provider is SAGECare credentialed.  
So, why invest in LGBTQ+ competency? "Because your mission is to serve people with the best care possible. SAGECare helps you serve your LGBTQ+ and other diverse clients even better. When your staff and agency become LGBTQ+ competent, you can communicate with your clients, residents and their families with even more compassion and depth — what's great for all community members is great for business." said Hilary Meyer, SAGECare Director.  
Have more questions? No problem. Contact SAGECare here or check out SAGECare's FAQ page. SAGECare has already trained over 10,000 providers, join them or find one today!  
Vera Lukacs is a digital media assistant at SAGE.