SAGE CEO Michael Adams Receives Burton Grebin Award for Innovation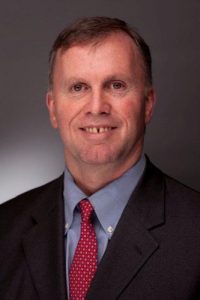 Today, SAGE CEO Michael Adams received The Burton Grebin, MD Award for Innovation from the Continuing Care Leadership Coalition (CCLC), for his personal commitment to the important issue of LGBTQ+ long term care.
The Burton Grebin, MD Award for Innovation was established in 2010 following the passing of Dr. Burton Grebin, a leader and innovator in pediatric long term care. In his honor, CCLC established this aware to be given to an individual who has been innovative in the field of long term care, and who embodies the dedication that Grebin brought to the long term care field.
SAGE is committed to innovative solutions to help LGBTQ+ elders age successfully. In May, SAGE launched SAGECare, its new cultural competence training program for care providers nationwide. Through SAGECare, providers across the country are trained to offer cutting-edge senior care to LGBTQ+ clients.
With its comprehensive set of educational offerings and credentials, SAGECare has established a new set of benchmarks in LGBTQ+ elder care, and has trained 11,477 providers to date. For more information, visit sageusa.care.
From the award ceremony:
"We are proud as members of CCLC to care for some of the most vulnerable and diverse populations in New York and the nation. We recognize Mr. Adams today as we continue to work to improve as skilled and culturally competent providers of care for all who see long term care from our organizations."