Prepare to Care: A Planning Guide for Caregivers in the LGBTQ+ Community
Source:
AARP Caregiving Resource Center
Topics:
Caregiving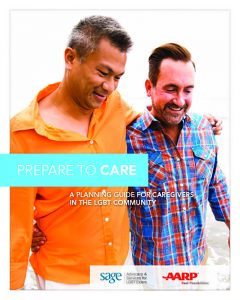 Caring for a spouse, partner, close friend, or family member is one of the most important roles you'll play. As our loved ones age it's likely a matter of when, not if, they will need our help. Nearly 44 million Americans—1 in 5 adults— are caregivers for a relative or friend over age 50. It may start with driving your loved one to get groceries or going to the doctor. Later, you may find yourself taking more time off from work, preparing meals, or handling bills.