Honoring Our History: Meet 10 Pioneers of the LGBTQ+ Movement
October is LGBTQ+ History Month, a national recognition of the LGBTQ+ community, their stories, and the brave advocates who contributed to the fight for LGBTQ+ rights. This year, SAGE celebrated all month long on our social media by highlighting 10 pioneers and their contributions to LGBTQ+ activism, art, entertainment, and more. We invite you to read their inspirational stories and join us in celebrating their incredible impact on the lives of LGBTQ+ folks of all generations. 
Brenda Howard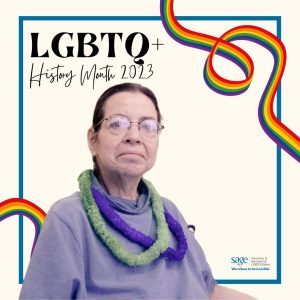 Brenda Howard was a bisexual activist and advocate for bisexual visibility. She was known to be friends with many involved in the Stonewall Uprising and created a month-long Stonewall anniversary rally in July of 1969. In addition to her ongoing activism for bisexual inclusion in the LGBTQ+ movement, Howard was one of the first organizers of the first Gay Pride Week and Christopher Street Liberation Day Parade, which would evolve into our modern-day New York City Pride March and Pride Month celebrations. These contributions to the queer community would earn Howard the title "Mother of Pride." 
Tracey "Africa" Norman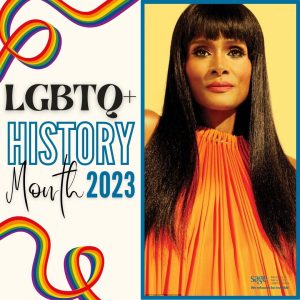 Strike a pose for Tracey "Africa" Norman! Tracey was the first Black trans model in the United States, known for her debut on a box of Clairol hair dye in the 1970s. Tracey saw early success as a model, and was even shot by the iconic Irving Penn for Italian Vogue. Her presence in the fashion industry signified a major milestone for transgender women everywhere as her star continued to rise. Tragically, when Tracey's transgender identity was outed, her career suffered significantly. However, today she is celebrated as a role model and inspiration for the queer community. and has been cited as an influence for trans icons such as Laverne Cox and Janet Mock. 
Bayard Rustin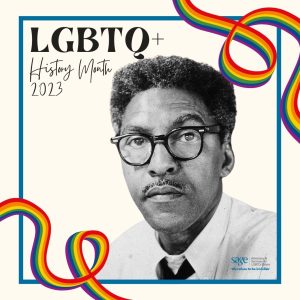 Bayard Rustin was a pivotal gay Black civil rights activist and leader in organizing the 1963 March on Washington. While his identity as a gay man led some within the movement to reject him, he was highly regarded by many, including Martin Luther King Jr., for being an effective and influential activist. In addition to being King's advisor, he led many protests from the 1940s through the 1960s and became affectionately known as "Mr. March on Washington." 
Gladys Bentley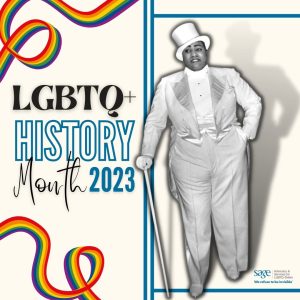 Meet Gladys Bentley, a blues singer and drag performer who rose to prominence in the 1920s and 1930s during the Harlem Renaissance. Bentley was known for her powerful voice, her passionate energy onstage, her piano prowess, and her signature black-and-white tuxedo and top hat. While she is not discussed nearly as much as other performers during the Harlem Renaissance, Bentley was undeniably beloved by audiences of all backgrounds for her sense of humor and memorable voice. She is one of the pioneers of drag performance in New York and the United States. 
Marsha P. Johnson & Sylvia Rivera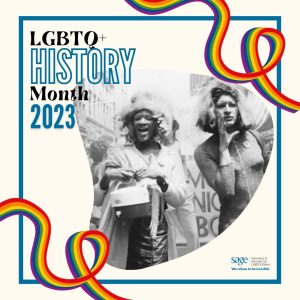 You may know Marsha P. Johnson and Sylvia Rivera as two of the leading activists involved in the Stonewall uprising of 1969, but did you know they also were deeply involved in the local LGBTQ+ community? Johnson and Rivera founded the STAR House (Street Transvestite Action Revolutionaries), a housing collective for transgender people which originally started in Greenwich Village before moving to the East Village. STAR House was a shelter and a community gathering space for transgender youth. It eventually evolved into an educational space as well, where Johnson and Rivera taught unhoused LGBTQ+ youth how to read and write. While the STAR House was dissembled in 1971, less than a year after its opening, its impact is immeasurable as the first transgender youth shelter in North America. 
Glenn Burke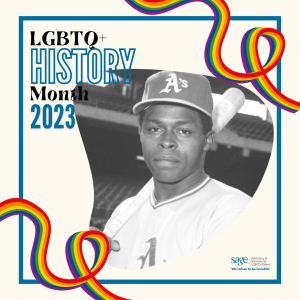 Glenn Burke paved the way for LGBTQ+ people in sports by being the first Major League Baseball player to come out as a gay man. The former Dodgers player was the first rookie to start in the World Series between 1976-1978 and is even considered to be the inventor of the high five after "slapping hands" with his teammate Dusty Baker on the field after Baker's 30th home run. It is rumored that Burke retired early in his career due to mistreatment around his sexuality. However, he didn't leave before sharing the public statement, "They can't ever say now that a gay man can't play in the majors, because I'm a gay man and I made it." 
Frida Kahlo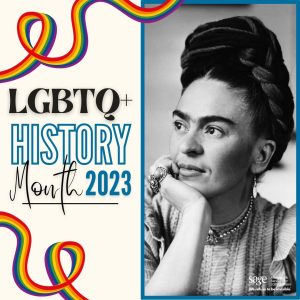 You may know her for her contributions to the global art world, but did you know Frida Kahlo was also bisexual? The Mexican painter is known particularly for her self-portraits, which addressed themes of gender, race, class, and post-colonialism. While she is celebrated worldwide for her lasting impact on the art world, her bisexuality is sometimes overlooked. However, her relationship with her sexuality often appeared in her work throughout her career and she is celebrated today as an inspiration to other queer artists.
Alan Turing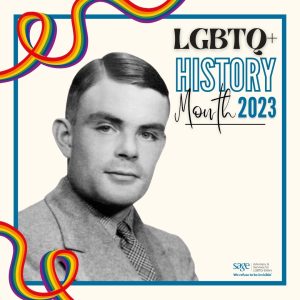 Alan Turing was a British mathematician and inventor of the "Turing machine," which served as a model for the modern-day computer. He is also credited with successfully breaking the German enigma code during World War II, a historic achievement that aided the Allies in winning the war. Turing was both the father of computer science and an openly gay man. Later in his life, he was arrested and punished for his sexual identity by the British government, and he tragically ended his life in 1954. Today, we honor his contributions to computer science, the LGBTQ+ movement, and the world. 
Willi Smith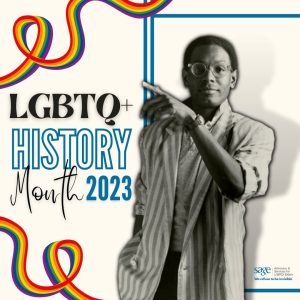 Finally, let's meet Willi Smith. Smith was an American fashion designer credited for his major contributions to streetwear and for bringing high fashion to the people in the 1980s. His brand "WilliWear" made streetwear a luxury and was one of the first brands to feature everyday styles and fabrics on the runway. In addition to being the most successful Black fashion designer of the time, Smith was also an openly gay man. He sadly passed away in 1987 from AIDS-related pneumonia, but his impact on streetwear changed the trajectory of the fashion industry forever. 
Here at SAGE, we celebrate the lives of LGBTQ+ pioneers all year long and honor their legacies by uplifting our incredible LGBTQ+ elders. Who else would you like to see featured on our social media? Email us at info@sageusa.org and let us know!