Exploring Chicago's Communities of Strength
The LGBTQ+ community has always known how to come together and take care of our own. That's why, in honor of National Honor Our Elders Day, we are bringing together Chicago's vast community of advocates, housing professionals, clinicians, and change-makers for our first-ever Regional Roundtable Discussion in Chicago, IL. Learn more about our incredible panelists!
CLINICAL PANEL 
May 11 | 1 to 3 pm CT
Sherrill Wayland, SAGE
Wayland is the Director of National Education Initiatives where she directs work of the National Resource Center on LGBTQ+ Aging (NRC), SAGE/HRC Foundation Long-term Care Equality Index and leads operations for SAGECare. Sherrill began work with SAGE at the local level in 2008, founding the SAGE Affiliate in St. Louis, MO, and became a certified trainer with SAGE in 2011. Prior to joining SAGE at the national level, she successfully led the merger of SAGE in St. Louis with the Missouri Statewide Equality Organization, PROMO Fund. Sherrill earned a Master of Social Work degree from the Brown School of Social Work, Washington University in St. Louis, and has over 25 years of professional experience in the fields of education, disability, and LGBTQ+ older adult advocacy.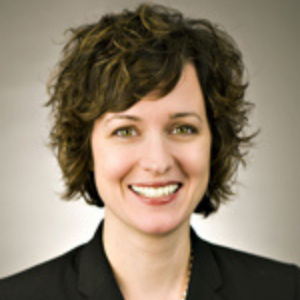 Aimee Delaney, Hinshaw & Culbertson LLP
Aimee is a partner at Hinshaw and Culbertson LLP with a practice focused on labor and employment law. She is a member of the firm's Management Committee and the last leader of the Labor and Employment Practice Group. She represents employers on all aspects of the employment relationship, spanning from hire through termination, including leave and disability considerations, discrimination and harassment, misclassification issues, employee misconduct, and other disciplinary matters. Aimee is also an adjunct professor at Loyola University School of Law where he teaches Employment Law and Employment Discrimination.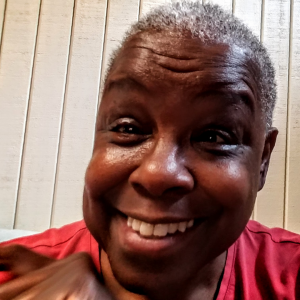 Phyllis Johnson
Phyliss retired from a rewarding career as a student advocate and Faculty Member at Columbia College Chicago in 2013. She has served as a co-peer lead for Affinity Community Services 60+ group, Trailblazers. She has also been a caregiver for her mother and wife.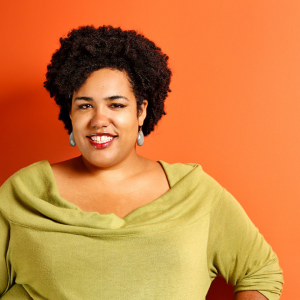 Jacqueline Boyd, One Roof Chicago
A passionate LGBTQ+ advocate with over 15 years of expertise in senior care, Jacqueline has built the country's premier LGBTQ+ centered care management company. The Care Plan's ground-breaking model of client-directed care provides advocacy, care navigation, and advance planning for successful aging experiences. Simultaneously, the company supplies training, strategic planning, and infrastructural support to nonprofits, businesses, and community groups across the US. At the helm of The Care Plan's leadership, Jacqueline has consulted with national and local organizations such as SAGE, Diverse Elders Coalition, and AIDS Foundation Chicago to enhance services offered to LGBTQ+ older adults. Jacqueline is a sought-after speaker and author providing business leadership through presentations at the American Society on Aging National Conference, Creating Change Conference, the Los Angeles County Older Adult Summit, and University of Chicago among others. She recently contributed a chapter to Transgender and Gender Nonconforming Health and Aging, available from Springer Publishing, and authored the guide Create Your Care Plan: An LGBTQ+ Person's Guide To Preparing For Medical Procedures. Currently, Jacqueline serves as the co-chair of One Roof Chicago an intergenerational LGBTQ+ focused housing project, is on the advisory council of Pride Action Tank. She is a co-founder of Project Fierce Chicago.
HOUSING PANEL 
May 13 | 1 to 3 pm CT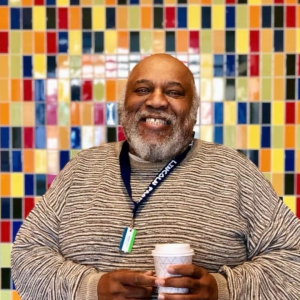 Don Bell
Don (he, him, his) identifies as a 71-year-old single, cisgender, profeminist, gay, or SGL man of African, Indigenous, and Scots-Irish roots. Don is a third-generation native-born Chicagoan, Southsider, and lifelong White Sox fan. He is a retired professional in Higher Education Administration/Student Affairs; certified in HIV/AIDS counseling, health education, and outreach; and IDCFS Social Worker. Now at the end of a long hiatus, he plans to re-enter the work field in the area of Diversity, Equity, and Inclusion. He has become a recognized resource in the area of aging, in general, and LGBTQ++ aging in particular. He often presents on those and related intersectional social justice issues.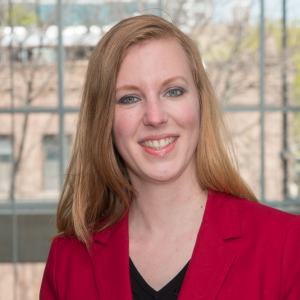 Britta Larson, Center on Halsted
Britta is the Senior Services Director at Center on Halsted, the Midwest's most comprehensive community center for the Lesbian, Gay, Bisexual, Transgender, and Queer (LGBTQ+) community.  She is responsible for overseeing the older adult programs at Center on Halsted and the provision of case management services provided to the residents of Town Hall Apartments, Chicago's first LGBTQ+-friendly senior housing. Prior to coming to Center on Halsted Britta worked at a senior living community in the areas of social services and marketing.  She is a Licensed Nursing Home Administrator and holds a Master's degree in Nonprofit Management from North Park University.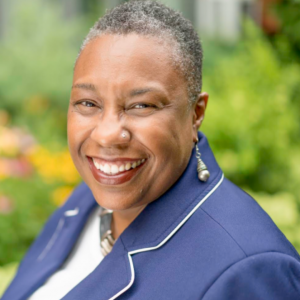 Kim L. Hunt, Pride Action Tank
Kim is a lifelong learner who continues to hone her skills in organizational leadership, advocacy for Black and LGBTQ+ people, and storytelling. Kim is the executive director of the Pride Action Tank (PAT), a project of AIDS  Foundation Chicago, where she also serves as the Senior Director of Policy & Advocacy Operations. She is the receipt of numerous honors and awards and serves on multiple boards and advisory councils. She is a facilitator for the Aspen Young Leaders Fellowship program and is also a founding co-host of OUTSpoken LGBTQ+ Storytelling, a monthly show in the Lakeview neighborhood of Chicago.
Photo cred Rebecca Parrish Interchange Productions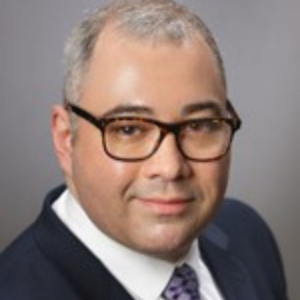 David Alfini, Hinshaw & Culbertson LLP
David is a partner at Hinshaw & Culbertson, LLP and helps lead the firm's Aging Services practice group. David is licensed in both Illinois and Indiana. He focuses his practice on representing clients in litigated matters as well as risk management counseling. In addition to his practice, David is active in LGBTQ+ advocacy. He is also the co-chair of the firm's LGBTQ+ Affinity Group, co-chair of the firm's national associate wide mentoring program, and the Chair of the Chicago Programming Board of StartOut. David is also proud to be on the board of One Roof Chicago,  an initiative created to build an LGBTQ+ centered intergenerational community for older adults and young people most in need of affirming housing, meaningful connection, and career development.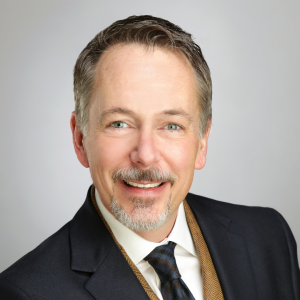 Mike Jacobs, National Equity Fund
Mike is a senior vice president and head of the originations group overseeing the acquisition of Low Income Housing Tax Credit properties throughout the United States. Jacobs' acute sense of investment viability and long-term business perspective, along with his talent for collaboration helps maintain NEF's competitive edge over other syndicators. Mike has more than 25 years of experience in the affordable housing industry most recently serving as vice president at The Alliant Company for a brief time. Prior to that, he was the Midwest region vice president of acquisitions for NEF where he worked for more than 11 years before returning in mid-2012. He was director of property and asset management at Heartland Housing in Chicago from 1994-1999 and before that acted as policy liaison for the Ann Arbor Historic District Commission in Michigan.
MODERATOR: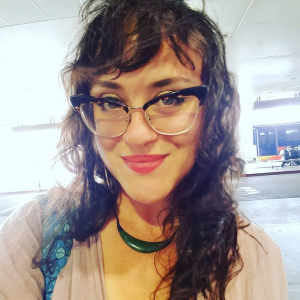 Sydney Kopp-Richardson, SAGE
Sydney is the Director of SAGE's National LGBTQ+ Elder Housing Initiative, working to reshape the housing landscape nationally and increase the availability of safer LGBTQ+ elder housing through policy advocacy, research, and housing development. Previously, Sydney worked in Chicago, Los Angeles, and New York City in direct service, organizing and advocacy, and policy analysis around affordable housing development. Through an anti-racist framework, Sydney centers the needs of LGBTQ+ communities, people involved in the justice system, people living with mental health challenges, and others living in the margins. Sydney has developed anti-violence curriculum and policy recommendations for LGBTQ+ communities and infuses this into her work in housing development and sexual violence prevention in New York City nightlife venues. Sydney brings a reverence for the expertise and legacies of LGBTQ+ elders in the formation of policies and programming developed to serve them in the fight for collective liberation, and she brings this to SAGE's national housing initiative.