SAGE's record-breaking media coverage during Pride 2019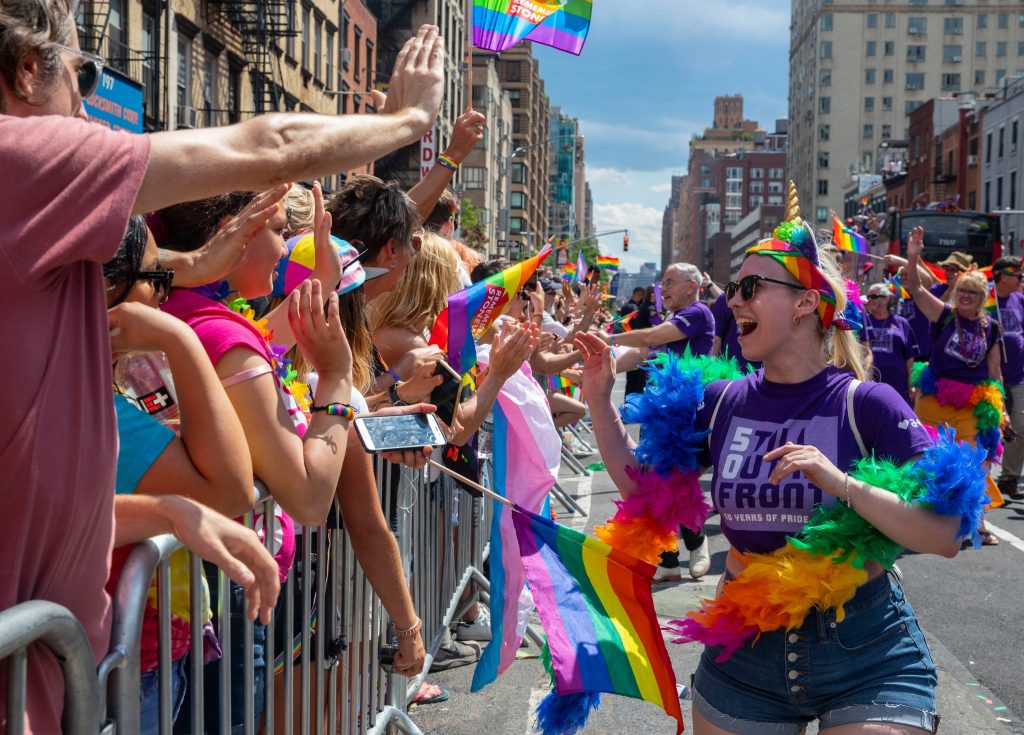 We knew Pride 2019 was going to be special, but the reality just blew us away. This year's Pride represented, of course, the annual tradition of NYC-based LGBTQ+ elders riding a double-decker bus and waving to the masses at the last-Sunday-in-June march. But this year, Pride also commemorated the 50th anniversary of the Stonewall uprising, when a group of young LGBTQ+ people stood up to the police and said they'd had enough of being assaulted, arrested, and humiliated just for being themselves. On top of that, it was WorldPride, which took place for the first time in the United States.
This triptych of events conspired to create the biggest Pride on record in NYC at an estimated 5 million attendees. It also led to, appropriately enough, a bonanza of media coverage of LGBTQ+ elders. This coverage outpaced anything our organization has seen in its 40-plus-year history. SAGE was everywhere during Pride, appropriately elevating our community's pioneers to the central place where they belong.
SAGE in NYC
SAGE's Pride month kicked off in a major way, with a shout-out to SAGE from none other than Prince Harry and Meghan Markle from the official Sussex Royal Instagram account. So far, the post has received half a million Likes and more than 10,000 comments. Read about it at People.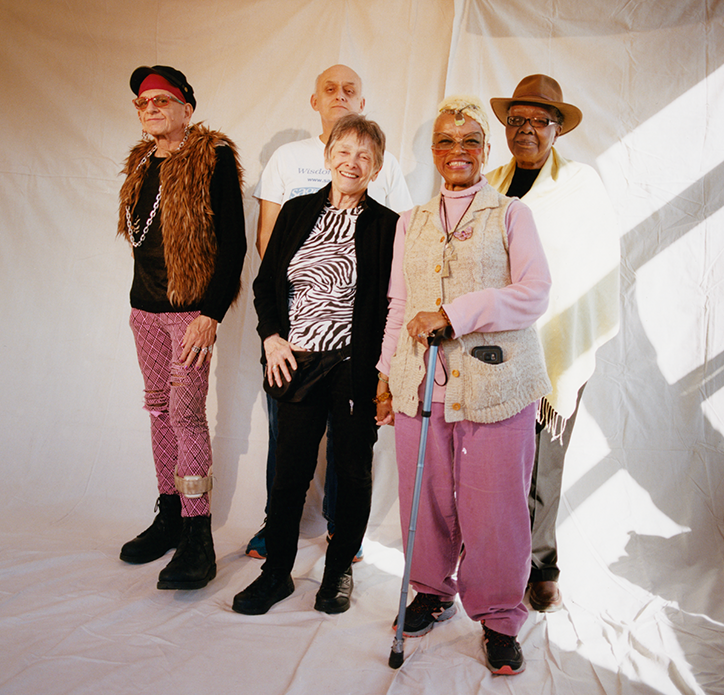 i_D Magazine, a British brand that's affiliated with Vice Media, published an in-depth piece on SAGE and five of our members. The piece includes interviews, photos, and a fantastic video.
SAGE was prominently featured in ABC-7 NYC's Pride Special. Centers director Steve Wilkinson and a handful of amazing SAGE elders describe what SAGE is and how we help older LGBTQ+ people. The segment depicts a day in the life of NYC's Edie Windsor SAGE Center, its activities, and its dinner service. The special also features interviews with two Stonewall survivors who describe that night. A bonus digital cut shows even more SAGE NYC footage.
Bloomberg News created a compelling story that goes even further in-depth about SAGE's services, featuring SAGErs Barbara Rosen and Donna Sue Johnson.
Queerty named SAGE its nonprofit partner for its Pride 50 party. Eight SAGE elders got to walk the red carpet escorted by one of the Queerty Pride 50 youngers. SAGE received a shout-out from the stage from honoree John Cameron Mitchell, who escorted SAGEr and drag legend Ruby Rims.
Mashable created a very moving video featuring SAGE CEO Michael Adams and SAGE participants Barbara Police and Alston Green talking about how the AIDS epidemic took so many Stonewall survivors, along with their firsthand stories of the historic riots.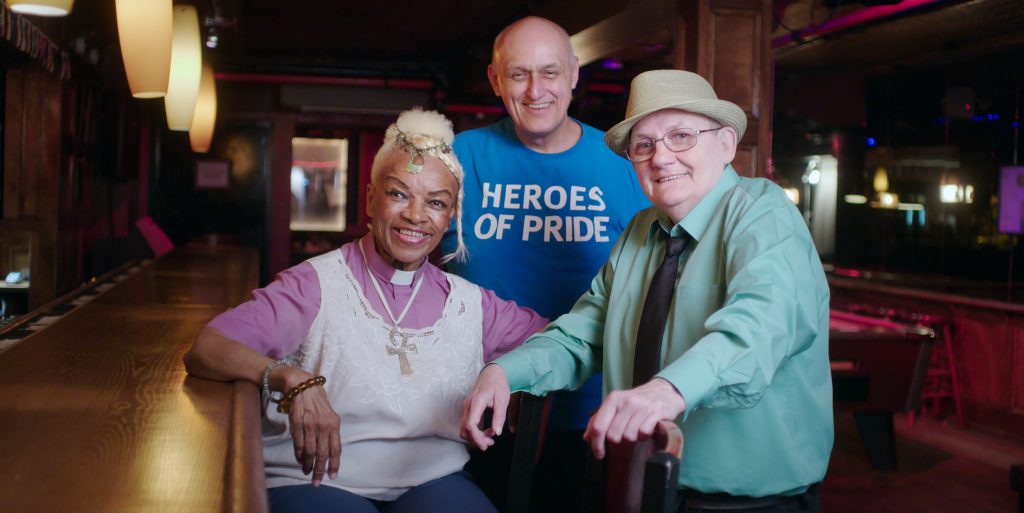 Stonewall Stories 
We also partnered with Mashable to syndicate SAGE's four-part Stonewall video series throughout June. The videos feature three SAGE members—Reverend Magora Kennedy, Jay Toole, and Joe Negrelli—reflecting on their firsthand experiences at Stonewall that night 50 years ago; the fourth is a compilation of their stories.
SAGE was onstage at the WorldPride Opening Ceremony Concert at Barclays Center in Brooklyn on June 26, 2019; we were honored to be named one of the beneficiaries of the event. Whoopi Goldberg led the crowd in chanting our slogan, "We refuse to be invisible," before introducing SAGE participant Lujira Cooper, who spoke about how SAGE has helped her pursue her dreams.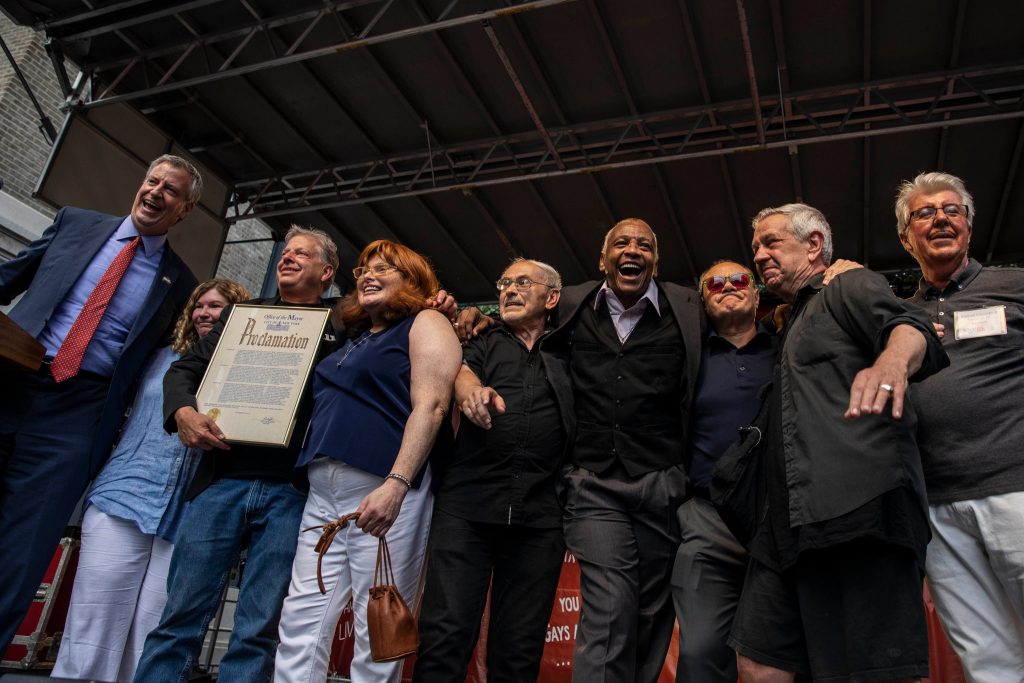 We were also onstage at the Pride Rally on Friday, June 28, when New York's mayor issued a proclamation that June 30 will forever be known as Stonewall Day. "Marvel Comics has nothing on these heroes," said Mayor Bill de Blasio, next to a handful of SAGE Stonewall veterans.
More Than Pride
But coverage of SAGE wasn't limited to Stonewall or New York. Indeed, SAGE's media outreach during Pride led to multiple pieces about various issues relevant to the LGBTQ+ elder community. We connected the New York Times with our SAGE affiliate in Palm Springs, California. Candice Nichols, the director of the LGBTQ+ Community Center of the Desert there, was interviewed, as were two older lesbians and members of this community's "chosen family."
CNN created a robust multimedia news story featuring SAGE participants Donna Due Johnson, Marie Spivey, and Guy Aiossa. The piece features video and photos of the participants and their lives, the soon-to-open Ingersoll Senior Residences in Brooklyn, and an interview with SAGE CEO Michael Adams.
This piece from Next Avenue also concerns housing, and in particular, the affordable LGBTQ+-welcoming housing SAGE is building in NYC, Ingersoll Senior Residences. This Forbes piece touches on issues related to loneliness, healthcare, and retirement among older LGBTQ+ people.
Kaiser Health News syndicated an article about caregiving that featured SAGE's Hilary Meyer. It appeared in the Washington Post and Chicago Tribune, among other spots.
Extended Reach
Yes, we appeared in nearly every marquee publication you can name—including the New York Times, CNN, the Associated Press, NBC Nightly News and the Washington Post—but stories of SAGE's elders also appeared in more younger-skewing online publications such as Teen Vogue and Them, reinforcing our strategic goal of creating intergenerational connections.
Neither was our coverage limited by geography. We appeared in several foreign publications, including the so-called Spanish-language Associated Press, Efe, which profiled SAGE Center Bronx, its manager Jose Collazo, and its participants. Germany's top newspaper, Der Speigel, interviewed SAGErs Joe Negrelli and Barbara Police.
Further, we received "you should donate" shout-outs from Oprah magazine and Shondaland. (Please do donate!)
Listening to Our Elders
If you're more about listening than reading or watching videos, here you go:
NYC SAGE participant and volunteer Paulette Thomas-Martin was featured on the WNYC podcast "The Stakes" in episode called "We're Here. We're Fluid. Get Used To It." At about 18:50 in the show, Paulette hears from a young person about what it means to be gender fluid and shares her own history of decades of pretending to be straight.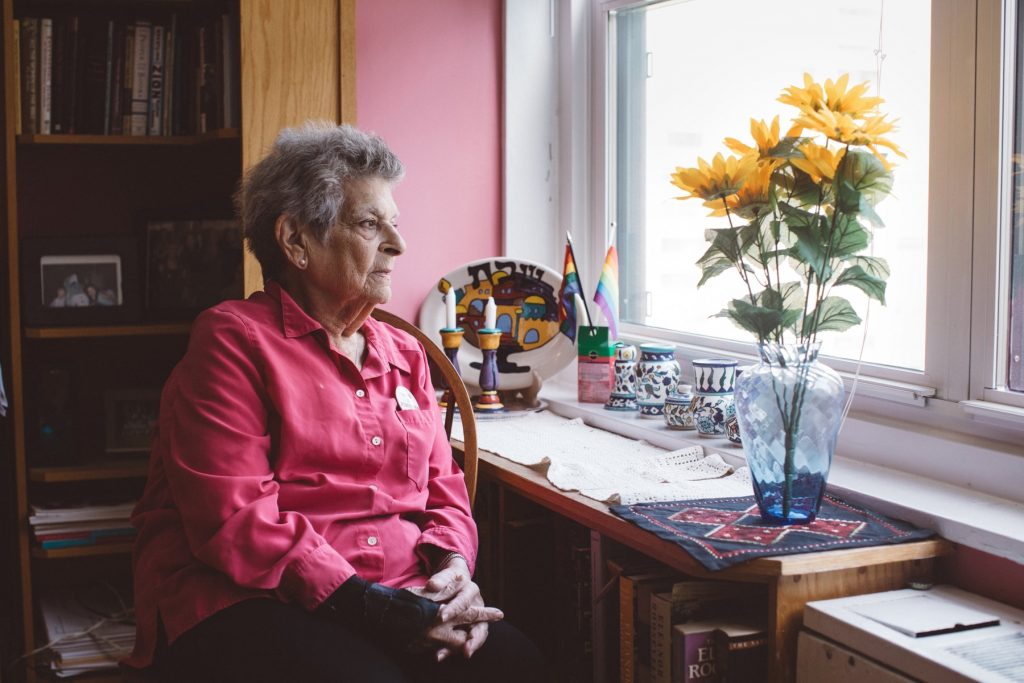 We also worked with 1010WINS to tell the story of two SAGErs Sandy Warshaw and Ruby Rims. Their stories of coming out and finding peace are touching. Sandy also shared her late-in-life coming-out story with the Washington Post.
Rounding out LGBTQ+ elder stories of the listening variety, SAGE partnered with StoryCorps on Stonewall OutLoud, a project that seeks to capture the stories of LGBTQ+ older people. One memorable tale concerns Mother Bryant, who in the 1950s told now-82-year-old Alexei Romanoff about what it was like to be out in the 1890s. He inspired Romanoff to come out and never closet himself again.
Partners in Pride
June brought partnerships with several corporate interests. One special output of our collaboration with Airbnb was this gorgeous video of intergenerational conversations featuring several SAGErs.
Additionally, our corporate partner Jet created a series of videos with SAGErs Marsha Stone and Alston Green telling their stories of life in the Stonewall era. Both describe this time in our community's history as "electric."
Even More
Final bonus link is to this terrific in-depth profile of SAGE member and Stonewall veteran Jay Toole in The Nation.
Feel free to peruse all of SAGE in the News for even more coverage. Special thanks to the team at M Booth for their hard work in helping with media outreach!