Increasing LGBT Cultural Competence
Publish date:
November 2018
Source:
SAGE
Topics:
Cultural Competency
,
Housing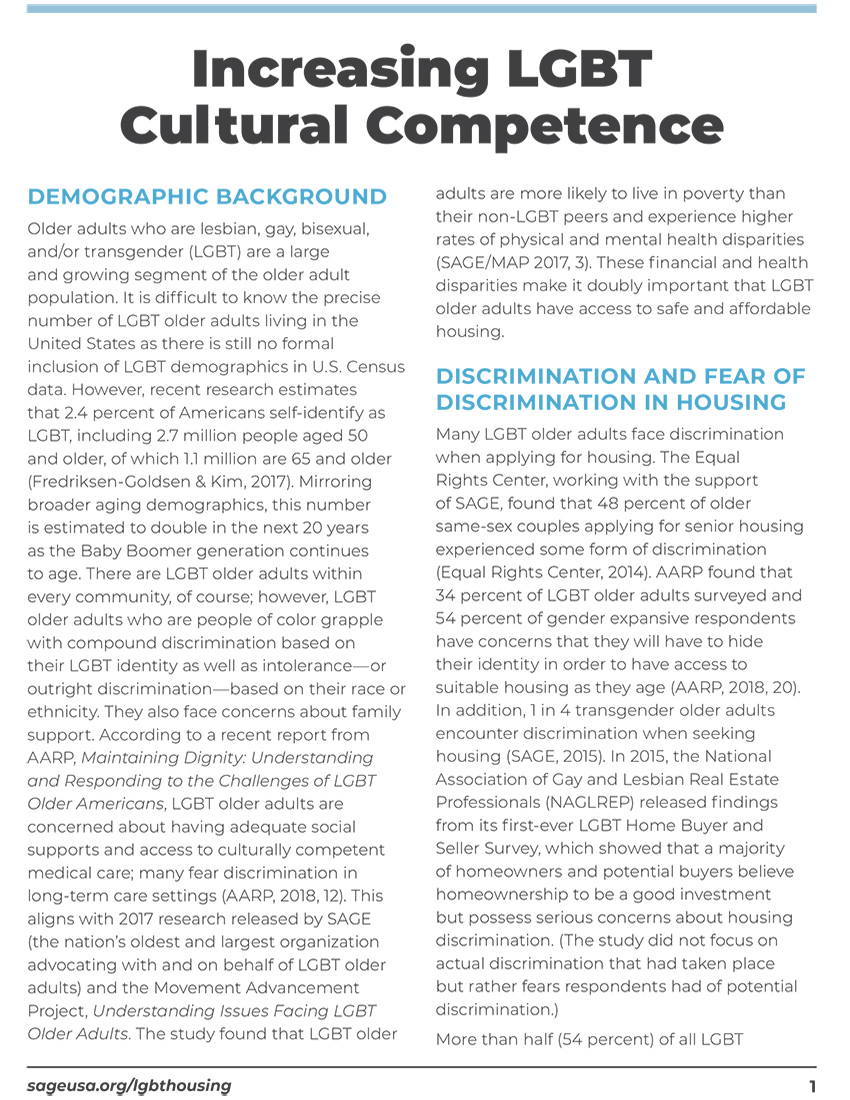 Older adults who are lesbian, gay, bisexual, and/or transgender (LGBT) are a large and growing segment of the older adult population. There are no federal housing protections based on sexual identity and gender identity, and many LGBT older adults face discrimination when applying for housing.
Download the PDF for more information.