PBS Takes a Look at the Most Intimate of Transformations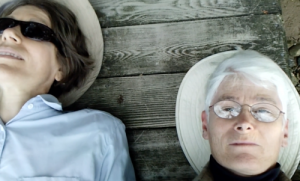 On Monday, October 10, PBS will premiere From This Day Forward, a moving story by filmmaker Sharon Shattuck that documents her father's transition from male to female. In the film, Shattuck reflects on her family history and its ability to change, adapt and survive.
Viewers can join in on social media with #FromThisDayForwardPBS following the program for a discussion with the filmmaker and producer. SAGE and Family Equality Council will join the conversation with additional context and resources.
Transgender people face discrimination and uncertainty on a daily basis in housing, healthcare and at work. According to SAGE's Out and Visible report, 65% of transgender older people surveyed fear they will be denied medical treatment as they age. When searching for housing, 1 in 4 transgender older people reports discrimination on the basis of their gender identity, and 1 in 3 transgender older people fear they will not have the same employment opportunities if they identify openly at work.
This fall, From This Day Forward will be available to communities, organizations and campuses across the nation. For a list of upcoming screenings or to host a screening of your own, visit fromthisdayforwardfilm.com. Check your local listings at pbs.org, and thanks to POV for sharing this important film!
Do you think #TransIsBeautiful? See what happens when trans people of all ages come together.