Older and Bolder: Starting a second or third chapter? Think big!
The 2016 theme of Older Americans Month is "Blaze a Trail" and we can't imagine a better way to celebrate then honoring the achievements of our LGBTQ+ elders. Stay tuned for a series of blog posts on SAGE's trailblazers throughout the month and follow the conversation at #OAM.
We're taught that most people spend their retirement years baking cookies, tinkering in the garage, and playing dominoes. But a new generation of LGBTQ+ older people is thinking bigger and bolder. Fueled by increasing life expectancy many are now calling a "longevity bonus," they are creating new narratives about what it means to be "SAGE age."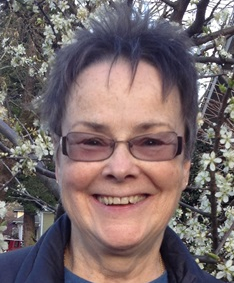 BRENDA CULHANE is passionate about her pursuits. She's a 75-year-old lesbian activist and SAGE constituent living in Portland, Oregon. Brenda plays a powerful role on a local housing committee in Portland and advocates for LGBTQ+ needs in assisted and independent living communities. She notes that "We've all had friends who have had to go into [these facilities] and do not feel safe coming out in that environment. It's so sad."
Brenda's work doesn't stop there, though—she also speaks about LGBTQ+ issues at civic events and local colleges. Students often want to know how and when Brenda came out, and what her parents thought. She responds with patience and honesty, and values the chance to turn her own life experience into a teachable moment.
Advocacy has also defined 68-year-old BRUCE WILLIAMS' second chapter. His life changed dramatically in 2006 when he was fired from his longtime role as the executive director of a retirement community in Texas. Looking back, Bruce believes he was terminated because of his sexuality. It was a terrible blow, but he still remembers the work fondly. "I had the luxury of watching people go through the last third of their lives," he recalls. "I saw commonalities and individualities, and the choices they made. Some were good, some were bad, some were frighteningly ugly."
When Bruce relocated with his partner to South Florida in 2013, he began volunteering at the Pride Center at Equality Park. Given his background, he gravitated toward the issue of long-term care and reached out to local providers to find out which ones were LGBTQ+ friendly. After a rocky start and a lot of rejection, he hosted a small LGBTQ+ community health fair. Fast forward to 2015, and Bruce is now preparing for his sixth event as the Pride Center's Senior Services Coordinator. He remarks that the Pride Center "wanted me to come to work as a gay man—that was the first time in 65 years that had happened!" He's thrilled to be making an impact with his work, and has plans to do more. "No one's written a guidebook for getting old—I think I'll do that!"
Retirement has put the spotlight on DORRELL CLARK'S creative side—literally! This 63-year old lesbian retired from a job as a subway train operator in 2011 and began volunteering at the Bronx Academy of Arts & Dance. "I am not an artist," Dorrell says, "I'm a technical person. So to be in the same space as these creative souls was awesome!" She dove into new artistic pursuits, first taking the stage in a gender- bending role as a young gay man struggling to make peace with a homophobic brother. Later, some of her life stories were transformed into a dance performance by local artist Jessica Danser. What's it like for Dorrell to fulfill a lifelong dream of creativity? "There are no words," she says. "Seeing my work onstage, I had tears in my eyes."
Connect with SAGE on social media with #OAM16 and follow the SAGE blog this and every month for inspiring stories of our LGBTQ+ elders.