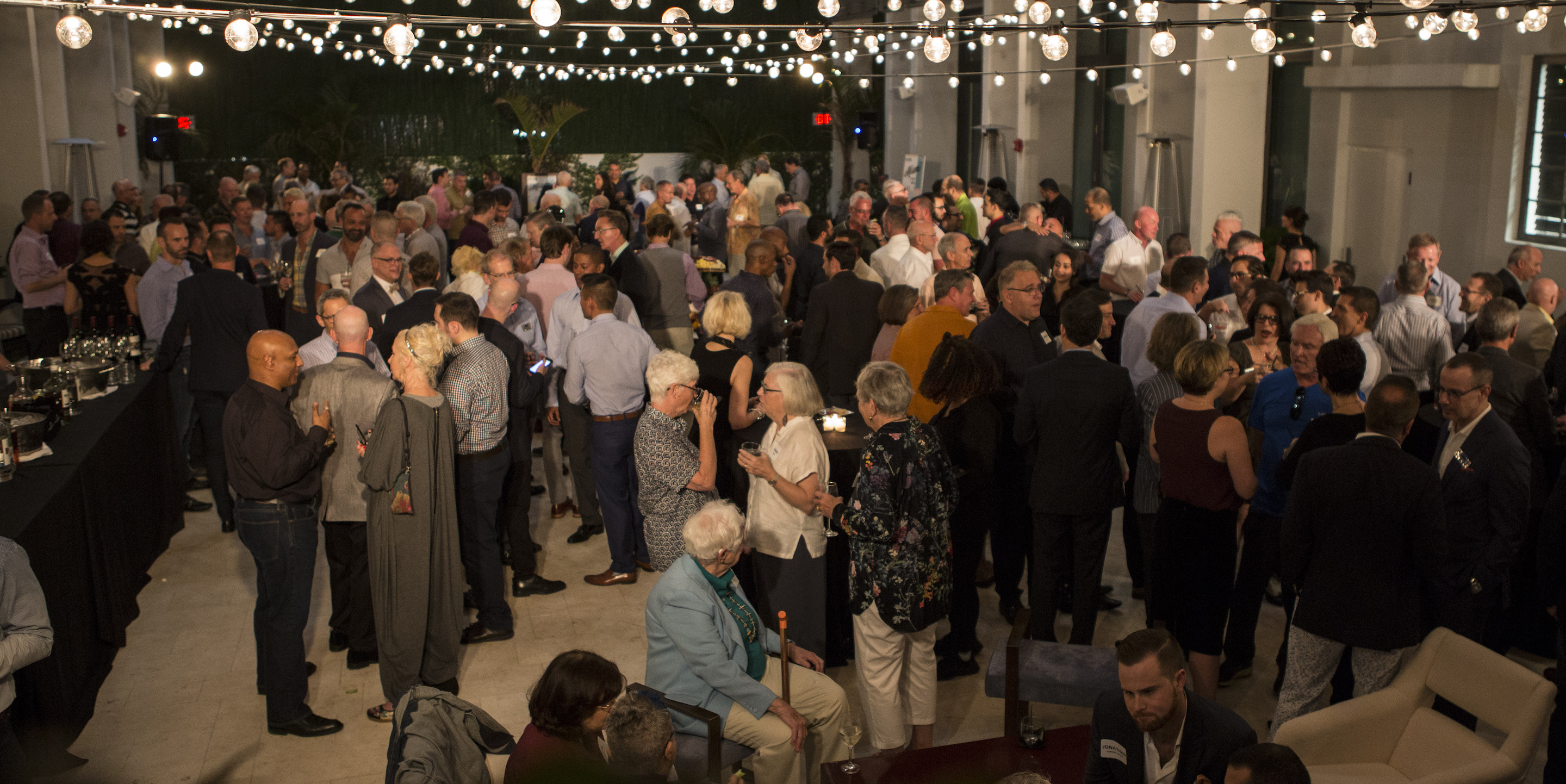 Toast SAGE's work with and on behalf of LGBT elders
EVENT DETAILS
Join us for drinks and hors-d'oeuvres with SAGE supporters in Miami to celebrate our community's trailblazers as well as honor Raquel Matas and Carla Lupi. At the reception, SAGE CEO Michael Adams will share updates from our work in South Florida and the rest of the country. Your attendance furthers SAGE's work, assuring that our LGBT pioneers can continue to thrive.
ABOUT RAQUEL AND CARLA
A family for more than 30 years, these women provided a role model for others by being both out and successful within the power structure—Raquel in the legal profession and Carla as an MD specializing in obstetrics and gynecology—while at the same time raising a daughter (at a time when it was far more unusual for a same-gender couple) and supporting with time and resources numerous LGBT organizations, both nationally and locally. These women are truly SAGE pioneers.
Read more about Raquel Matas »
Read more about Carla Lupi, MD »
SPONSORSHIP OPPORTUNITY
In the current political climate, LGBT older Americans are at risk of losing some of their hard-fought rights. As the leading organization advocating with and providing services to LGBT older adults, SAGE stands proudly with our LGBT pioneers—the people who have been fighting for decades for their right to live with dignity and respect. The proceeds of SAGE & Friends Miami are essential to SAGE's ability to meet the increasing demand for services and advocacy for LGBT older adults. Purchase sponsorships for SAGE & Friends Miami.
For more information about sponsorships, email Kevin Stec or call 212-741-2247 x235.
TITANIUM SPONSORS
James G. Pepper Charitable Fund at Our Fund
Larry Hyer
Roger Thomson & Jim Tyrrell
Drew Werner & Shai Tertner
Belvedere Vodka
PLATINUM SPONSORS
Colgate Darden
Liebe & Seth Gadinsky
Don Hayden & Brian Thompson
Jonathan & Mark Kravitz
Herman Rodriguez
Jayne Baron Sherman & Deby Zum
GOLD SPONSORS
Scott Bennett
Jerry Chasen & Mark Kirby
Scott Dansky & John Dawson
Ellen Leesfield & Pam Perry
Robert Ross & Robert Dover
Mickey Rolfe & Bruce Tracy
Elizabeth Schwartz & Lydia Martin
Elliott Sernel & Larry Falconio
SILVER SPONSORS
Mario Arnez & Richard Shannon
David Cole & Dan Topp
Comprehensive Money Management
John Cucci & Gene Martinez
Cheryl Little & Maggie Buch
Miami-Dade Gay & Lesbian Chamber of Commerce
Alix Richie & Marty Davis
Gloria Romero Roses & Tom Roses
Shutts & Bowen
BRONZE SPONSORS
Rene Ruiz Collection
Frank Stark
SAGE & FRIENDS MIAMI HOST COMMITTEE (IN FORMATION)
Steve Adkins & Diego Goncalves
Cristian Arango & Brad Rosenblatt
Jonathan Barrio & Candelario Saldana
Amy Bloom & Maria Hernandez
Jerry Chasen & Mark Kirby
Russell Corbett & Christopher Brandon
Dennis Edwards & Mark Steinberg
Craig Goldstein
Miami Beach Commissioner Michael Gongora
Bill Hahne
Lynne Harkless
Don Hayden & Brian Thompson
Lawrence Hyer
Dr. Richard F. Jacobs
David Leeds & Peter Casey
Ellen Leesfield & Pam Perry
Cheryl Little & Maggie Buch
Boris Moreno
Mark Nedlin & Marc Lamb
Bill Neubauer & Jae Camino
Renan Rangel
Lynare Robbins & Carmen Suero
Robert Ross
Elizabeth Schwartz & Lydia Martin
Robin Schwartz & Wendy Silva
Craig Smith & Rafael Rodriguez
Laura Steckler & Jennifer Parrado
Roger Thomson & Jim Tyrrell
Drew Werner & Shai Tertner
Keith Jacobson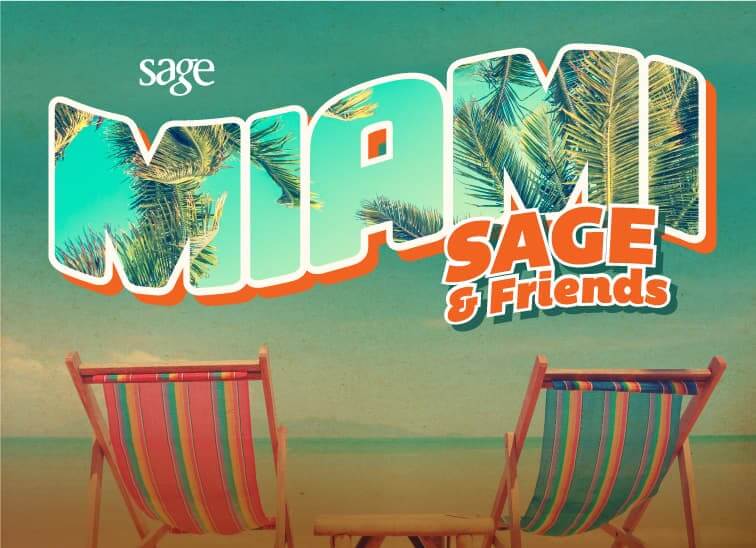 February 9, 2019
7pm to 9pm
The Betsy Hotel
1440 Ocean Drive, Miami Beach, FL
The Betsy offers valet parking;
public parking is available nearby.
Guests are encouraged to take
Uber or Lyft.