George Takei: Actor, Activist, Influencer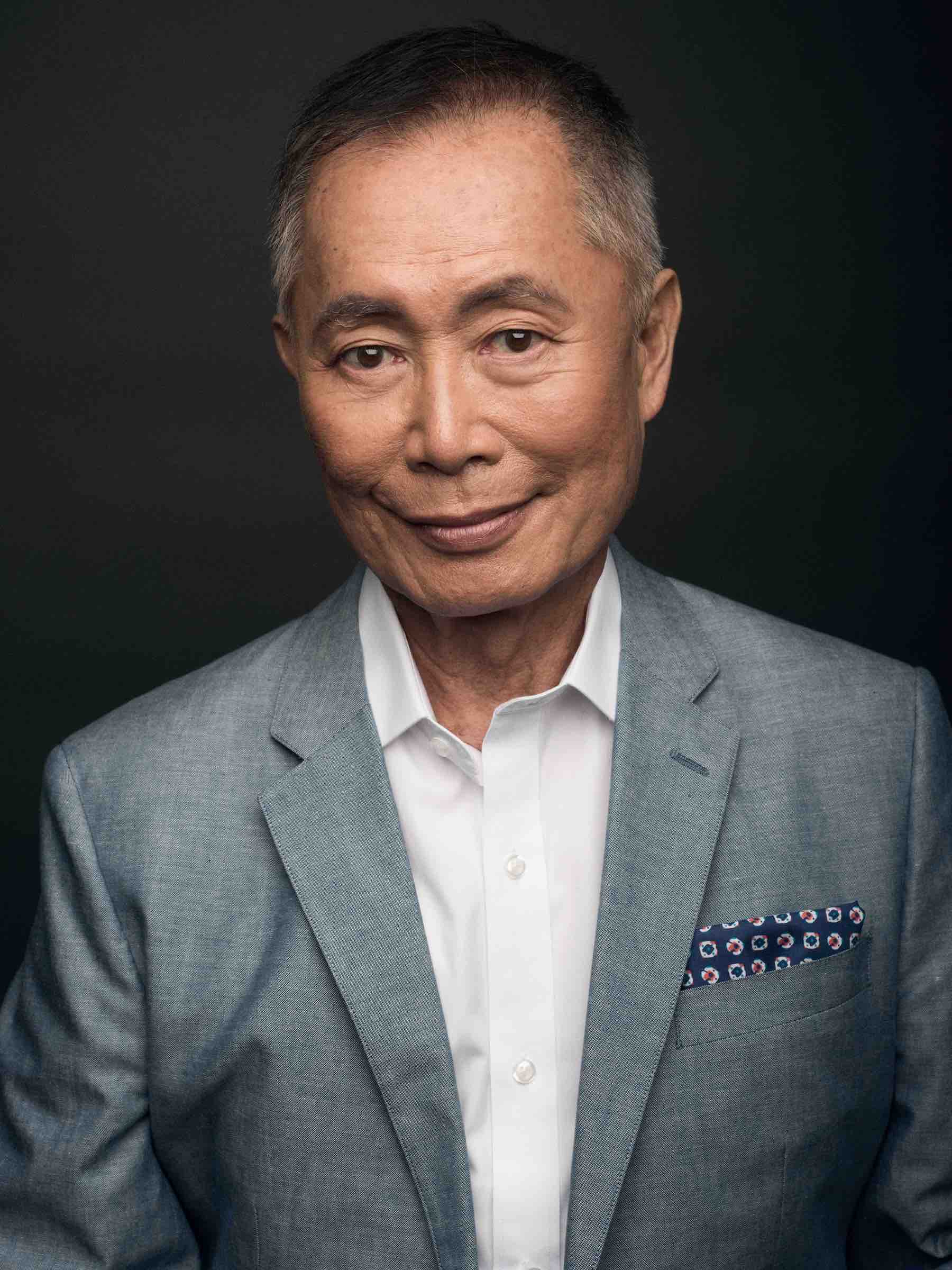 Those who say there are no second acts in American life don't know George Takei. For the young boy who spent his childhood in two American concentration camps for persons of Japanese ancestry, life has offered not just a second act, but a third, fourth and fifth—with many, one hopes, still to come.
His unique journey through pop culture and politics has made him not just a witness, but a prime mover during some of the most critical moments in our history. As a result, through the lens of his life, we are able to experience the incredible changes of 20th and 21st century America, eight decades during which our nation rose to global power; went to the moon and beyond; embraced civil rights for people of all cultures; adopted new definitions of love, marriage and the family; allowed diversity to blossom and inclusion to become the norm; and unleashed disruptive technologies that connect us all and democratize our ability to connect, communicate and create.
With an acting career spanning six decades, George Takei is known around the world for his founding role in the acclaimed television series Star Trek, in which he played Hikaru Sulu, helmsman of the Starship Enterprise. But Takei's story goes where few stories have gone before. From a childhood spent with his family wrongfully imprisoned in Japanese American internment camps during World War II to becoming one of the country's leading figures in the fight for social justice, LGBTQ+ rights and marriage equality, Takei remains a powerful voice on issues ranging from politics to pop culture.
Mashable.com named Takei the No. 1 most influential person on Facebook, currently with 10.4 million likes and 2.8 million followers on Twitter.
Takei hosts the AARP-produced YouTube series Takei's Take and is the subject of To Be Takei, a Jennifer M. Kroot documentary on his life and career. Takei's Take is a YouTube series where Takei explores the world of technology, trends, current events and pop culture. On his own YouTube channel, Takei and his husband Brad bring viewers into their personal life in the "heightened reality" web series, It Takeis Two.
Takei made his Broadway debut in the musical Allegiance, which ran in New York in 2015 and 2016. The musical, inspired by Takei's true-life experience, held its Los Angeles premiere in 2018 as a co-production between East West Players and the Japanese American Cultural & Community Center.
In 2017, Takei returned to the New York stage, starring in a revival of Stephen Sondheim's Pacific Overtures, directed by John Doyle at Classic Stage Company.
Takei's on-camera television credits include guest appearances on Lost Girl, The Neighbors, Hawaii Five-0, The New Normal, Supah Ninjas, Malcolm in the Middle, Scrubs, Miami Vice, MacGyver, The Six Million Dollar Man, Mission: Impossible, My Three Sons, Voyage to the Bottom of the Sea and The Twilight Zone. He has appeared on The Big Bang Theory, Psych, 3rd Rock from the Sun, and Will & Grace.
Adding to his resume, Takei has provided narration on many projects, including the PBS series The National Parks: America's Best Idea; the Peabody Award–winning radio documentary Crossing East, centered on the history of Asian American immigration to the United States; and Star Trek IV: The Voyage Home (cassette), which garnered Takei a Grammy Award nomination for Best Spoken Word Album.
Takei has brought his voiceover talent to hundreds of characters in film, television, video games and commercials, including Kubo and The Two Strings, Mulan, Mulan II, Batman Beyond: The Movie, and Free Birds. He has voiced characters for numerous animated series including The Simpsons, Transformers: Animated, Kim Possible, Futurama, Avatar: The Last Airbender, Spider-Man, The Smurfs and George Lucas's Star Wars: The Clone Wars.
Takei is also an accomplished author, having co-written the science fiction novel Mirror Friend, Mirror Foe with Robert Asprin, and published his autobiography To the Stars. Takei also authored Lions and Tigers and Bears: The Internet Strikes Back and Oh Myyy! There Goes the Internet, released in paperback and e-Book in 2012; the latter ranked #10 on The New York Times e-Book nonfiction list.
The openly gay Takei has long been a passionate advocate for social justice, an outspoken supporter of human right issues and a community activist. He has served as the spokesperson for the Human Rights Campaign's Coming Out Project and was Cultural Affairs Chairman of the Japanese American Citizens League. He is also chairman emeritus and a trustee of the Japanese American National Museum in Los Angeles. He was appointed to the Japan-US Friendship Commission by former President Clinton and the government of Japan awarded Takei the Order of the Rising Sun, Gold Rays with Rosette, for his contribution to US-Japanese relations. The decoration was conferred by His Majesty, Emperor Akihito, at the Imperial Palace in Tokyo.
Takei lives in Los Angeles with his husband Brad Takei.