How to build your vision and get the money you need
The interactive timeline below summarizes our insights and step-by-step journey in building our two LGBTQ+-friendly housing developments: Crotona Pride House in the Bronx and Stonewall House in Brooklyn.
For greater detail and to learn how to begin the process of LGBTQ+ affirming housing development in your community, download our case study.
Our Successes and Challenges to Developing LGBTQ+ Inclusive Affordable Housing

In 2014, SAGE began actively exploring an LGBTQ+-welcoming elder housing model. SAGE collaborated with developers, BFC Partners and HELP USA to create New York State's two first LGBTQ+-welcoming elder housing developments: Stonewall House in Brooklyn and Crotona Pride House in the Bronx.

Throughout this development process, SAGE experienced various successes and challenges resulting in insights about the development process.
Invest In On-Site Services
LGBTQ+ culturally responsive services help residents maintain housing stability and support healthy aging. These services can also serve as distinguishing features of housing centers.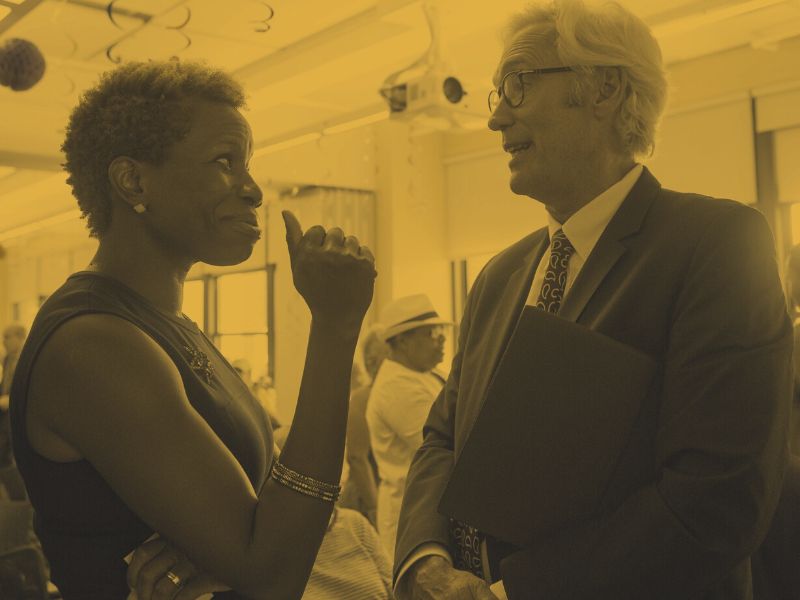 Mission Aligned Partnerships
Project success relies on long-term collaboration and trust amongst all partners. Partners should be selected in accordance with the mission, community need, and commitment.
Outreach to Potential Tenants
To ensure reach and inclusion, begin targeted outreach to potential residents early. SAGE engaged in rigorous in-person event outreach, as well as through community partners, digital media and more.
Understand The Lease-Up Process
Local systems and protocols for affordable housing can limit access to LGBTQ+ elders and impact the goal of ensuring housing for the LGBTQ+ elder community.
Creative and Adaptive Funding is Key
Unanticipated gaps in funding are probable throughout the development process. All partners must display creativity and adaptability in funding strategy.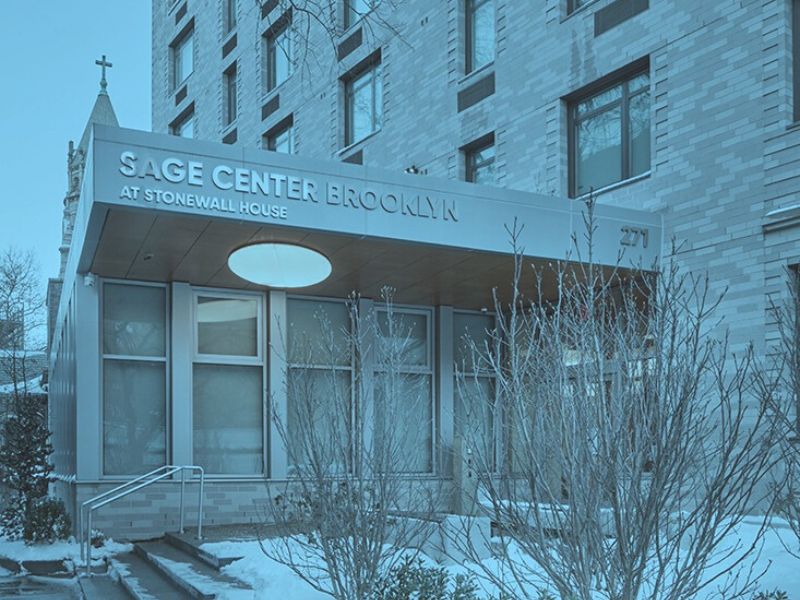 Crisis Requires Flexibility and Investment
The COVID-19 pandemic presented significant challenges, such as social isolation, death of residents, and resurfaced trauma from the AIDS epidemic. SAGE staff had to pivot to meet these needs.
Lessons Along Our Affordable Housing Development Journey

There are five various stages in the housing development process: pre-development, feasibility analysis, financing, construction, and operations. We recognize that these steps are not always linear – partnership building, securing capital and fundraising, and community engagement and buy-in are ongoing through the housing development process. Construction and lease-up can take unanticipated turns that cause developers to go back to the drawing board. Regardless of the non-linearity of these steps, SAGE has identified several lessons from each of these steps in the process, outlined below. For more detail, see our downloadable case study.
Additional Development Resources
Are you interested in learning more about the process of developing LGBTQ+ inclusive, affordable senior housing?
If so, you can access the NHI Training Modules or the NHI Toolkit to learn more about inclusive housing for LGBTQ+ elders.
SAGE's Housing Development Timeline
SAGE first starts conversation around housing and places an ad on 40th anniversary website.
2000
SAGE's Board of Directors voted to enable the organization to explore a range of housing models
2014
Highlighting research with the Equal Rights Center and a SAGE Policy Brief helped kick off SAGE's commitment to inclusive housing development.
2015
SAGE launches National Housing Initiative
2015

SAGE secures partnership with BFC Partners for Stonewall House
2017
Breaking ground on the Stonewall House
2017
SAGE secures partnership with HELP USA for Crotona Pride House
2017
Breaking ground on the Crotona Pride House
2018

Applications open for Stonewall.
2019
SAGE first housing symposium
2019
Applications open for Crotona.
2019
Ribbon cutting / opening ceremony for the Stonewall house
2019

COVID hit
2020

COVID hit – residents were forced to practice isolation in Stonewall – SAGE responded by providing tablets and technology training to residents – as well as by hosting various virtual programming for residents to connect
SAGE launches NHI Toolkit.
2020
Opening of the Crotona Pride House
2021
SAGE launches NHI Trainings for housing developers.
2022