SAGE's 40th Anniversary Timeline
Publish date:
June 2018
Source:
SAGE
Topics:
SAGE Documents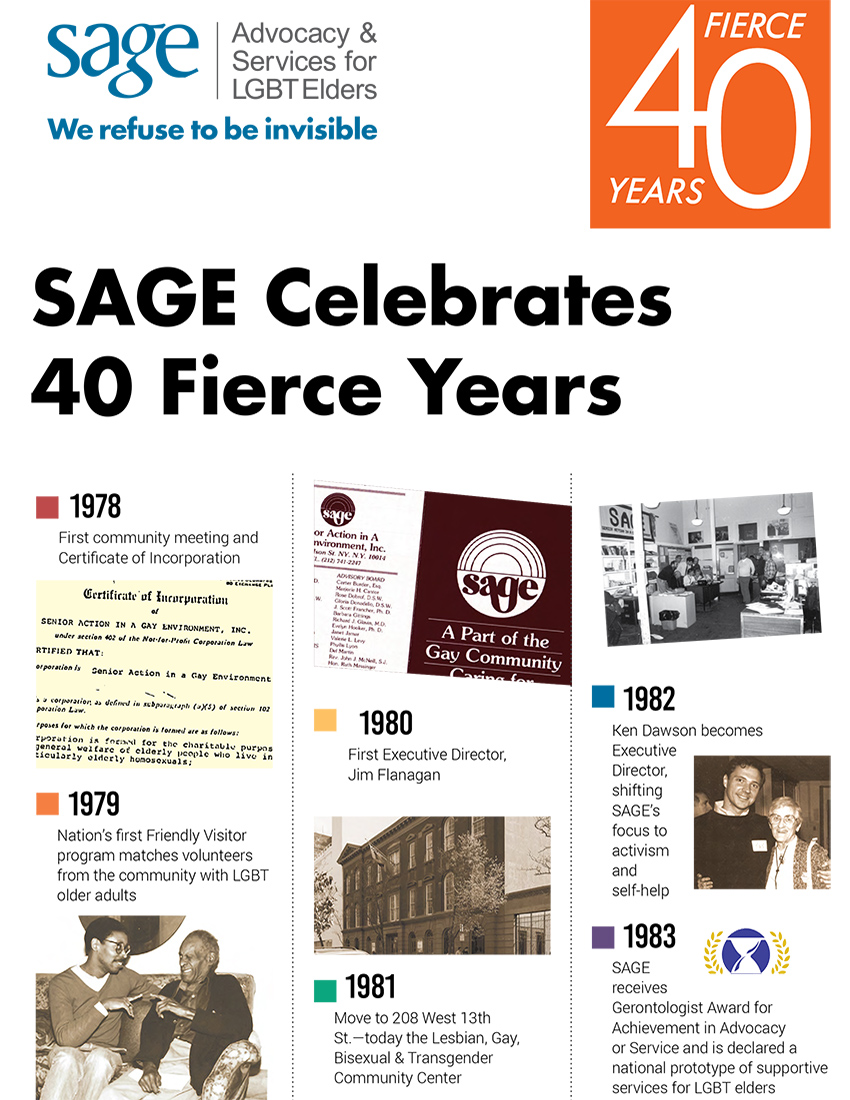 Happy anniversary to us! In 1978, a young lesbian social worker and an upstart gay psychology professor met for coffee to talk about the lack of services available to LGBTQ+ older people in New York City. Thanks to the early leadership of our cofounders, today's LGBTQ+ older adults have a strong, vital organization in SAGE.
Download the full timeline of SAGE's history.