Older People Living with HIV
Publish date:
March 2019
Source:
SAGE
Topics:
HIV/AIDS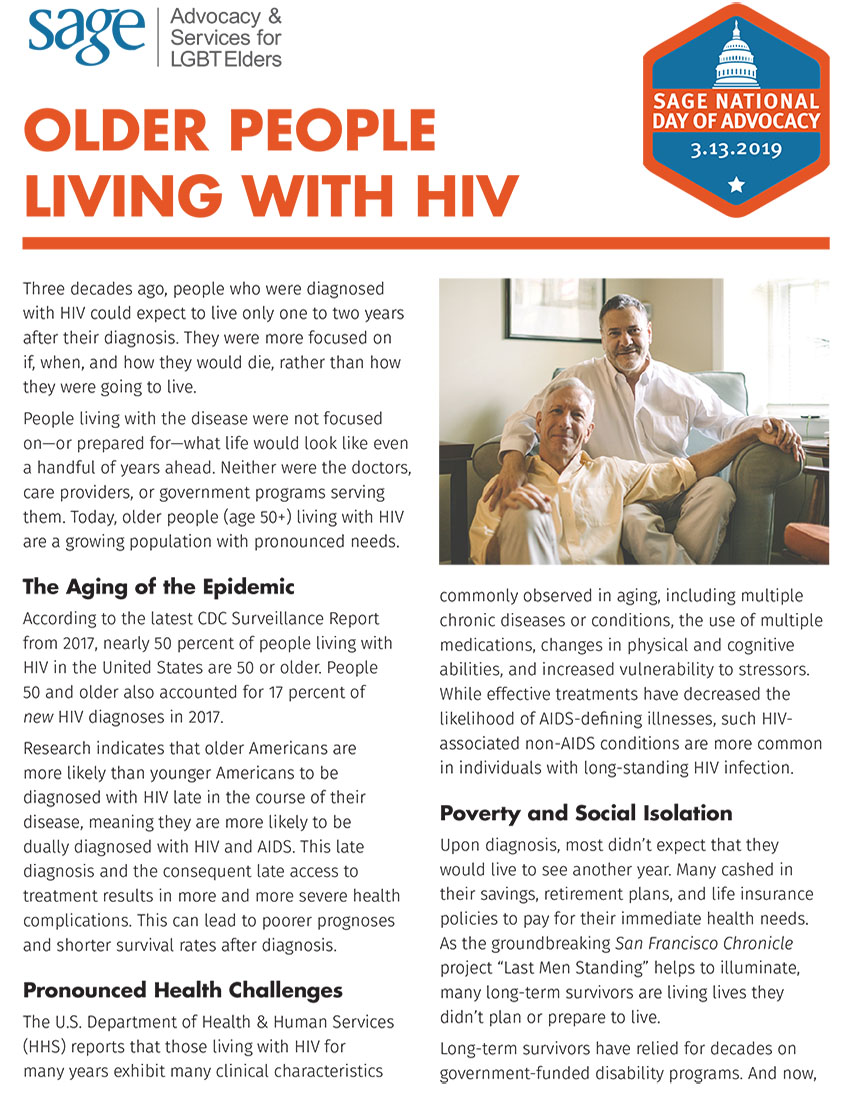 Three decades ago, people who were diagnosed with HIV could expect to live only one to two years after their diagnosis. They were more focused on if, when, and how they would die, rather than how they were going to live.
People living with the disease were not focused on—or prepared for—what life would look like even a handful of years ahead. Neither were the doctors, care providers, or government programs serving them. Today, older people (age 50+) living with HIV are a growing population with pronounced needs.
Download the PDF for more information.