Aging and the LGBTQ+ Community
Publish date:
March 2019
Source:
SAGE
Topics:
LGBTQ+ Aging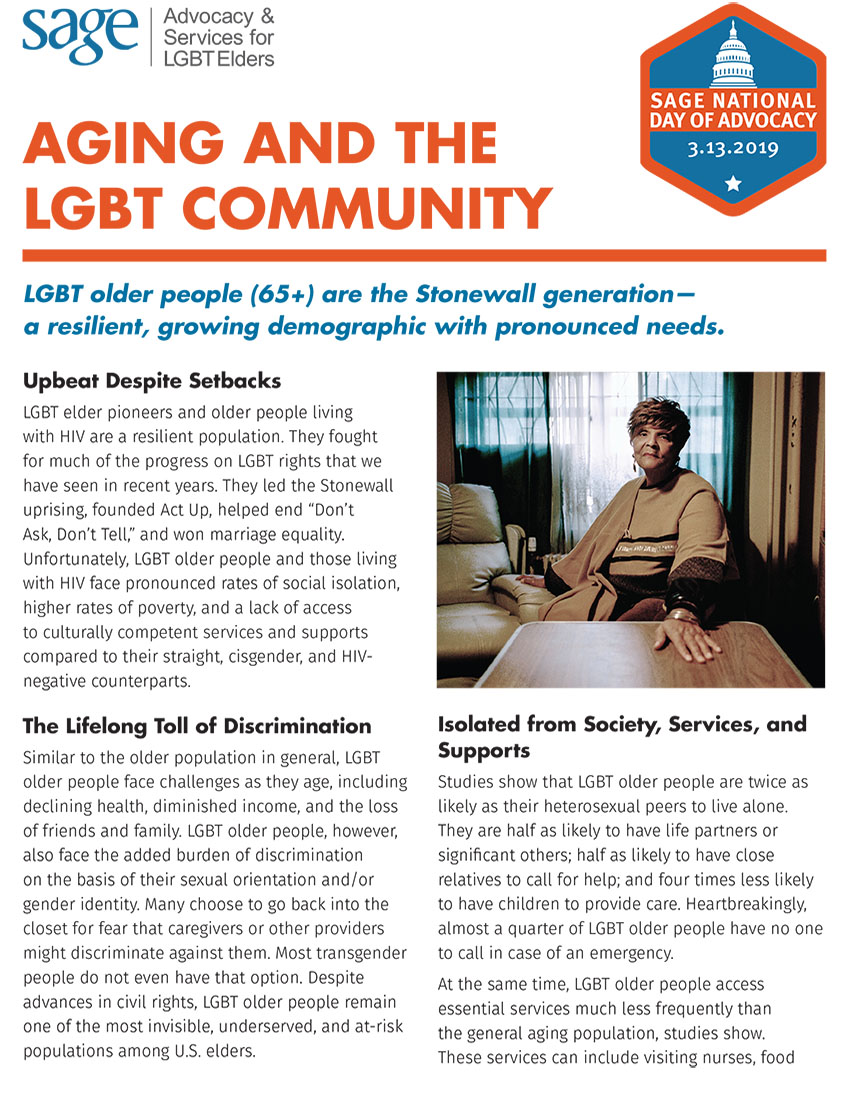 LGBTQ+ elder pioneers and older people living with HIV are a resilient population. They fought for much of the progress on LGBTQ+ rights that we have seen in recent years. They led the Stonewall uprising, founded Act Up, helped end "Don't Ask, Don't Tell," and won marriage equality. Unfortunately, LGBTQ+ older people and those living with HIV face pronounced rates of social isolation, higher rates of poverty, and a lack of access to culturally competent services and supports compared to their straight, cisgender, and HIV negative counterparts.
Download the PDF for more information.