Aging and the LGBT Community
Publish date:
March 2019
Source:
SAGE
Topics:
LGBT Aging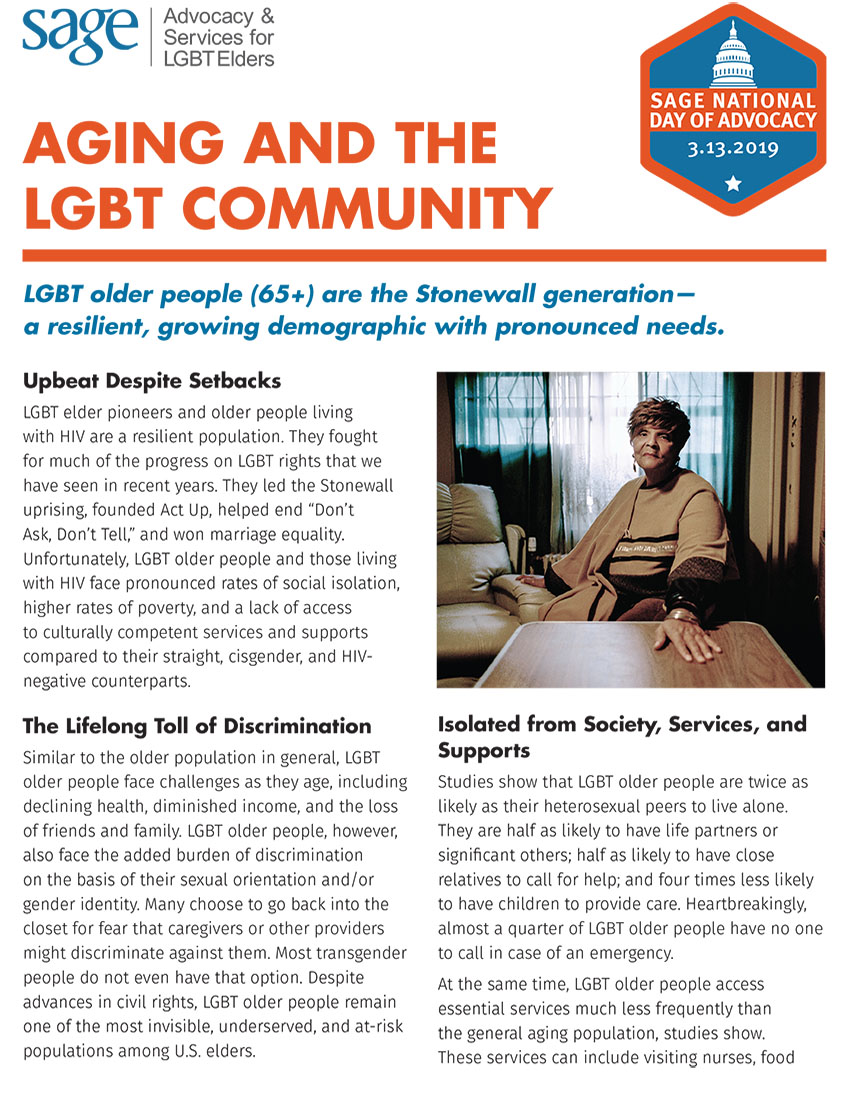 LGBT elder pioneers and older people living with HIV are a resilient population. They fought for much of the progress on LGBT rights that we have seen in recent years. They led the Stonewall uprising, founded Act Up, helped end "Don't Ask, Don't Tell," and won marriage equality. Unfortunately, LGBT older people and those living with HIV face pronounced rates of social isolation, higher rates of poverty, and a lack of access to culturally competent services and supports compared to their straight, cisgender, and HIV negative counterparts.
Download the PDF for more information.