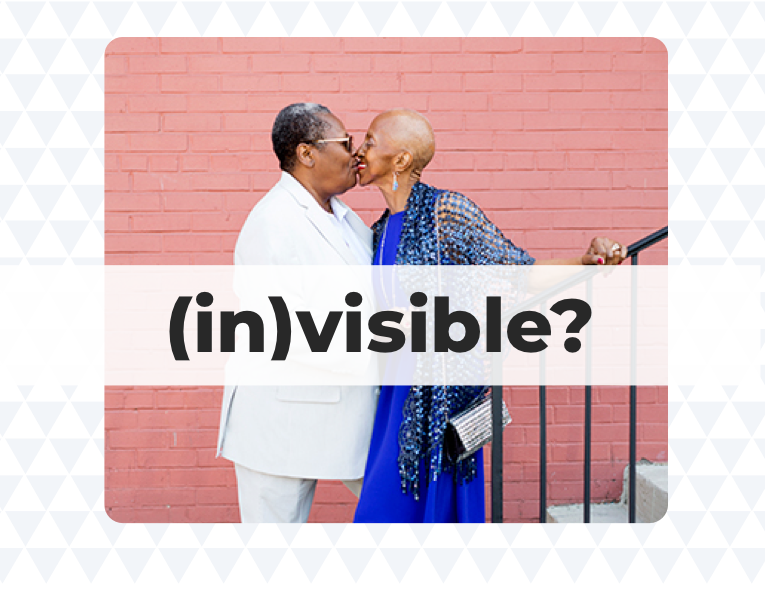 We Refuse to Be Invisible
Invisible? Not us. We stood up and fought back at Stonewall. We cared for lovers and lost best friends during the AIDS epidemic. We made marriage equality a reality. Now we need your support as we age.
Age cannot dull our fierceness, but decades of systemic discrimination have created health, income, and housing disparities for LGBTQ+ elders:
50% feel isolated
1/3 live below the poverty line
35% aren't out to their doctors
2x as many report depressive symptoms vs. their non-LGBTQ+ peers
1/2 of people living with HIV are over 50
20% avoid medical care out of fear of discrimination
Everyone needs compassion and companionship. Everyone deserves to be happy, healthy, and proud. Like everyone, we need some support as we age—but we can overcome our disparities. We refuse to accept less. We refuse to be invisible.
Invisible? Not These LGBTQ+ Elders!
Join us in making sure LGBTQ+ elders have the opportunity to live fierce, bold, healthy lives.
Photography by Ari Seth Cohen, Advanced Style