Join Us
Surviving and Thriving in a Pandemic: Towards More Liberatory Housing and Community for LGBT Elders

As the world works to pull ourselves out of a global pandemic, the disparities in housing access, health care, and community investment have become even clearer in the nation's broader consciousness. The disproportionate use of carceral violence, the targeting of Black communities, and the collective memory of an unprecedented epidemic are only a few of the past year's experiences that are unfortunately familiar to many LGBT elders.
And still, LGBT senior communities share a collective memory of mutual aid, families of choice, and community advocacy in the face of such violence. Please join SAGE at the National LGBT Elder Housing Virtual Institute to discuss the opportunities in this moment to create safe, affordable, and affirming LGBT elder housing in a variety of ways, with particular emphasis on the current public health and racial justice context.
This year, SAGE will build on the previous two years' symposia through a two-day virtual institute of engaging workshops, group problem-solving, and ongoing learning, with a focus on anti-racism and the responsibility we all have to provide non-oppressive and safe spaces for LGBT people to age. We will build the capacity of the mainstream housing sector and community advocates to understand the housing challenges facing LGBT older adults, and we will provide space for working group cohorts to learn from and create new solutions within the current global context. Learn more about the incredible panelists joining us this year!
2020 reminded us that new systems are indeed possible—and we have the legacies of our ancestors to thank for paving the way towards a more just, equitable, and hopeful future. Let's come together to honor their work and create safety and homage to deeply vulnerable LGBT communities as we age, with a reverence to histories and movements. Join us in the conversation and in the journey to create a better world for LGBT elders in housing and community.
Keynote featuring Dr. Imani Woody of Mary's House, Inc. in Washington, D.C. Stay tuned for speaker highlights and the full program as we get closer to the date!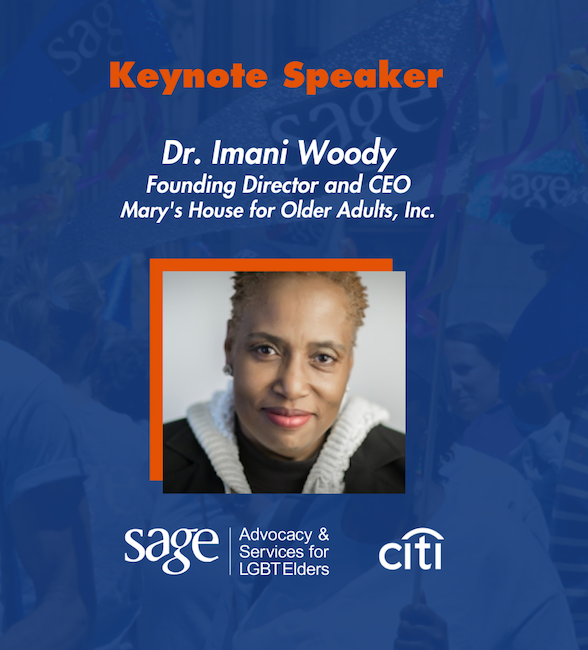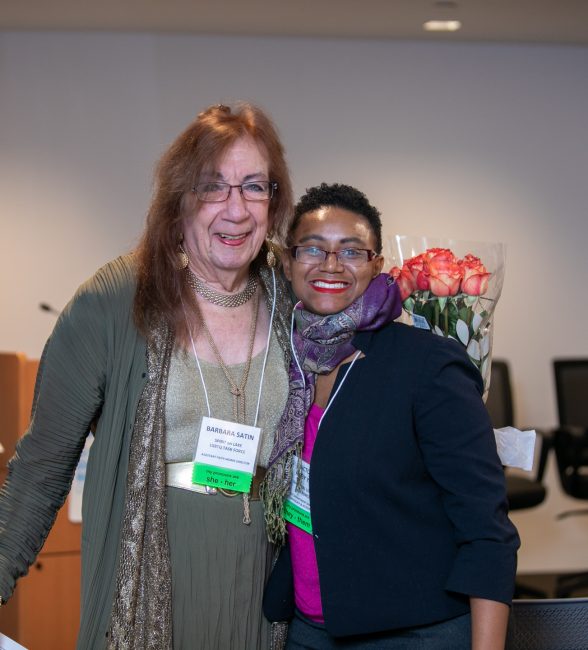 Schedule
12:00pm-12:20pm ET
Keynote: Welcome to the Virtual Institute with Dr. Imani Woody
12:20pm-1:30pm ET
Design Justice Workshop: History, Narrative, and Place Making as Healing featuring Peter Robinson of BlackSpace Collective
1:45pm-3:15pm ET
Getting on the Same Page: Best Practices and Lessons in the Early Stages of the Affordable Housing Development Process
3:30pm-4:30pm ET
Regional Networking Sessions – Come together to meet colleagues, based on your respective area!
12:00pm-12:15pm ET
Welcome to Day 2 of the Virtual Institute from SAGE CEO Michael Adams
12:15pm-1:45pm ET
New Visions: Intersectional Needs and Expanding Promising Models
2:00pm-3:30pm ET
Finding Your Cohort in a Post-COVID World: Interactive Problem-Solving Sessions Based on Your Chosen Topic
4:00pm-5:00pm ET
Virtual Happy Hour and Closing Reception Featuring Surprise Performance!
What you'll gain
In addition hearing about the major issues surrounding LGBT-welcoming affordable housing, participants will leave the symposium with the tools to:
1.
Identify housing barriers that are unique to LGBT elders in the activities of housing referral, application, interview, and daily living.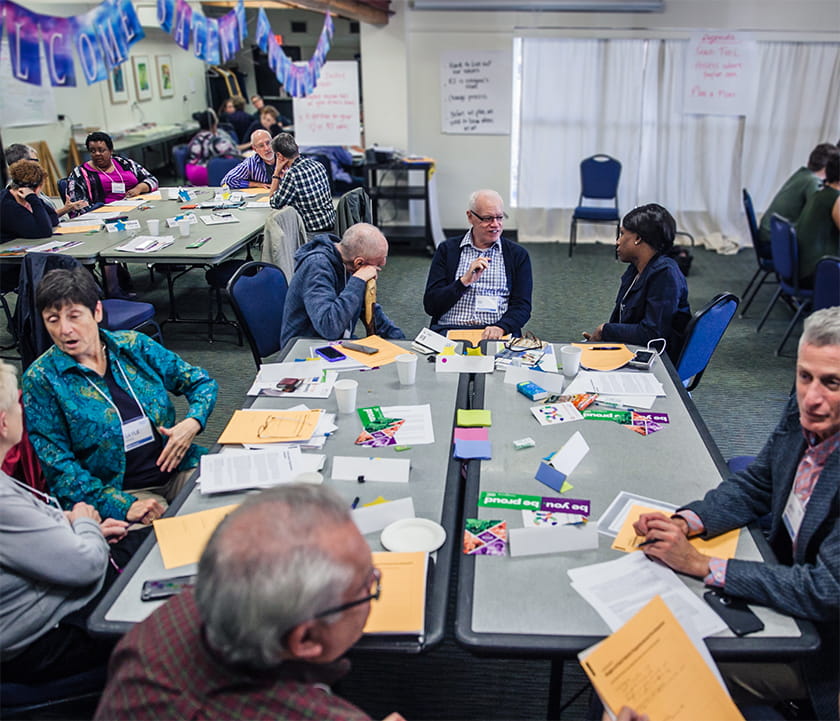 2.
Pinpoint strategies to promote inclusivity and safety for vulnerable LGBT elder communities in various models of housing.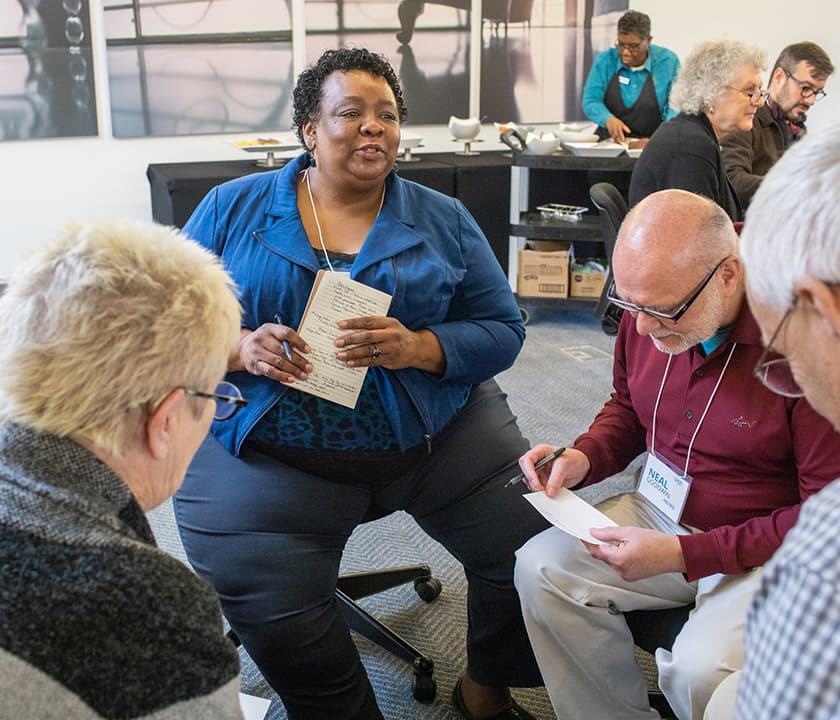 3.
Develop both one long-term aspirational goal and one immediate tool to increase the physical and emotional safety for LGBT elders in housing and supportive services.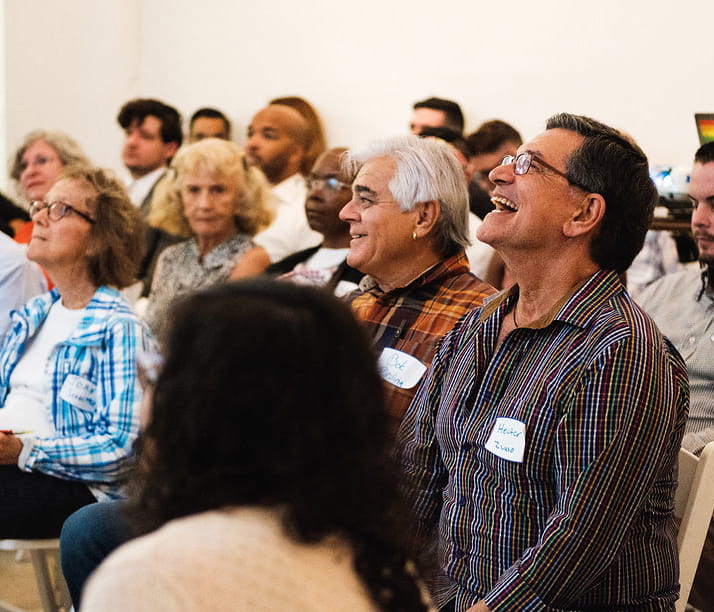 Proudly sponsored by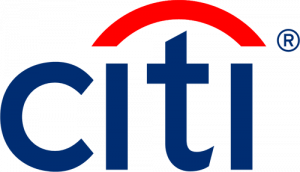 With additional support from Wells Fargo and the Harry & Jeanette Weinberg Foundation