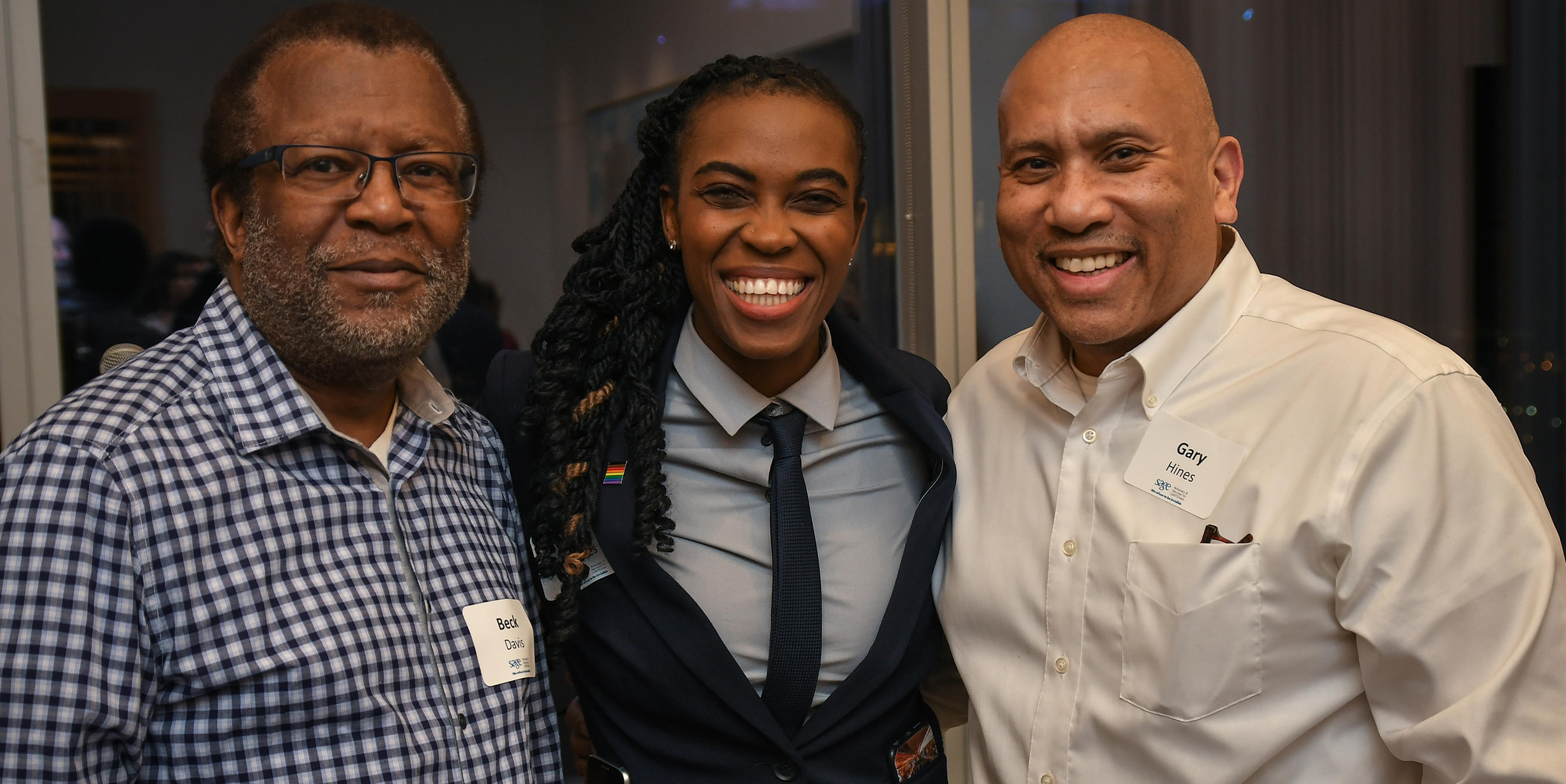 Toast SAGE's work with and on behalf of LGBT elders
EVENT DETAILS
Enjoy drinks and hors d'oeuvres with SAGE supporters in the Philadelphia area as we celebrate our community's pioneers and honor LGBT trailblazers Dr. Rachel Levine and Ed Miller. At the reception, SAGE CEO Michael Adams will share updates from our work in the Philadelphia area and nationwide. Your attendance also helps SAGE's work, assuring that LGBT elders can continue to thrive.
ABOUT OUR HONOREES
Rachel Levine, MD, is the Secretary of Health for the Commonwealth of Pennsylvania, professor of pediatrics and psychiatry at the Penn State College of Medicine, and the highest-ranking transgender official in Pennsylvania. Prior to her current position as physical general, she served as a professor of pediatrics and psychiatry at the Penn State College of Medicine. Dr. Levine is a fierce advocate for lesbian, gay, bisexual, and transgender rights. She has also been recognized as one of NBC's Pride 30, a national list of 30 people who are making a difference in the LGBT community.
Ed Miller is the Senior Programs Coordinator at Philadelphia's William Way LGBT Community Center where SAGE Philadelphia was established in 2009. Ed provides supportive services at the John C. Anderson LGBT-friendly apartments. Ed focuses on building community, reducing isolation and providing welcome, safe spaces for intergenerational connections. He is also engaged with the Mayor's Commission on Services to the Aging and with the Office of LGBT Affairs, where he increases awareness and advocates on behalf of LGBT older adults.
SPONSORSHIP OPPORTUNITY
In the current political climate, LGBT older Americans are at risk of losing some of their hard-fought rights. As the leading organization advocating with and providing services to LGBT older adults, SAGE stands proudly with our LGBT pioneers—the people who have been fighting for decades for their right to live with dignity and respect. The proceeds of SAGE & Friends Philly are essential to SAGE's ability to meet the increasing demand for services and advocacy for LGBT older adults. Purchase sponsorships for SAGE & Friends Philly.
For more information about this event, email Joey Wasserman or call 212-741-2247 x288.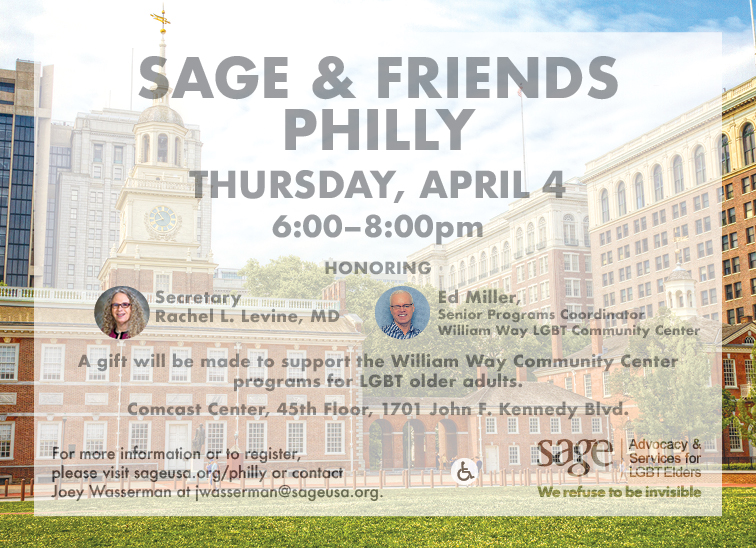 Comcast Center
1701 John F. Kennedy Blvd
Philadelphia, PA 19103