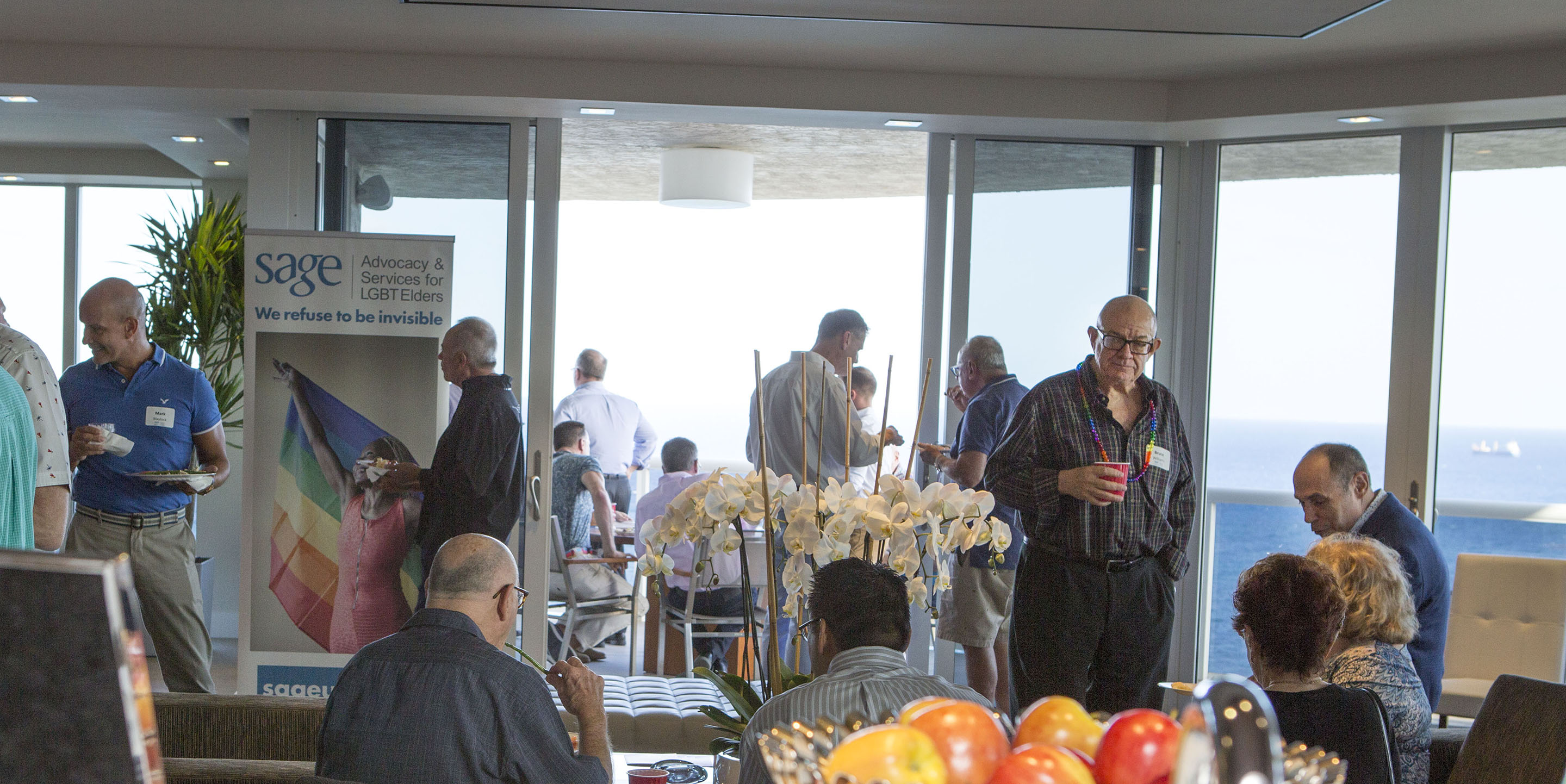 Celebrating LGBTQ+ pioneers on the 50th anniversary of Stonewall
This event is now sold out and tickets are no longer available.
EVENT DETAILS
Enjoy drinks and hors d'oeuvres with SAGE supporters in Fort Lauderdale as we celebrate our community's pioneers and honor LGBTQ+ organizer and activist Dino Georgiou. At the reception, SAGE CEO Michael Adams will share updates from our work in South Florida and nationwide. Your attendance also helps SAGE's work, assuring that LGBTQ+ elders can continue to thrive.
ABOUT THE HONOREE
Dino Georgiou, who will be presented with the SAGE Pioneer Award, is a longtime LGBTQ+ organizer and activist. While serving as chairman of SAGE's Board of Directors in the 1980s, Dino hired legendary SAGE Executive Director Ken Dawson and profoundly shaped the organization in its earliest days. Later, as president of the Board of Directors for the LGBTQ+ Community Center in New York City and a participant of its Capital Campaign Committee, Dino was instrumental in the creation of the Center's current facility on 12th Street in NYC. After moving to Fort Lauderdale, Dino cofounded and for years served on the Board of Directors at SunServe, the largest social services agency serving the LGBTQ+ community in Broward Country.
SPONSORSHIP OPPORTUNITY
In the current political climate, LGBTQ+ older Americans are at risk of losing some of their hard-fought rights. As the leading organization advocating with and providing services to LGBTQ+ older adults, SAGE stands proudly with our LGBTQ+ pioneers—the people who have been fighting for decades for their right to live with dignity and respect. The proceeds of SAGE & Friends Fort Lauderdale are essential to SAGE's ability to meet the increasing demand for services and advocacy for LGBTQ+ older adults.
For more information about this event, email Joey Wasserman or call 212-741-2247 x288.