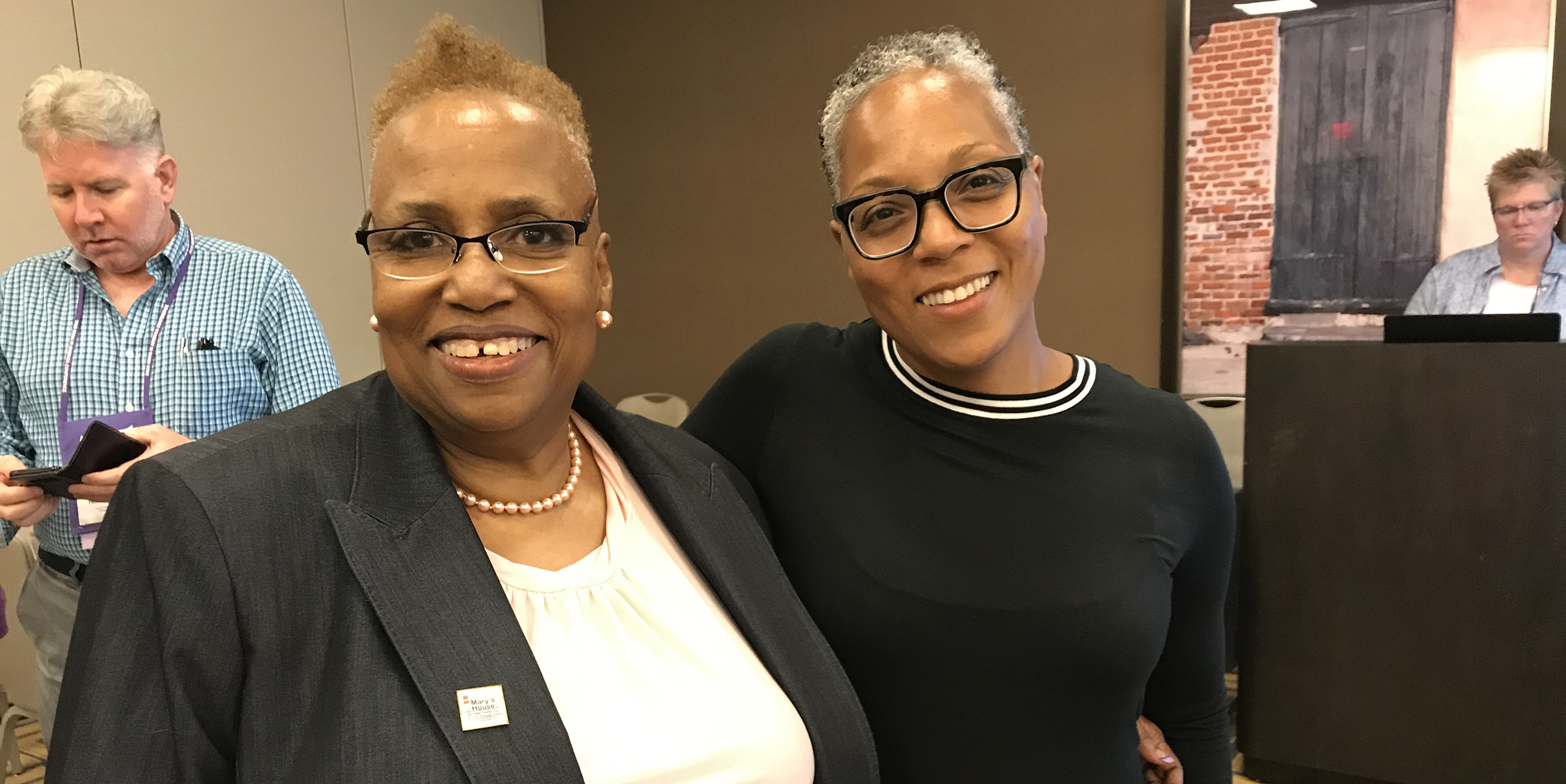 Celebrate LGBTQ+ elder pioneers at our annual SAGE & Friends DC reception
EVENT DETAILS
Join SAGE to kick off Capital Pride weekend at the Wonder Bread Factory rooftop in Washington, DC's Shaw neighborhood as we honor LGBTQ+ trailblazers, Nancy Polikoff and Dr. Imani Woody. SAGE CEO, Michael Adams will share important highlights from our work in the DMV area, and nationwide. As we commemorate the 50th anniversary of Stonewall this June, we celebrate and lift up our LGBTQ+ pioneers who have been fighting on the frontlines for decades, and who are "still out in front." Don't miss this exciting event!
ABOUT THE HONOREES
Nancy Polikoff
Throughout her career of more than 40 years, Nancy has worked to safeguard LGBTQ+ families, both locally and nationally. She serves on the National Family Law Advisory Council of the National Center for Lesbian Rights and recently retired from teaching at American University Washington College of Law. In 2011, she received the National LGBTQ+ Bar Association's Dan Bradley Award, the organization's highest honor.
Dr. Imani Woody
Dr. Imani Woody is the founding director and CEO of Mary's House for Older Adults, Inc., and has been an advocate of women, people of color and LGBTQ+/Same Gender Loving issues for more than 20 years. She currently works as a diversity and inclusion consultant in the field of health, aging, and issues affecting the LGBTQ+/SGL and people of color communities. Dr. Woody is a member of the National LGBTQ+ Elder Housing Initiative, a mayoral appointee to the D.C. LGBTQ+ Advisory Council, and is the Program Officer for the Older Adults Advisory Council for Metropolitan Community Churches.
SPONSORSHIP OPPORTUNITY
As we approach the 50th anniversary of the Stonewall uprising, it's vital that we remember our LGBTQ+ elder pioneers who stood at the front-lines of our community's struggle for equality. LGBTQ+ older Americans are at risk of losing their hard-fought rights. SAGE has been the leading organization advocating on behalf of and providing services to LGBTQ+ older adults for more than 40 years, and your support of this event will fuel SAGE's ability to meet the increasing demand for crucial services and advocacy for LGBTQ+ elders. Purchase sponsorships for SAGE & Friends DC.
For more information about sponsorships, email Joey Wasserman or call 212-741-2247 x288.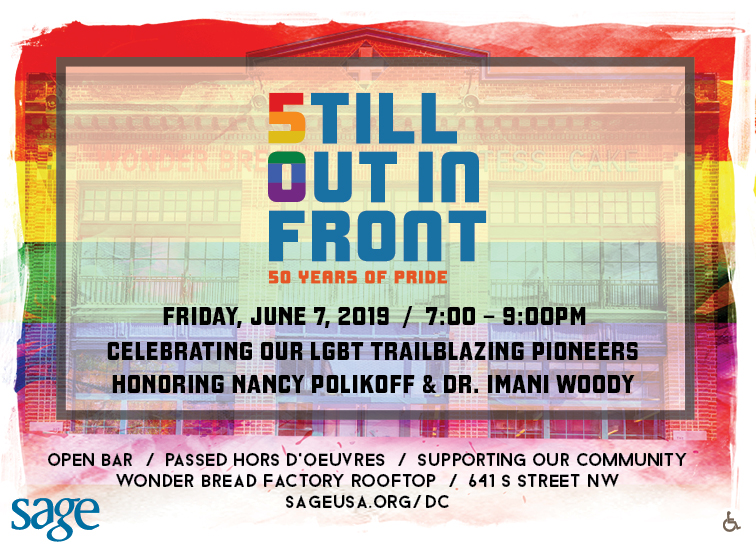 The Wonder Bread Factory Rooftop
641 S Street NW
Washington, DC 20001