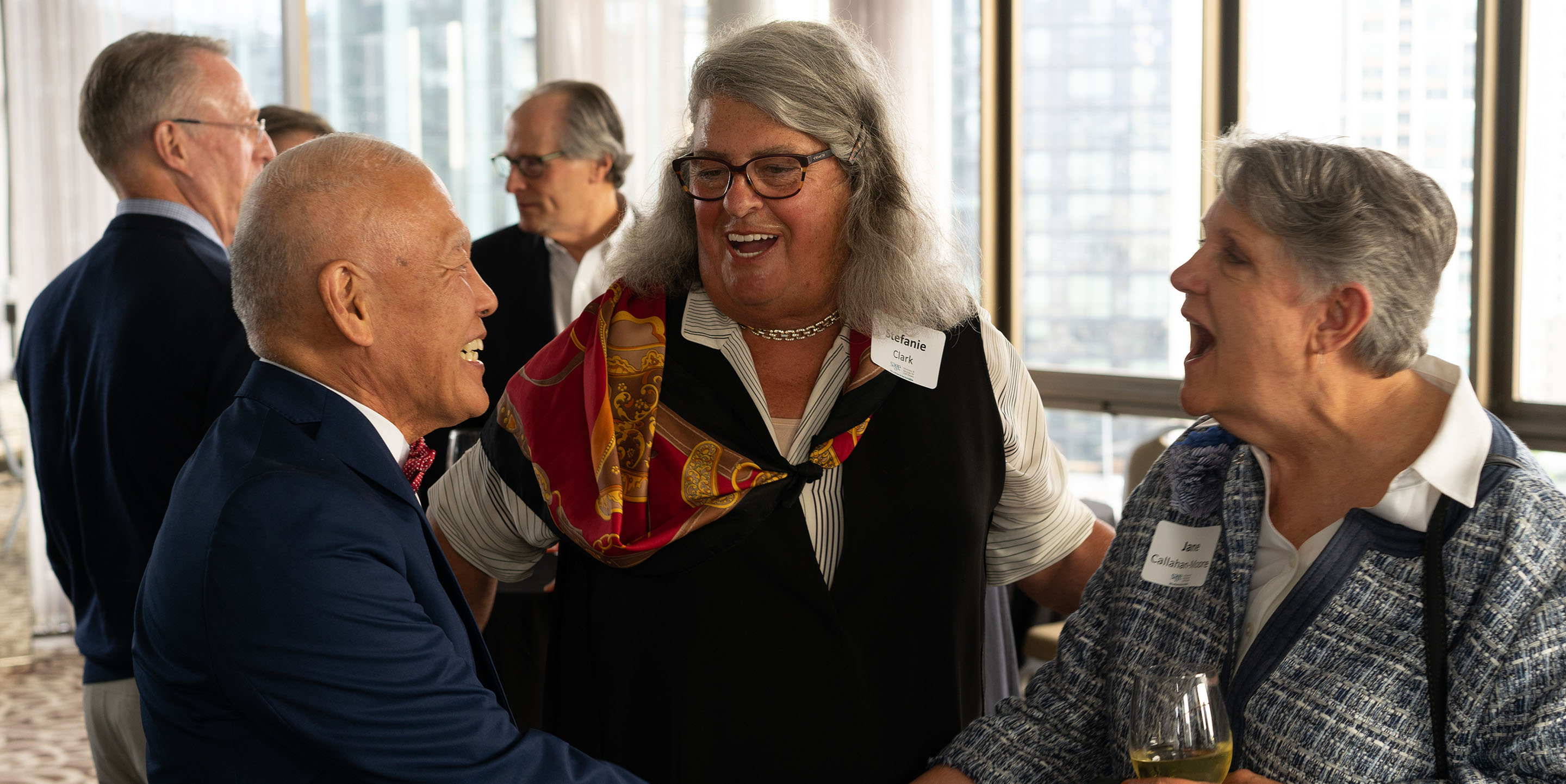 Honor LGBT elders during Stonewall's 50th anniversary year
EVENT DETAILS
Enjoy cocktails and appetizers in downtown Chicago near beautiful Millennium Park. At the reception, SAGE CEO Michael Adams will share highlights and important updates from our work in Illinois and nationwide. Don't miss this exciting Spring event in the Windy City as we honor local LGBT trailblazers!
SPONSORSHIP OPPORTUNITY
As we approach the 50th anniversary of the Stonewall uprising, it's vital that we remember our LGBT elder pioneers who stood at the front-lines of our community's struggle for equality. LGBT older Americans are at risk of losing some of their hard-fought rights. SAGE has been the leading organization advocating with and providing services to LGBT older adults for more than 40 years, and your support of this event will fuel SAGE's ability to meet the increasing demand for crucial services and advocacy for LGBT elders. Purchase sponsorships for SAGE & Friends Chicago.
For more information about sponsorships, email Joey Wasserman or call 212-741-2247 x288.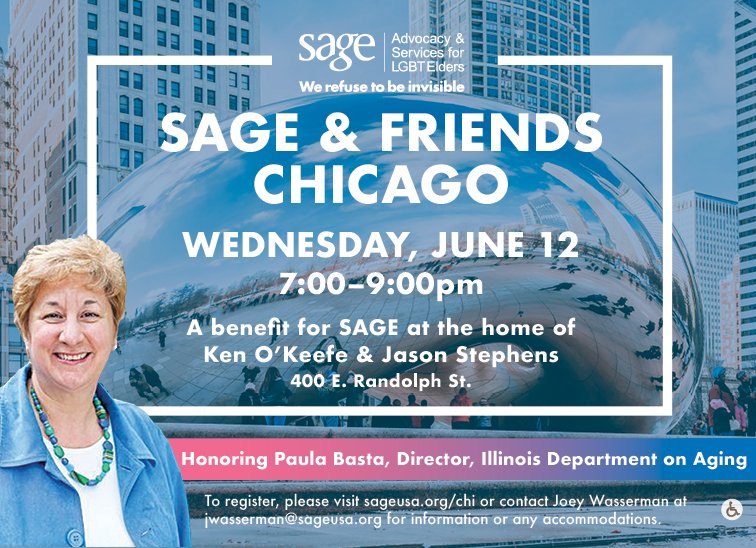 At the home of Ken O'Keefe & Jason Stephens in Downtown Chicago.
Address provided upon registration