Loving, caring activists
The small group of advocates who started SAGE in 1978 couldn't have imagined the number of lives it would touch.
Today, SAGE advocates with and on behalf of LGBT elders nationwide. We operate five bustling, activity-filled senior centers in New York City, and our affiliate network programs events and services throughout the U.S. that are specifically geared toward the older LGBT community. We're building affordable LGBT-welcoming housing in NYC, and we've trained more than 33,000 care providers across the U.S. how to best meet the needs of the nation's large and growing LGBT senior population.
And we are now a staff of 70-plus passionate, dedicated employees in locations across the country.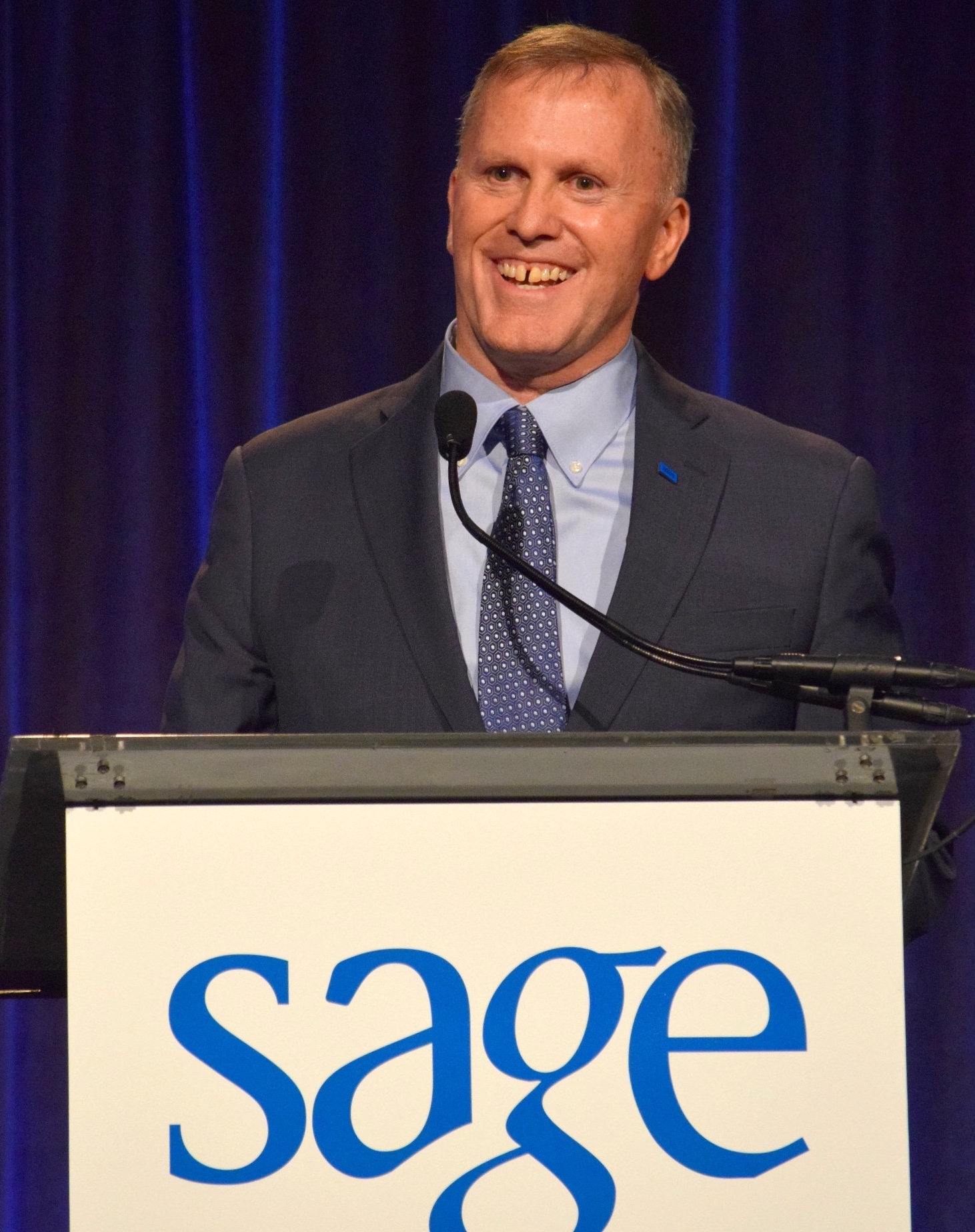 Michael Adams

Michael Adams is the Chief Executive Officer of SAGE, the oldest and largest organization in the country dedicated to improving the lives of LGBT older adults. Under Adams's leadership, the scope of SAGE's work on behalf of LGBT older people has grown tremendously, and SAGE has become the go-to organization on LGBT aging issues on a national scale.
Read more
Beginning with his appointment as Executive Director in 2006, Adams has used his expertise, passion, and heart to improve opportunities and quality-of-life issues for millions of LGBT older people across the country. He has led SAGE's charge against discrimination against LGBT elders in the areas of housing, health care, and disabilities. Adams seeks to help the LGBT community honor our LGBT elder pioneers and talk much more frequently and openly about what it means to age successfully.
Adams has served on advisory councils for AARP and the New York City Department for the Aging. In 2018, he was named Chair-elect of the American Society on Aging.
Prior to joining SAGE, Adams was the Director of Education and Public Affairs for Lambda Legal. Prior to that, Michael spent a decade leading cutting-edge litigation that established new rights for LGBT people, first as Associate Director of the ACLU's Lesbian and Gay Rights Project and then as Deputy Legal Director at Lambda Legal.
A graduate of Stanford Law School and Harvard College, Adams has authored numerous publications on an array of LGBT issues. He has taught law school courses on sexual orientation and gender identity. He has discussed and debated LGBT issues on hundreds of media programs and has twice been named to Out magazine's Out 100.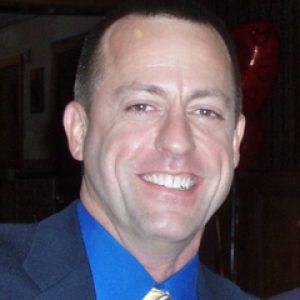 Patrick Aitcheson

Patrick Aitcheson is the Chief of Staff at SAGE. Previously, he worked for the Diverse Elders Coalition, of which SAGE is a founding member, for two years. Prior to that, Aitcheson worked on the Gay Men's Health Crisis (GMHC) HIV/AIDS hotline as a counselor, peer supervisor, and trainer. 
Read more
There he counseled people dealing with the health, economic, and social isolation issues related both to getting older and long-term HIV infection and HIV medication usage.
Previously, he designed, developed, and managed a full-service family daycare program for Union Settlement Association and supervised a five-classroom daycare center. His business experience includes being a plant manager and plant controller for Formica Corporation and a financial analyst at a Boston investment firm. Aitcheson earned his undergraduate degree from the Massachusetts Institute of Technology and his MBA from Harvard Business School.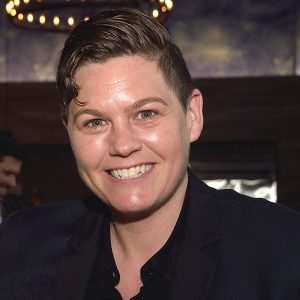 Lynn Faria

Lynn Faria is the Chief Officer for External Affairs at SAGE, where she leads SAGE's Development and Policy teams. Prior to joining SAGE, Faria worked in senior leadership roles at the Empire State Pride Agenda (New York's statewide LGBT advocacy organization), serving as Development Director, Deputy Executive Director, and Interim Executive Director. In these roles, she led the Pride Agenda's highly successful fundraising, policy, and programmatic efforts, driving major policy breakthroughs and overseeing the organization's corporate diversity outreach and education programs.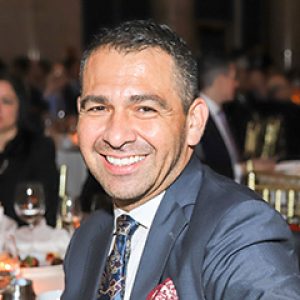 Greg Macias

Greg Macias is the Chief Strategy and Impact Officer at SAGE, where he directs the Finance, Human Resources, Operations, and Data and Information Technology teams. Working with staff and the SAGE Executive Team, he leads organizational efforts of operational readiness, working across the organization to translate SAGE's 10-year strategy into implementation. He also oversees management, leadership, and governance practices.
Read more
Prior to joining SAGE, Macias worked with AARP in Washington, D.C., for 12 years across a variety of functions. He originally joined AARP working to activate grassroots and coalition building before leading budget, metrics, and capacity alignment under the Social Impact team for the enterprise's Health, Financial, and Livable Communities goals. In his latter tenure, he led planning and strategy development for AARP's multicultural goals; led operations support for AARP's state office infrastructure; and developed an initial data framework for tracking Livable Communities efforts in 200-plus cities, counties, and communities.
For the first decade of his career, Macias enjoyed coalition engagement, grassroots activism, and education in issues across health and environmental protections, which included public health funding, gun safety, climate change, and wildlife and park lands protections.
He has a Masters in Public Administration from the Harvard Kennedy School and a Bachelor of Arts in English from Santa Clara University. He enjoys his time getting to know his new home city of New York City, as well as running, cooking, and traveling to locations serene or frenetic where he might be able to embarrass himself with his practice of Romance languages.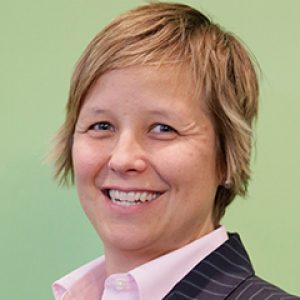 Hilary Meyer

Hilary Meyer is the Chief Enterprise and Innovation Officer at SAGE. In this position, Meyer oversees select national projects such as SAGECare, SAGE's training and consulting social enterprise; SAGE's National Resource Center on LGBT Aging; the US Administration for Community Living's Senior Medicare Patrol Integration project; and key elements of SAGE's National Housing Initiative.
Read more
Meyer provides strategic leadership and operational oversight for the enterprise and national projects; guides content and tools development; and, presents frequently across the country on issues related to LGBT aging. Meyer also oversees SAGE's programmatic performance measurement structure and implementation.
Meyer joined SAGE after serving as the Fair Courts Project Manager for Lambda Legal, where she promoted a fair and impartial judiciary by monitoring federal and state legislation and developing advocacy and education initiatives for the LGBT and allied communities. Her legal work includes representing employees and unions in New Jersey as a litigation associate at Reitman Parsonnet and analyzing state and federal legislation of relevance to the LGBT community for Human Rights Campaign. Prior to this, Meyer worked in the areas of patient advocacy and social work, providing direct social services to low-income, chronic mentally ill adults, and counseling individuals and families in a psychiatric inpatient crisis unit.
Meyer earned her J.D. from Rutgers School of Law–Newark and graduated magna cum laude and With Honors in Psychology from Colgate University. She has provided pro bono legal assistance to self-represented litigants through the NY Volunteer Lawyers Project and served as the Treasurer of the Board of Directors for Big Apple Performing Arts, the umbrella group to the NYC Gay Men's Chorus and Youth Pride Chorus. She is a member of the bars of New York, New Jersey, and the U.S. District of N.J.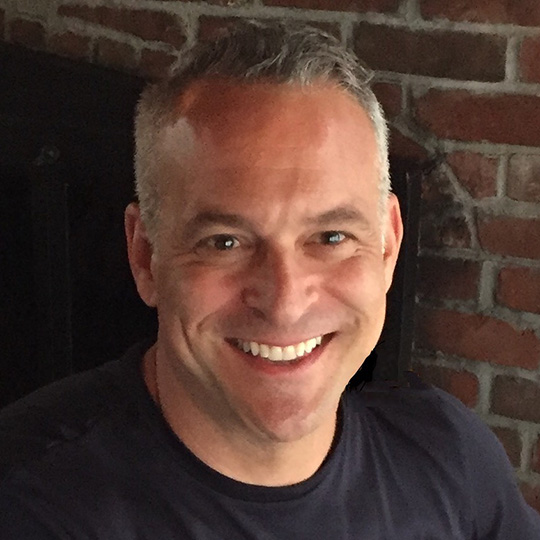 David Vincent

David Vincent, PhD is the Chief Program Officer with SAGE, where he provides vision, oversight and leadership to all direct service programs at SAGE, including care management, housing, behavioral health, and SAGE Center programming at SAGE.
Read more
Prior to joining SAGE, Dr. Vincent was the Deputy Executive Director with the Door. In that capacity he was responsible for the direction and leadership of a continuum of services targeted at the social, physical and mental health of some of New York City's most vulnerable adolescents. Working closely with executive leadership and program staff, he oversaw the development and implementation of two supportive housing sites for homeless and runaway youth and for youth with mental illness.
Dr. Vincent served as the Associate Executive Director of Callen-Lorde Community Health Center in New York City, where he was responsible for the development, implementation and oversight of population and health condition specific services, including HIV Services, Women's Health Services, Mental Health, Oral Health Services, Adolescent Health Services and Health Education.
Dr. Vincent holds an MSW from Boston University School of Social Work with a concentration in clinical practice and a PhD from Fordham University Graduate School of Social Services.